A choice Tasmanian climber grown outside for twenty years here. Thin twining stems produce creamy-yellow purple-tipped waxy flowers in spring. In autumn, outstandingly lovely clusters of deepest violet grape-sized berries appear.
Sow seeds at any time onto a good soil-based compost covering seeds with fine grit or compost to approximately their own depth. We recommend germinating at 15 to 20 degrees C. Germination may be very slow, perhaps 2-3 months, or sometimes much longer, and these seeds may sometimes wait for spring before emerging. Grow on individual seedlings in 3 inch pots before finally planting with climbing support in a well-drained spot or very large pot.
Sowing Advice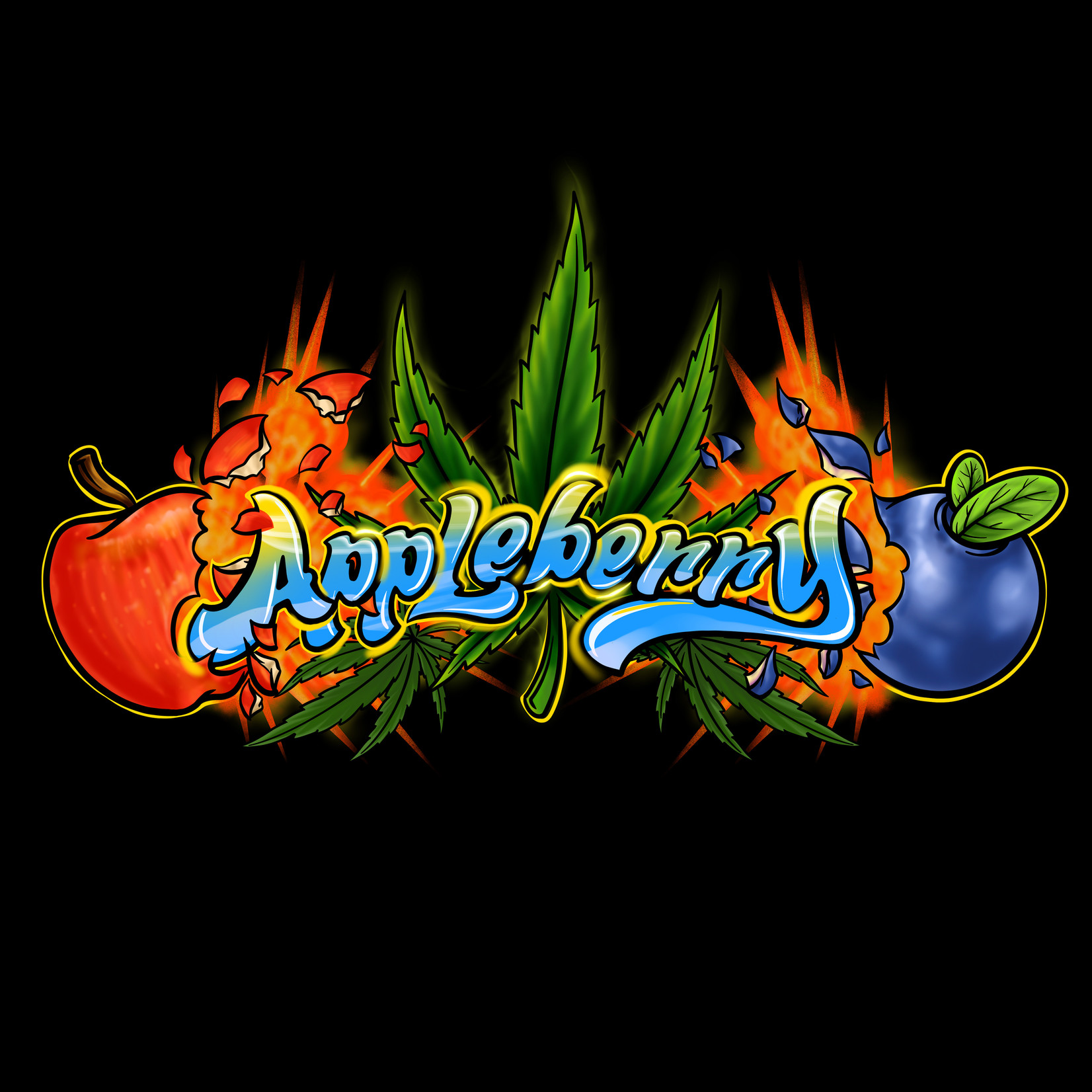 In stock (Delivery timeframe:1-5 days)
Appleberry is an offspring from the Original White Widow mother and a special, not known to many a hybrid of Dynamite (Super Skunk x White Widow), with a very potent Bubblegum phenotype, called Bubblicious. Also similar to her famous cousin- Blueberry, they all show the traits that are known for great quality, short Indica hybrids. Thanks to the stabilization process, Appleberry is a very uniform strain producing a little number of different phenotypes. Therefore it is very much suitable for all the growers who appreciate an even canopy and prefer SCROG or SOG cultivation techniques.
Flowering time and appearance of Appleberry cannabis seeds:
Appleberry cannabis strain, A fruitful delight with a long-lasting indica effect. Buy you appleberry today!
Effect + THC + CBD of Appleberry cannabis seeds:
The rating of this product is 5 out of 5