Arjan's Ultra Haze #1 is a genetic cocktail of Neville's Haze, Cambodian and Laos cannabis strains. It is a powerfully psychedelic weed that is 80% sativa and which has intense effects.
Arjan's Ultra Haze #1 is a tall plant with plenty of long branches sporting the familiar long, thin leaves that adorn tropical sativa varieties. Indoors flowering takes 13 – 14 weeks on average and some plants can even take a week or two longer to finish. For this reason it is strongly recommended to only give a very short period. of veg. before initiating the flowering period and to use LST techniques to control its imperative to grow tall. At maturity indoors it will yield up to 700 gr/m 2 ; not the highest yield considering the length of florescence but we are talking about buds of a very rare quality in terms of its psychedelic hit.
Outdoors it can produce a yield of up to 1150 gr/plant by the start of November in northern latitudes. This late harvest is indicative of the fact that it really does require warm, dry weather right up until harvest time as frosts and heavy rain will do much damage. THC production is, on the face of it, not the highest but at 16.22%, and combined with CBD of 0.19% and CBN of 0.53%, its genetic make-up produces a really psychedelic high of great intensity which takes a while to develop and is actually a bit of a creeper. Novices are advised to go easy with it until the full effects can be felt and appreciated otherwise it might prove too intense for some. It has a meditative quality that encourages introspection but which might prove uncomfortable for some people.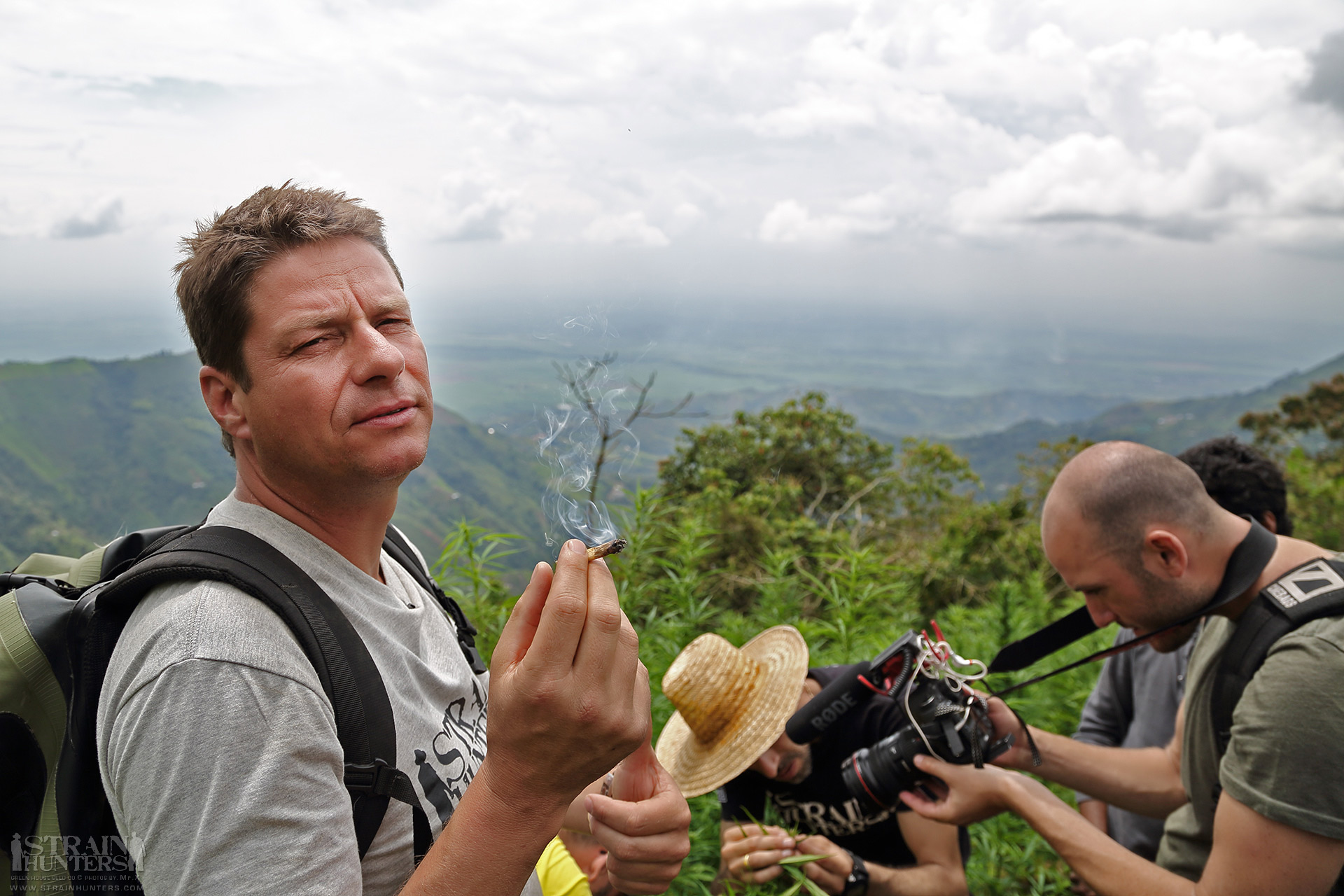 The vision to normalize cannabis use and spread cannabis culture around world, could be realized by using the celebrities to spread Arjan's message for cannabis legalization around the world. Arjan would ask celebreties like Woody Harrelson and many others to speak out against criminalizing cannabis when they returned back home. This vision of normalization has now become a reality, cannabis is becoming more and more accepted all around the world for recreational and medicinal use. In the United States alone, more than 19 states have now legalized cannabis for medicinal use and 2 states have recently legalized cannabis for recreational use. Additionally Uruguay has completely legalized cannabis, and the majority of the European countries have decriminalized cannabis for personal use. In countries like Spain, hundreds of legal cannabis social clubs have opened up all over the country. Amsterdam was once at the center of the fight for legalization, and is now one of the many places in world where cannabis use is becoming acceptable in society.
Arjan's vision for the future has always been to achieve cannabis normalisation around the world, and to promote positive cannabis culture to the mainstream media. To achieve this he realised he had to offer something unique. Most coffeeshops in those days were dark, stuffy, sold only imported Hash and Thai or Jamaican weed. In 1985 Arjan had started growing exotic strains gifted to him from friends and "strain hunted" from trips to places like Thailand, Nepal and other countries in South East Asia. The growers supplying the shops at that time were only interested in high yields and short flowering times, Arjan on the other hand started to experiment with his favourite haze strains. After many years of trying to convince other coffeeshops to sell his marijuana, Arjan later decided to start his own coffeeshop, The Green House, which he founded on the Tolstraat in 1992.
Arjan, owner and founder of the Green House Coffeeshops, Green House Seed Company, Strain Hunters, Green House Feeding, Green House Kitchen, GH Medical and several other cannabis businesses, has been acclaimed The King of Cannabis for his amazing record of cannabis prizes won throughout his career. He is the only breeder in the world credited with winning over 40 high times cannabis cups. He has always been committed to create the best genetics in the world, and to ensure that the growers choose the best genetics, based upon their location, logistics and personal knowledge.
In 1993, one year after opening his first coffeeshop in Amsterdam, Arjan introduced the Green House in the 6th High Times Cannabis Cup and he immediately won first prize for the overall cannabis cup. The year after that, in 1994, Arjan won almost every single cup there was to win at the high times cannabis cup. Arjan's achievements didn't go un-noticed and in 1995, High Times put him on the front cover of their magazine. This led to a great migration of smokers from all over the world to come visit the Green House to sample the worlds best cannabis created by Arjan. The first celebrities started showing up at the Green House and asked if they could pose on photographs with him, the King of Cannabis. Arjan then started hanging their pictures on the wall, and before he knew it, there was a celebrity at the Green House on a very regular basis. Today he counts more than 100 A-List celebrities that have visited the Green House.
Since opening the first Green House Coffeeshop, Arjan has established an empire of cannabis businesses, with 4 cannabis coffeeshops, 2 Clubs, the worlds most successful cannabis seed bank, an award winning cannabis film/documentary company, an award winning nutrients company, a foundation, a medical company, and several other cannabis businesses. He is considered one of the most important figures in the cannabis industry. Arjan continues to be at the forefront of the fight for cannabis legalisation around the world!
Arjan Roskam began using Green House's name for its strains and tried to supply one of Amsterdam's coffee shops. However, his sativas were not welcome so he decided to open his own first coffee shop on Tolstraat Street in '92. It was called The Green House.
In the midst of Amsterdam's marijuana boom, Arjan Roskan was a 20-year-old boy who had been on adventures in Thailand. There he had met a mysterious old man who said that thanks to marijuana he could heal heroin addicts. Despite his initial disbelief, Arjan stayed with the little man for a while and learned all he could about Cannabis. As he said goodbye, the old man gave him a handful of marijuana seeds, which he now interprets as his own magic beans.
From commoner to king
The Green House empire was getting bigger and today he owns at least 4 coffee shops, the prestigious seed bank, its line of nutrients and crop products, a documentary producer that he shot in Malawi, Morocco or India, and an educational channel on Youtube, where he participates, along with his unconditional friend Franco Loja in cannabis adventures in exotic countries. These documentaries became his series Strain Hunters. Franco, an Italian who belonged to the parachute division of the Italian army is currently responsible for the crops of Green House Seeds.
Without any doubts, Arjan Roskan is an entrepreneur and a visionary. He has seen every opportunity and has taken advantage of it. Regardless of how he falls personally, he has managed to sell an excellent image of its brand internationally.
On the crest of the wave
At that time, Dutch marijuana growers were not interested in the breadth of strains. On the contrary, they only focused on short-flowering and high-yielding marijuana, which allowed them to sell a cheap product. Arjan also decided to cultivate, but it was against the current: he was dedicated to the growth of exotic strains, first from seeds that his friends gave him, and especially for trying the sativa and mythical Haze. His goal was to achieve the best cannabis quality possible. Then, over time, he was incorporating others he got on his trips to Thailand, Nepal or Southeast Asia, always with the same goal.