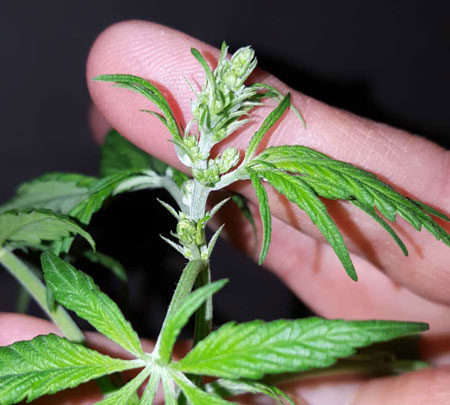 Why am I explaining this in an article about bag seeds? Because when you're growing from bag seed, there's a strong chance that about half of your seeds will end up being male plants. This is important because male plants don't produce buds and male flowers make your buds seedy. You need to be on the lookout for them.
Conclusion: Get Hype Seed if you Can!
3.) Growth Patterns
Pros of Using "Bag Seed" (seeds you find in your weed)
Germination is the process of getting your cannabis seeds to sprout and turn into seedlings. Typically, seeds are removed from buds and stored in a cool dry place to keep them fresh and viable. However, if the seeds have been sitting in your buds and the buds, it's possible they weren't stored in optimal conditions. That can cause you to have low or poor germination rates, even if you're using a proven germination method.
5.) Hermies (Hermaphrodite Plants)
These strains were grown in identical conditions. The green plant produced almost double the yields. The purple plant produced far less yields but the buds were denser, smoother to smoke, and almost twice as potent (14% THC vs 26% THC). When you buy seeds, you can choose what you like instead of the results being left to luck.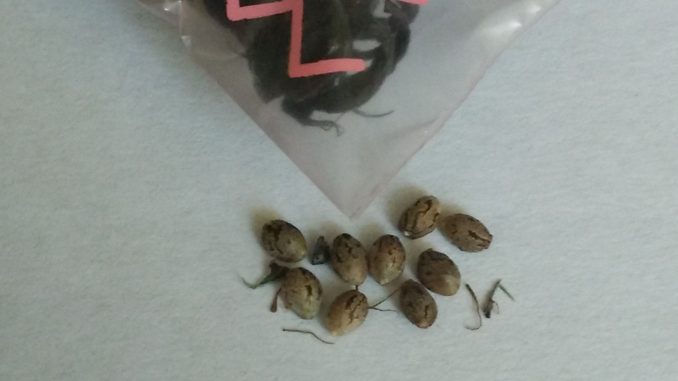 If the buds HAVE been pollinated, then why the f… they are making me high?!
Bag Seeds Meaning
Most seeds you find in a zip lock will definitely grow. For plants, seeds are a means of reproduction. They aren't just for show. Of course, there are sterile or infertile seeds in other crops that have been artificially modified, but not in cannabis. So these seeds grow like any other: they germinate, they sprout, they get bigger, and then you see your bag seeds flowering as any other type of marijuana would.
Are Bag Seeds Worth Growing?
If you simply want to grow yourself some good bud and expect reliable results, by all means buy your beans online from a reputable seed shop.