banana sherbet is the result of the pollination from a banana with the sunset sherbet.
The buds are lightgreen and frosty with thc. The level of thc is very high on this strain.
The pheno that was selected is a short/medium tall bushy plant.
Banana Sherbet is a powerful strain of hybrid marijuana developed from Banana Kush and Sunset Sherbet. Banana Sherbet is a blend that designers and artists particularly love because it helps to promote innovative thinking and inspire. The strain smells and tastes like fresh bananas, as its name suggests.
Due to its strength, those with lower experience with smoking THC should smoke small amounts of Banana Sherbet before the strain is getting to heavy on the mind. Banana Sherbet Buds with shaded green and yellow hair are shiny and frosted. For their pain relief qualities, medical marijuana patients prefer Banana Sherbet.
9 Weeks Heavy Stoned Mostly Indica 450 – 600 grams per m2 Feminized Yes Cool, Hot, Temperate
When you finally hit it, Banana Sherbet brings forth an authoritative taste of tropical fruit. Sweet and nectary, the taste soon blends out with pepper, herbs, and hoppy, electrifying the taste buds and awakening the body with jabs of strong, jumpy flavors that increase salivation. The tail-end is the typical taste of charred forest floor, earth, and a tinge of gasoline, offering a smooth bitterness that blends well with the initial fruity, floral, tropical tastes that come out at the forefront.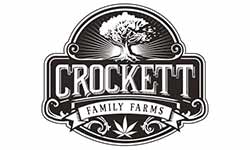 (approx 1-3 working days)
FREE over £75
Heavier orders over 2kg
Sour Banana Sherbet from Crockett Family Farms is a sativa and indica hybrid cannabis strain derived from AJ's cut of Sour D, pollinated with Banana Sherbet.
This elite strain was among the first to be released by Crockett Family Farms, and what a strain it is: When grown out in a legal climate, Crockett's Sour Banana Sherbet showed as uniform sized plants with a larger than average stretch up to the third week of flowering. Plants yield exceptionally well with dense, resinous buds hinting at the explosion of flavour to come – sour fruit backed with notes of fuel.