Sign up for the newsletter
> Suggestions for you
We sell our seeds for souvenir purposes only and for storage in-case the laws change. We at 'The Attitude' are here to help, but we do have our restrictions. We CANNOT, and WILL NOT discuss germination / yields / THC levels, etc. of seeds as it is ILLEGAL to germinate seeds and sell them for germination purposes in the United Kingdom and we cannot be seen promoting this. Unfortunately, E-mails may be ignored and remain unanswered if questions relate to the above and you may be refused a sale should you persist in requesting further information. For more information in regards to our website, please head over to the F.A.Q. section.
By staying on this site, you agree to the use of cookies. You can find out more by following this link.
Phone Us: (01473) 724698
Int: 0044 1473 724698
Sign up for the newsletter
Please Note: This content is for informational and educational use only. The Attitude Seed bank sells all seeds strictly for souvenir purposes or for storage and preservation of genetics in case the laws may change. We do not condone or encourage the germination of cannabis seeds and we will refuse a sale to anyone who leads us to believe they intend to use our products in an unlawful way.
WARNING: IT IS A CRIMINAL OFFENCE TO GERMINATE CANNABIS SEEDS IN THE UK AND MANY OTHER COUNTRIES.
Int: 011 44 1473 724698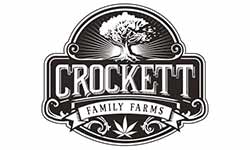 Tangie's acclaimed tangerine citrus burst moulds into the bold and fruity notes from the Banana Sherbert/
This fire cultivar is one of the very first releases from the CFF fam and it is finally available in female seed form!
The infamous Banana Split from Crockett Family Farms is a unique sativa leaning strain that has been created through pollinating Crockett Family Farms unique Tangie that has won countless awards with their exotic Banana Sherbert!
When grown in a legal environment, Crockett's Banana Split displays her traits as a medium-sized plant with an average stretch making her easy to care for, she'll also produce substantial yields of dense buds that are heavily covered in luscious trhichomes that hint at the exotic flavour potential within
No doubt that Banana Split is a super special strain from Crockett Family Farms that is sure to go down a hit with connoisseurs and terp chasers across the world!
Free Cannabis Seeds
FREE 3-5 Day Standard Delivery™
The more you spend the more free seeds you'll receive bundled in with your order.
Special Delivery Guaranteed Next Day™
*Kindly note that free seeds strains are subject to availability, and may be swapped out with different strains if they become out of stock. We alway do our best however to supply a strain of similar characteristics to the seeds on your order. Thank you for understanding.