This book covers the basics of successful pot cultivation such as:
This is the most accessible, attractive, and easy-to-use beginner's guide to growing marijuana.
This is the novice marijuana grower's handbook that guides readers through the absolute essentials of cannabis horticulture to produce the most potent buds. From where to buy seeds to sowing, nurturing, and maintaining a crop, this handy "Pot Bible" is essential for the perfect harvest.
The Marijuana Cultivation Reconsidered by Read Spear, takes a different approach to your standard cannabis grow book.
Marijuana Cultivation Reconsidered: The Science and Techniques For Huge Indoor Yields
The method of dense planting with the sole intent of harvesting the main bud is the lesson learned from Ed's adventure in Ketama, Morocco.
Our Take on Ask Ed: Marijuana Success
From his field notes and pictures, we can clearly understand how the dense planting of small cannabis plants can generate a bountiful harvest when you're only left with short daylight hours during the winter months.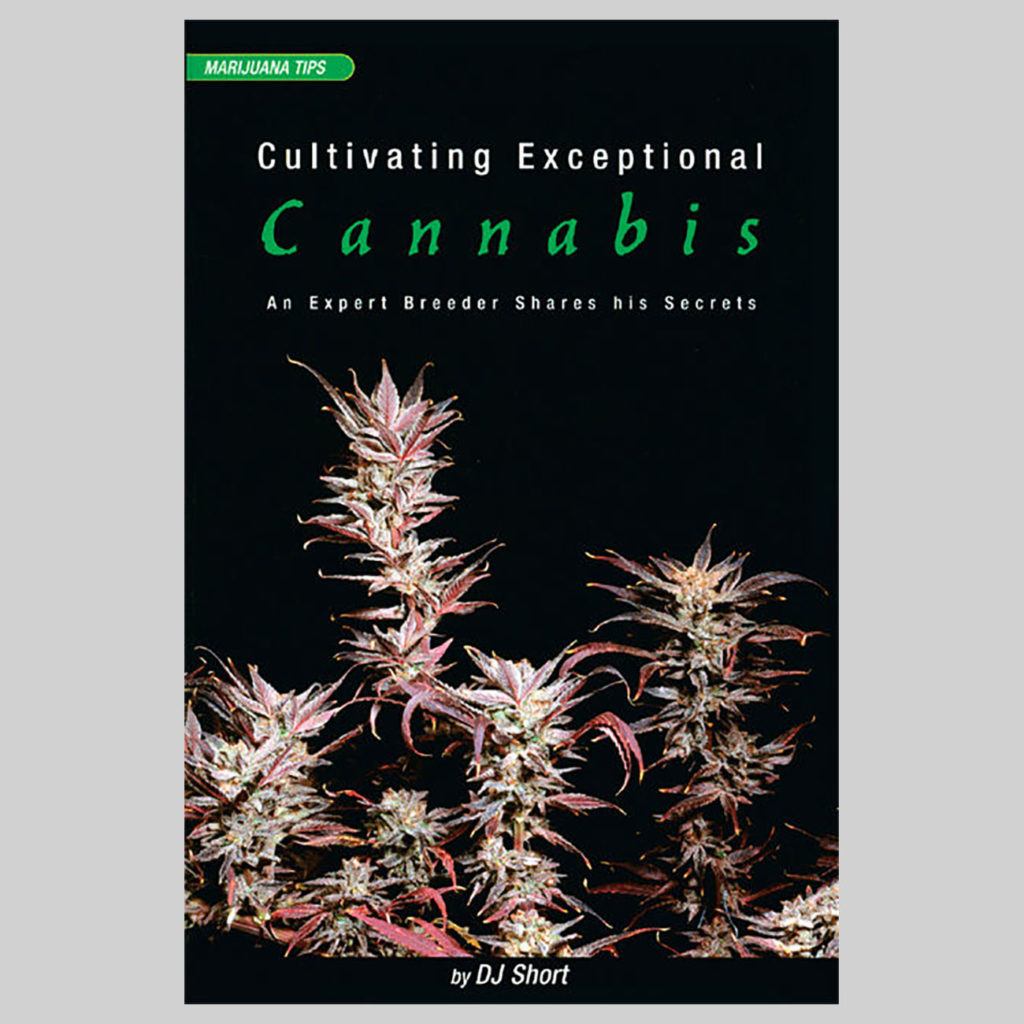 The "Ask Ed" edition of the Marijuana Grower's Handbook has it all. As exhaustive and in-depth as Cervantes' Grow Bible, with the added extra of a Q&A column packed with problems and solutions sure to be relevant to any grower, the Handbook is perhaps the most beloved of all cannabis grow books.
Jorge Cervantes' Grower's Bible is perhaps the most comprehensive and exhaustive book on cultivating cannabis that has ever been published. A weighty, inch-thick brick of text, diagrams, charts and photographs, the Grower's Bible offers simple, easily-understandable directions on every aspect of growing you can think of, along with another hundred you hadn't!
Hey guys I'm new to this site but am really wanted to grow my own bud but not to really sure where to start I was looking into a book but wasn't to sure which one would help without confusing me.if anyone can help please recommend
4. Marijuana Horticulture: The Indoor/Outdoor Medical Grower's Bible (2007) by Jorge Cervantes
Although The Sinsemilla Technique lacks a certain level of sophistication, it more than makes up for it by supplying a wealth of useful information, including growing charts and abundant diagrams. It is illustrated with dozens of photos, and packed with real-life stories of growers, their tactics, and their brushes with the law. The Sinsemilla Technique was in fact the very first grow book this author ever read, and it doubtless inspired a generation of young growers just as it did me.
Of course, this list isn't exhaustive! We think these are some of the greatest cannabis books out there, but there might have been a couple that we miss. If you've got a favourite cannabis book that we haven't mentioned, let us know in the comments!
3. Cultivating Exceptional Cannabis: An Expert Breeder Shares His Secrets (2004) by DJ Short
As the technique started to become established, it enabled growers to reduce the size of their plots while increasing the quantity and potency of the cannabis they produced. As the book explains, decreasing the size of grows and switching to indoor cultivation became necessary as law enforcement grew increasingly vigilant and well-equipped.
But the big world of books isn't the easiest to navigate. So please let us take some of the difficulty out of finding a good cannabis book for you. Here is our list of the top 6 cannabis books to add your library.