Average Electricity Cost: $23/month
Initial Setup Cost: $613.00
100W LED Grow Light in Mini Tent
Average Electricity Cost: $10-20/month
Large Grow Setups
CFL Grow Lights
Note: You'll notice that in the pictures below, there are 2 numbers for electricity. Electricity prices were calculated for Average Yield: 1-2 oz Per Harvest.12/kWh (USA national average) and Initial Setup Cost: $744.00.25/kWh (city average). So, your electricity price may be higher or lower depending on the cost of electricity where you live.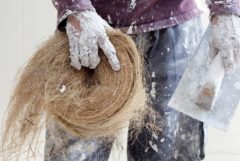 If you would prefer to invest in something more expensive in order to secure functioning hardware that will not need replacing or upgrading for several seasons, LED (Light-Emitting Diode) lamps are a good way to achieve long-term savings. But beware! In this case, cheap is not necessarily a wise option. Read plenty of customer reviews before making your choice
What to consider when choosing your basic indoor grow setup? Read our tips here and harvest the best buds possible.
But what if 7 of them do, and your bathtub really is a shower cabin that can barely contain you? The cannabis community is all about sharing, and surely, someone can babysit any extra female plant you find yourself with. But if you want to keep a few seeds for next year, invest in Big Bud Feminized instead. And in general, opt for feminized seeds or automatic seeds in order to control the number of fully grown plants you will end up fostering.
2. Choose your type of indoor lighting
Indoor growing relies on providing plants with light from artificial sources. There are several types of grow lamps available to choose from. Here is what you need to keep in mind before you make your choice.
Regardless of whether you opt for the aforementioned bathtub, or for another corner of your home, your grow space needs to be safe from any unwanted light, especially when the flowering period comes. This means there needs to be no light whatsoever during the "dark phase" of your light cycle, including street lights coming in from windows, rays peering from under doors, etc. Closets or very small rooms with doors are very much appreciated by indoor growers.
If you want your installation to remain basic, you will need to find a space that is not too restricted. For those who don't have much of a choice, there are options such as Screen of Green, Sea of Green and other micro grows, but those require somewhat advanced, possibly pricey hardware, in addition to potentially being time-consuming. And that's not what we're about here! So what should your priorities be?
1. Pick a location for your indoor cannabis grow
A reflector is a piece of equipment that bounces light emitted by your grow lamps towards your plants, as opposed to the (empty) sides of your grow space. It promotes brighter, more powerful lighting without any increase in consumption of electricity, or number of lamps/bulbs. Since we are aiming for a *basic* indoor grow setup, you may skip this step if the number of plants grown is low and/or proportional to the total coverage of your basic lighting equipment.
Ask yourself what is the maximum number of plants your grow room/closet/corner can contain. If you are considering buying, for instance, a pack of 10 seeds of our beautiful, bountiful Big Bud Regular, you may want to ensure that your grow space can in fact contain 10 plants. Yes, some of these seeds may not germinate, and it is unlikely all 10 seeds will produce female plants.