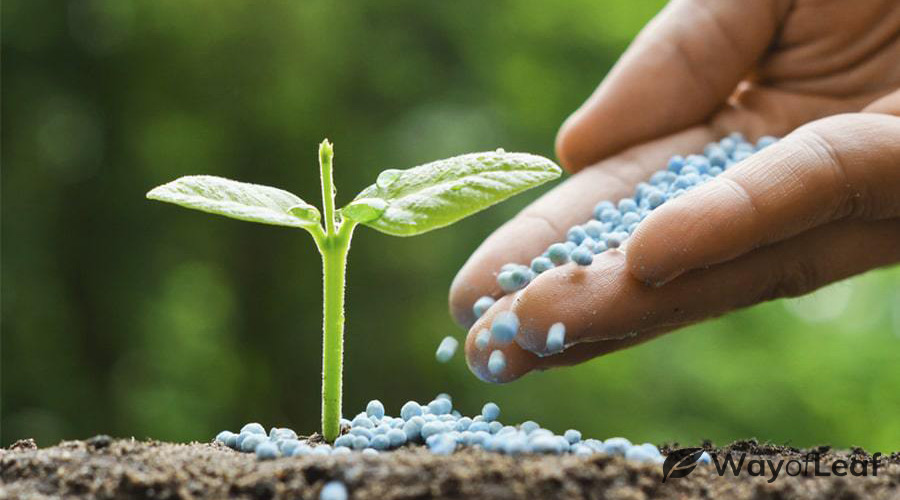 Its yield can reach a decent 12 ounces per meter square indoors but is just 6-7 ounces outdoors. It offers a fresh, herbal aroma with a pleasant taste that has citrus notes. Quick One won't grow much taller than 50cm, making it ideal if you're stuck for space. Its THC content of 13% is low by today's standards, but it is still a good smoke for novices.
It's easier than you think!…
White Widow Automatic is potent, with a THC content of 15-20%, and is often used to help with pain, insomnia, stress, and nausea. For best results, grow it under 24/7 light as much as you can. It is 20% ruderalis, 40% indica, and 40% sativa.
For example, strains such as Amnesia Haze Automatic produce up to 14 ounces of bud per square meter planted. Royal Gorilla Automatic contains up to 20% THC. With fewer disadvantages than ever before, it is no wonder that 'auto' plants are becoming increasingly popular.
Pros of Autoflower Marijuana Strains
With regular 'photoperiod' marijuana plants, an outdoor grower must rely on the seasons. Meanwhile, an indoor grower must change their lighting cycle. For instance, to force your plants to enter the flowering stage, you need to create a 12/12 light cycle. The change in light duration lets the plants think winter is coming, and it starts flowering accordingly.
Easy by name, easy by nature!…
Do you desperately want a cannabis garden but don't have the time to dedicate? If so, autoflowering seeds are potentially the answer to your prayers! These unique strains flower automatically rather than waiting for a specific lighting cycle. Generally speaking, your plants will begin flowering after a vegetative stage of just 2-4 weeks.
4 – Easy Bud Auto
After your seeds begin to sprout, the next step involves transplanting them. Ideally, you will only do so once because autoflowering seeds are susceptible to transplanting shock.
Quick One Auto's creators didn't take too long to decide the name of this autoflowering strain! It was one of the first members of the Royal Queen Seeds collection and is a cross of Northern Lights, Ruderalis, and The Williams Wonder. It contains 30% ruderalis, 60% indica, and 10% sativa genetics.
The fact that autoflowers can grow so fast means they spend less time fighting off pests and viruses. On top of that, many autoflowering strains are bred with strong genetics to fight off these risks. The end results are plants that are incredibly easy to grow, even if you plan on growing autoflowers outdoors .
Planning for your garden
Use this step by step autoflower grow guide to go from seed to harvest
Week 1: Germination
Growing autoflowering marijuana plants is already easy, but it's even more so with A Pot for Pot. We don't just provide the best pot, we also provide the best soil, nutrients, and tools for maintaining your marijuana garden. And we provide step-by-step instructions in our Complete Grow Guide and ongoing online grow support. If you want it easy and fast, growing autoflowers indoors in soil (or outdoors, weather permitting) with a Pot for Pot is hands-down, the simplest way to go about it.
If you're trying to grow without alerting the neighbors, you'll want a carbon filter to take care of the smell of growing marijuana. Buying a filter and fan might be the most expensive part of your setup, but you'll more than make it up in the peace of mind you get in return.
Soil is what millions of years of evolution trained cannabis seeds to grow in, and there's nothing wrong with germinating, planting, and trusting the plant's genetic to take care of the rest. The only caveat we have to add is that you find high-quality soil, either on the internet or your local hardware store. Cheaper, low-end soil is meant to grow small flowers, not giant cannabis bushes. In our experiments with bargain brands, we've found that plants grow quite well through the vegetative stage, but the once flowering starts our plants quickly exhaust the available nutrients and begin showing signs of malnutrition. This problem can be corrected with the addition of outside nutrients, but it's just easier to buy high-quality soil in the first place.
HID lights generate a lot of heat, and you will have to manage your grow space's temperature when using them. If you don't have a good exhaust system, it's better to stick with a low heat option like CFLs or LEDs.
There are a variety of soilless options to choose from, but the most popular for growing Cannabis is Coco Choir. Made from coconuts, Coco looks like soil at a glance but is ideally suited for growing friendly bacteria that will give your plants nutrients. You don't have to use it by itself; you can also mix it with traditional soil to create an ideal blend.
Water
With no sun to rely on you'll need to provide light for your plants. There are many different lighting options to choose from, and knowing which one is best for you can be tricky.
Of course, your plants will need water. A general rule of thumb is to water whenever the soil is dry from the top to two centimeters or an inch down. Depending on your setup you might water once every two days during vegging, but once in-flower Fast Buds' plants will drink and drink. For example, a mid-flower Stardawg in an 11-liter pot can take two liters of water a day without leaking anything through drainage. It drinks it all.
In general autoflower strains are almost always hungry for calcium and magnesium, so you should get a brand that provides those vital nutrients. Beyond that, don't stress over it. The growing environment and medium, more than strain, determine what kind of nutrients you need to provide your plants. Since those are unique to each grower, it's hard to give generalized advice.
Growing Medium
You can recognize pictures of plants under LED lights through their purple hue. For many years these purple boards of diodes were the only option if you wanted to grow with LEDs.
High-pressure sodium lights serve as counterparts to Metal halide lights. If efficiency is your goal, you can't beat a combo of MH during veg and HPS during flowering. The yellow light produced by HPS enhances bud production.