However, an outdoor grow environment also presents unique challenges, such as temperature variations, torrential rain and a higher risk of pest and disease incidents. It is, therefore, essential to select the most appropriate cannabis strains for growing outdoors so that your efforts aren't in vain when the time comes to harvest your crop. Here is our carefully compiled list of the best weed strains to grow outside, based on their ability to reward you for your efforts.
Top 7 Cannabis Strains To Grow Outdoors
The 1.5kg yield per plant harvest will take your breath away, especially given the fact that Moby Dick can have a THC content of about 21%. The high immediately hits your head, with a citrus, woody, and pine aroma. The huge colas are great for those who love making marijuana edibles and extracts. In just 65-70 days, Moby Dick will begin flowering and you can start the countdown to your jaw-dropping harvest!
Durban Poison
When White Widow and Haze were bred, Moby Dick was born. This giant can tower to 3m in height if left to its own devices outdoors, so only opt for this strain only if you have plenty of outdoor space to grow it.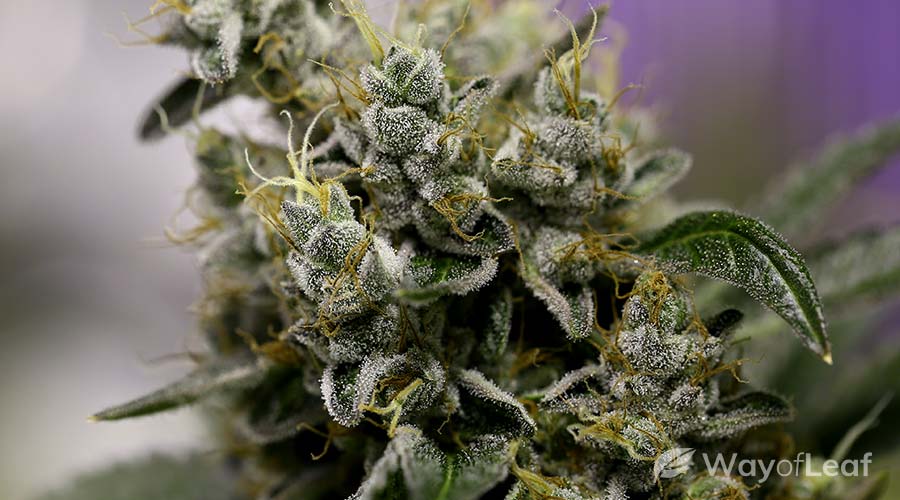 You can expect to harvest Northern Lights by the middle of October and get a return of around 22 ounces per plant. Check out our Northern Lights grow guide for more information.
3. Jack Herer
LSD is a potent (up to 24% THC), slightly indica-dominant marijuana strain. This cannabis plant is a great indoor option for novice growers. However, it's only suitable for experienced cannabis users to consume.
3. Blackberry
If you want to grow a sizable crop, then a compact, indoor grow room is entirely unsuitable for cultivation.
Just like Durban and Amnesia, Jack Herer is another classic strain that many consider to be one of the best strains of all times. It's a slightly delicate plant that needs a little extra care in order to produce some of the best buds you've ever seen.
Caramel is a 90% indica strain that stands out with its high quality yields marked by an intense, pungent aroma. This strain is a great alternative for those looking to grow outdoors thanks to its early harvest; it should be ready to harvest towards the end of September, with a strong, sturdy structure and incredibly compact flowers which allow for maximum airflow regardless of how compact they are, which allows them to stay dry in humid conditions.
Peyote Cookies is an indica-dominant plant, which is almost entirely indica, and it adapts well to pretty much any environment, making it easily one of their sturdiest strains. This is thanks to its genetic make-up, which allow it to grow super strong and compact, easily capable of dealing with rain and strong winds. Its buds are similar to those of Caramel, so they can easily stay dry in humid conditions, within reason.
Sensi Seeds Jack Herer
Autoflowering strains are a great choice for those looking to grow cannabis in practically place in the world; it may take a bit of extra care at the start to get it going, but this strain will shoot up once it really gets a hang of it. The interesting thing about this strain is its short life cycle; there's hardly any time for insects or fungi to even think about infesting it, although under extreme conditions it may happen. Auto Gelatto 100% Fem is a great choice for any grower, alongside the rest of out Growbarato.net bulk strains.
This strain belongs to the well-known Barney's Farm seed bank, which is one of the best seed banks in Europe thanks to the high quality of its strains and their genetic make-up; Barney's farm is always trying to create incredibly high quality strains.
Barney's Farm Peyote Cookies
Haze strains are known for being highly resistant to humid environments thanks to its open flower structure. In this case, Amnesia 100% Fem is a great choice as a sativa strain to be grown in rainy, high humidity levels, even though it's ready to harvest in October outdoors.
Autoflowering strains that produce large yields are popular right now, and this is definitely one of the best strains of the last few years; Cream Mandarine XL Auto. This strain comes from a cross between a Cream Mandarine Auto and a select clone of Super Tai'98, which makes for a plant that is incredibly strong and can grow up to 1.5m tall, impressive for an autoflowering plant. You can harvest between 50 and 300g per plant, harvesting after a total of 65 days from start to finish.