A list of the top outdoor cannabis strains would be incomplete if OG Kush wasn't mentioned. OG Kush owes its fame among growers and users alike due to its mellow, calming effects coupled with a potent high.
If you are growing outdoors and want the largest possible yield, then Hulkberry is the strain for you! This sativa-dominant breed is the product of mixing Strawberry Diesel and OG Kush genetics. With a THC content topping out at 27%, Hulkberry grows to a massive 2m in height and will give you a huge bounty of about 700g per plant.
This strain is a huge hit among beginners because it is hardy and resistant to many of the common fungi and pests that plague cannabis plants. This low-maintenance variety is in pure heaven when grown in hot climates. However, you will do well in moderate conditions if you provide shelter, such as a greenhouse, where conditions are warm and ample sunshine gets to the plants.
OG Kush
When it comes to heartiness, Super Silver Haze is just as good as White Widow, so it needed to be on this list. Super Silver Haze is easy to grow, quickly taking root and thriving wherever it is.
Grow with the Sun
White Widow has a high THC content that is known to raise one's mood while also easing aches and pains. The colas are covered with a thick, white-colored resin that gives the strain its name. That resin also helps make this strain resistant (to a certain extent) to fungi, pests and diseases. This is why we recommend it for outdoor growers since they face a reduced risk of failure due to one of those variables. In terms of yield, expect to harvest about 300g per plant.
Hulkberry
The buds produced from this strain are spicy, skunky, and fragrant, leaving your body relaxed, and your spirit lifted. Like Hulkberyy and Moby Dick, however, Super Silver Haze grows huge, so you will need to provide ample space for this plant to thrive. Super Silver Haze traces its roots to Skunk, Haze and Northern Lights.
However, an outdoor grow environment also presents unique challenges, such as temperature variations, torrential rain and a higher risk of pest and disease incidents. It is, therefore, essential to select the most appropriate cannabis strains for growing outdoors so that your efforts aren't in vain when the time comes to harvest your crop. Here is our carefully compiled list of the best weed strains to grow outside, based on their ability to reward you for your efforts.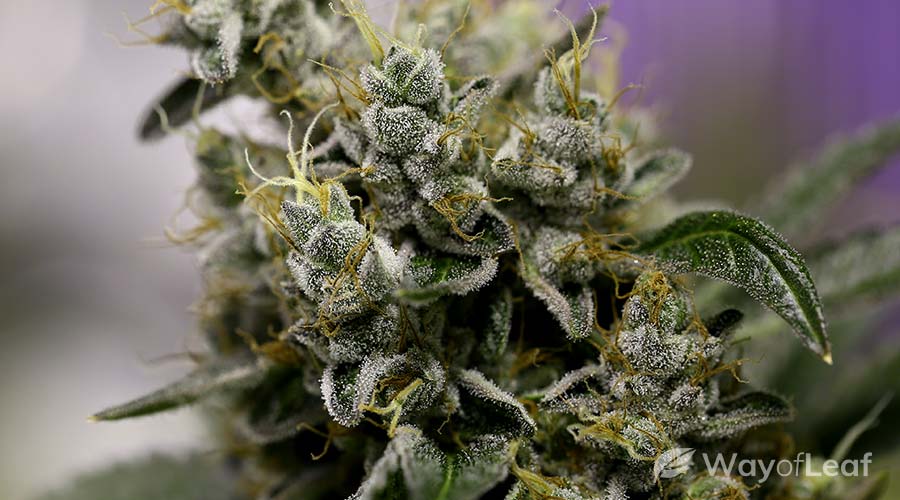 For example, Cinderella 99 plants are bushy with high yields and a potent THC level. For novice growers, the Cinderella 99 traits of Cinex mean you can grow it in a small grow room using the SCROG method. As a bonus, it possesses a high resistance to mildew and mold. Therefore, amateurs will get away with a few mistakes.
Please note that this marijuana strain has a modest average THC level of 12% and provides just 11 ounces of bud per square meter.
If you are considering growing this strain, then check out our Mango Kush grow guide for some helpful pointers.
Outdoors, Durban Poison is typically ready for harvesting by late September or early October. Its outdoor yield is approximately 16 ounces or more per plant.
4 – GG4 (A Hybrid Cannabis Strain)
You can expect to harvest Northern Lights by the middle of October and get a return of around 22 ounces per plant. Check out our Northern Lights grow guide for more information.
Jack Herer is a slightly sativa-dominant marijuana strain with an average THC content of 21%. It is naturally highly resistant to disease and thrives outdoors in a dry, Mediterranean-type climate. Growers rate Jack Herer's growth difficulty as easy, so it is a fantastic strain for beginners .
Novice growers will love this strain, too, as it is easy to grow and provides high yields indoors. It is resistant to mildew and common mold and thrives in a warm and dry environment. Blackberry's indoor flowering period is between 8-9 weeks, and it typically yields around 18 ounces per square meter.
1. Easy Bud Auto
If you are looking specifically for a marijuana strain that thrives indoors or outdoors, then check out the ones we listed above. As an added bonus, we've included five more of our favorite top-shelf cannabis strains below that are great for starting points for novice growers. So, without further ado, here are, in our opinion, five of the easiest marijuana strains to cultivate.
It is a cross of Super Silver Haze and a Blueberry indica. With a THC content of up to 24%, Blue Dream is exceptionally potent. However, its 2% CBD content means it offers several potential medical benefits.
The first of our favorite outdoor indicas is over 80% indica and is perfect for outdoor growing. This strain is one of our 100% fem bulk strains. It won third place in the indica category in the Farallones Cup in Cali, Colombia – Caramel 100% Feminized.
Caramel 100% Feminized
Just like Durban and Amnesia, Jack Herer is another classic strain that many consider to be one of the best strains of all times. It's a slightly delicate plant that needs a little extra care in order to produce some of the best buds you've ever seen.
Sensi Seeds Jack Herer
This post is all about the best cannabis strains for outdoors; it's a selection of strains that we've tried and tested outdoors so that you can narrow down your search for the perfect plant without getting a random strain that might not be best for outdoor settings. Outdoor season is almost here, and it's time to get your seeds ready! Growing cannabis outdoors is a long, tiring process at times, taking from 4 to 8 months to finish maturing depending on the chosen strain; that's why you should always plan ahead of time and know exactly what you're going to be growing.