The Black is an incredible indica not for the light-of-heart that dates back to the late 1980's in California and on Vancouver Island. This medication is guaranteed to sooth and produce, with crystal coated fan leaves that turn from dark purple to black during flowering. With an instantaneous high and a soothing narcotic nature, The Black makes for a very beneficial night time herb. A HighTimes Top 10 Strain of the Year in 2008 and a competitor in the Spannabis Cup in Barcelona, Spain.
Premium genetics for a cheap price, The Black Strain will not disappoint!
Share this:
These plants are a delight to behold and are sure to impress your growing buddies.? They look exotic, and they produce seriously potent medicine.
Description
Being an Indica dominant strain The Black tends to be short, (easy to conceal) and bushy. It can get bigger around then it is in height. Flowering time is about 7-8 weeks, you will know harvest is near if, and when the already beautiful dark purple buds turn jet black!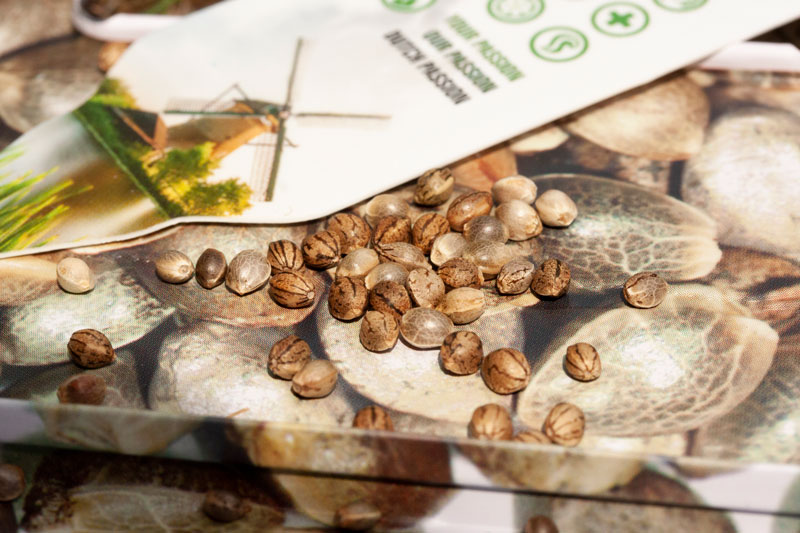 Some dark cannabis seeds have black lines on them (tiger prints), giving them a distinctive appearance. Other seeds have no significant patterns or markings on them at all. Dark black cannabis seeds can be occasionally seen.
Rather than looking at the appearance of a cannabis seed, you should focus more on the quality of breeding which has gone into the seed. Some growers think that only the largest, tiger-striped cannabis seeds will go on to produce the best plants. Yet some strains will never produce seeds like that.
One common question from growers is whether white cannabis seeds or dark cannabis seeds have different germination rates. When you compare cannabis seeds you may have noticed that the seeds are rarely identical. Instead you may see a range of different sizes and colours. The differences in size, colour and appearance often produce debate among growers. Why do the cannabis seeds look different and do these differences result in slightly different growth characteristics in the plants which grow from them?
White cannabis seeds germination test results
The genetic material in the soft plant tissue inside the seeds is what really determines the type, size, sex and potency of the cannabis you will eventually grow. These genetics, along with the environment you provide, will control the terpenes, cannabinoids, yield and potency of your eventual cannabis harvest.
Can white cannabis seeds germinate? One curious result from the white vs dark seeds cannabis video was that the white cannabis seeds appeared to germinate slightly faster than the dark cannabis seeds. This is interesting, since the seeds all contain the same Think Different autoflowering genetics from a recent cannabis seed batch.
Is the colour of seeds a cosmetic difference only?
The autoflower seeds all came from the same batch, meaning that they were produced from the same parent genetics under the same conditions. Seeds were chosen simply on the basis of their appearance. 9 white cannabis seeds and 9 dark coloured Think Different seeds were selected. They were planted in moist (but never soaked) soil and a time lapse video was made.
In the years before Dutch Passion invented feminised cannabis seeds, people would often try to predict which seeds would produce female plants. Of course, this was impossible. But it didn't stop people going to great lengths, even measuring the weight of individual seeds in an attempt to derive some knowledge from the seeds physical appearance/size.