Our strain reviews are multilingual, searchable and can be very detailed – including data about the grow, aroma, effects and taste! Please upload your Blueberry Breath Review here to help the other seedfinder users!
Do you know something more about UFO Genetics' Blueberry Breath? Please help to make this database better and upload/connect your information here!
If you are with a big screen and not browsing with your mobile, check out our dynamic family tree map with all known hybrids of Blueberry Breath! (but this maybe will need some time to load all the data!)
You have experience with the medical qualities of Blueberry Breath? Sharing your information here maybe can help other people!
User Reviews
Blueberry Breath is a unknown variety from UFO Genetics and can be cultivated indoors (where the plants will need a flowering time of ±65 days ) and outdoors . UFO Genetics' Blueberry Breath is a THC dominant variety and is/was never available as feminized seeds.
You have grown Blueberry Breath together with another variety? Please fill out our Strain VS. Strain direct comparisation form!
You've stumbled upon a Blueberry Breath related thread into a forum or growers community? Connect it here and enable othe users to find this information fast and easy!
Upload your info about this strain here:
Lineage: Bluberry Thai x Grateful Breath F2
Flowering Time: 65+ Days
Here you can find all info about Blueberry Breath from UFO Genetics. If you are searching for information about Blueberry Breath from UFO Genetics, check out our Basic Infos, Lineage / Genealogy or Hybrids / Crossbreeds for this cannabis variety here at this page and follow the links to get even more information. If you have any personal experiences with growing or consuming this cannabis variety, please use the upload links to add them to the database!
Coupled with the sweet taste of fresh blueberries, our Blueberry auto-flowering is an almost pure indica, with an 80/20 split (10% Sativa, 10% Ruderalis). Mid-range on the THC scale (it tops out at 16%), you can expect that characteristic relaxation with a long-lasting lightness that can help combat stress and pain.
Considered legendary after snagging top honors at the 2000 High Time's Cannabis Cup, Blueberry auto-flowering marijuana seeds can trace their lineage back to the late 1970s, when American breeders were working with exotic landrace strains.
A moniker like "Blueberry" may suggest something dainty, but we guarantee there's nothing demure about this fruit-flavored cannabis strain.
With colorful flowers and delicious aroma, Blueberry auto-flowering marijuana is decidedly fun to cultivate, and our auto-flowering, feminized version is great for beginners. Your pretty plants will be ready to help soothe your aches and pains or help you drift into a deep sleep after about 50-60 days of flowering.
Description
Everyone loves Blueberry Autoflowering marijuana seeds. Taste aside, this strain is an awesome pick for people seeking relaxation and a bit of euphoria, combined with a moderate amount of CBD.
If you like your strains juicy and sweet, try Blueberry auto-flowering marijuana seeds today!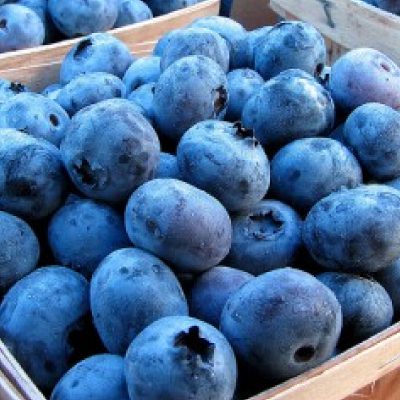 Plant blueberry bushes as early in the spring as possible. It is easiest to plant blueberry plants that are already 1 to 3 years old. Plant them in a sunny spot, although blueberries will tolerate some shade. Soil pH should be between 4 and 5, as blueberries thrive in acidic soil. Their root system is shallow, so be sure to plant in soil that holds moisture but also drains well. Plant the bushes in hols 20 inches deep and 18 inches wide. Set the bushes 5 feet apart in rows, and set the rows 8 feet apart. Prior to planting, prepare a mixture of two parts loam and one part peat moss, oak leaf mold, compost or aged sawdust to coat the bottom of the hole. When planting the bush, make sure its roots are spread out in the hole and then pack the hole tightly with soil. Blueberry bushes also can grow well in containers.
To plant:
Apply fertilizer for the first time one month after planting, using 1/2 ounce of a 10-10-10 fertilizer applied about 6 inches from the crown of the plant.

Some of the most common pests affecting blueberries include mites, flea beetles and Japanese beetles.