Cali Gold is potent, mostly Indica strain has been described as a genetic masterpiece. This seemingly other worldly strain is the result of crossing Jah OG Kush with DS Gold , which is descended from Colombian Gold . Only the best phenotypes were chosen over several generations to get the Cali Gold that is cherished today. Cali Gold bud burns clean and slow, producing a flavorful, herbal tasting smoke that is thick and expansive. Cali Gold is definitely the bud to medicate with at the end of the day or for those seeking deep meditation. Cali Gold 's a 'spiritual' bud that promotes a serene, peaceful state of mind. This is a great medicinal strain for patients suffering from Cancer, MS, AIDS/HIV, or Chronic Pain. Growing Cali Gold Marijuana Has Medical Benefits .
Genealogy
Growing Cali Gold Marijuana is Moderate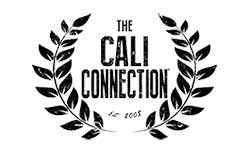 (next working day – order by 2.30pm)
This is the best of the best of the cookies grouping in our very honest opinion. We had to combine these two modern day legends. It was a must! You can expect a bit of a larger yielding plant compared to either parent thanks to the blend. The smell on the plants are extremely loud and pungent filters are a must. They will grow squat and fast and then tend to stretch at flower allowing for a bigger yield than expected. When you smoke her she will have the flavor and terpene profile of a very pungent blueberry/citrus mixed with an earthy sweet lavender undertone that just coats your mouth. The smell in the room after enjoying her is intoxicating and leaves you wanting more. We expect her to be very popular among the extract artist due to her extremely pungent terpene profile.
FREE over £75
FREE over £75
Express Upgrade