Consuming marijuana seeds regularly is potentially a great way to prevent disease and promote general health and whole-body wellness.
Human beings do not naturally produce Omega fatty acids like Omega 3 and 6. Therefore, we have to consume them from outside sources. However, some say hemp seeds have the most abundant source of natural Omega acids in the entire plant kingdom. This means they have more than Chia seeds, walnuts, and flaxseed.
The 2018 Farm Bill legalized the growth of industrial hemp in the United States. However, it depends on individual states submitting details of a hemp program to the government. Nonetheless, the law ended the 81-year prohibition of hemp.
5) Disease Prevention and Whole-Body Wellness
Can cannabis help to trim the …
You will find hemp seed products in grocery stores and health food outlets. However, marijuana seeds remain classified as a cannabis product. Therefore, their legality depends on where you live. We urge you not to buy them if you don't live in a legal state. You are better off sticking with hemp seeds in that instance.
The presence of arginine in cannabis seeds causes blood vessels to relax and dilate. As a result, you benefit from reduced blood pressure and lower risk of a heart attack. Indeed, your risk of contracting other forms of cardiovascular disease also drops. Some reports claim that hemp seeds help the heart recover after a heart attack.
EDITOR'S CHOICE – Homegrown CannabisCo
Here is a quote attributed to Thomas Jefferson: "Hemp is of first necessity to the wealth and protection of the country."
Cannabis seed-based diets could help people gain or lose weight. Marijuana seeds are full of vitamins (particularly Vitamin E) and minerals (including potassium, magnesium, calcium, iron, and zinc). They also contain protein and can keep you fuller for longer.
So, we've established one thing early on: there's no high to be found by eating marijuana seeds because that's what they are: plain ol' seeds. As you may or may not know, cannabis seeds do not contain any of chemical compounds that get you high, so we can put that topic to rest.
Related Post
In fact, this is where the big distinction lies when it comes to the medicinal prowess of cannabis or hemp plant seeds versus the actual plant material. Majority of cannabis's medicinal benefits come by way of active chemical compounds like THC and CBD, as well as certain flavonoids and terpenes. Since cannabis seeds do not contain any of this "good stuff", they are useless for therapeutic or recreational (euphoric high) purposes.
No High – But a World of Health Benefits
So whether you're planning to eat marijuana seeds or hemp seeds, go right ahead and indulge – enjoy the health benefits and the creamy, oily taste – but they will not get you high, there's no two ways about it. The only way for you to enjoy a high is if you sow the seed and let the plant mature – because then, you'll get those wonderful THC levels that do get you high.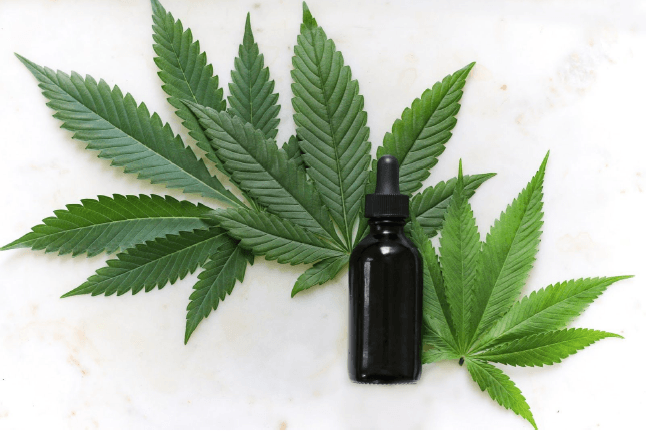 A diet high in omega fatty acids that cannabis seeds offer you will improve your blood pressure and cardiovascular functions. According to a study, this could help protect your brain from dementia, Alzheimer's disease, and other mental illnesses, but also combat possible drug addiction.
Cannabis seeds balance body weight .
According to some studies, there is an interaction between the use of cannabis and the Body Mass Index. Thus, it is possible to maintain weight or lose or gain excess weight by eating cannabis seeds.
Although most people do not consume raw cannabis daily, it is well known that eating raw cannabis is of great benefit to the human body. Goods that contain a lot of activated THC once the plants are grown are also beneficial for you, but if you eat them every day, you may have problems with your digestion. It is better to choose cannabis seeds.
Over time, more and more people realize the benefits of cannabis. Not only the raw cannabis leaves but also their seeds and hulled hemp are gaining popularity. There are a lot of benefits that these nut-tasting seeds have to offer.
A good source of protein – seeds of hemp plants and cannabis are real powerhouses of nutrients. You should include them in your diet if you are a vegetarian or vegan. As a "meat-eater," you can also take advantage of this low-fat and low-carb snack. They are also practical because you can easily chew on them without much preparation.
You can also maintain lean muscles or gain mass by using them as a supplement.
You can even snack on them every day and enjoy their benefits. If you are also interested in collecting the best strains, you can buy weed seeds on Sensoryseeds , online, and find the most unique cannabis seeds in the UK.
According to the United Nations report, the cannabis seed market has grown enormously with a current offering of more than 200 cannabis seed brands on the Internet. In fact, this market is one of the fastest-growing online industries.
Peeled cannabis seeds are a great snack if you prefer plant-based products.