Designed for beginning gardeners and experienced cultivators alike this guide will teach you how to grow big, potent buds quickly, safely and efficiently. Covers everything in depth from the small closet gardens to commercial warehouse operations and even greenhouse projects. Fully illustrated in color.
Format: Paperbound
Pages: 690
Publisher: Green Candy
Publishing status: Current
ISBN: 9781937866365
Item #: 6637256
Money Back Guarantee
Not satisfied with an item? Return it within 60 days for a full refund. No restocking fee. No questions asked.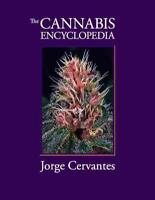 Проверенная покупка: Да | Состояние товара: новые | Продавец: ahusketh
Best medical marijuana growing book I've ever read
This is a well detailed and illustrated book. The pictures and information in this book will help clear up many if not all of the questions you may have. There are hidden treasures in the text that will take your knowledge of the subject to the next level. It is what it says it is from the beginning of its origin to its consumption. However, the only thing I did not like was some information was explained on one page and then explained again a page later. Almost as if to make the book appear fatter by added more of the same info. On the flipside, one could argue that the text is designed to drill the information into your head. All in all, an excellent book for deep indulgence and honing of one's skill.
This book is got everything. From cloning the trimming the soil you need the fertilizer. Anything and everything you can imagine.
Проверенная покупка: Да | Состояние товара: новые | Продавец: bargainbookstores