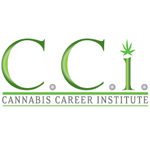 Cannabis Career Institute is an innovator in the field of marijuana schools. We originated in March of 2009, following on the heels of and continuing the tradition of Oaksterdam University, the most successful marijuana school in the world. With more of a focus on business technique, Cannabis Career Institute has set the trend by creating a step-by-step method of doing business and providing it on a silver platter for students! The guidelines for how to create, brand and market a collective are all presented here along with options on what to do first based on your timeline and budget. The goal of this marijuana school is empower the students by giving them the information they need to succeed in the world of cannabis. Whether they want to start their own medical marijuana delivery service, their own medical marijuana dispensary, their own medical marijuana edibles operation, their own medical marijuana grow-room or even their own medical marijuana school. Marijuana schools are popping up everywhere. However, they fail to recognize the fact that not only do you have to provide more than just general information about medical marijuana, you must present it in a way that is credible.
Most marijuana schools do not have a staff that has a lifetime of experience in each field: Delivery, Dispensary Management, Law, Marketing and Advertising, Marijuana Cultivation and Cooking. Cannabis Career Institute does. Many marijuana schools were created by people who have absolutely no background in the cannabis business at all! Cannabis Career Institute has trained many of the people who have now started these schools! We are proud to have provided this training and information to many of these marijuana schools. However, make sure to check about the backgrounds of the owners of some of these marijuana schools as it may save you a bit of time and money! Cannabis Career Institute's definition of a marijuana school is one that provides a formula for success for its students. Their network of contacts is an invaluable support system that gives the students the ability to make informed choices about their business. Having the team there to answer their questions as they progress with the creation of their business is also something other marijuana schools don't offer. When a student leaves CCI they will have a list of things to do and the confidence to accomplish those tasks. Cannabis Career Institute believes that knowledge is empowerment. Unlike most "marijuana schools" CCI encourages their students to succeed by showing them the full picture and letting them decide how to create their business. Cannabis Career Institute believes that by achieving your goals, "your success is our success".
There are many students taking advantage of the flexibility and affordability that Los Angeles Cannabis College provides to prospective students. Get that 420 education you have always wanted and get to complete it online in the comfort of your own home and for as long as you want to. However, the quicker you can complete the course and receive certification, the better it is for you so that you can start seeking a cannabis job in the industry. As a student, you will gain the knowledge, expertise and skill necessary to advance in the cannabis industry. You will learn about marijuana legislation in various states, how to make edibles, how to become a budtender and bud trimmer, and how to operate a marijuana dispensary as well as how to become a marijuana grower. The courses are always updated to include the new marijuana laws.
The concept of Cannabis College has taken the Internet by storm. It has become a revolutionary step towards advancement for people who are career minded and want to succeed. In past decades, this was not the case. However, with the evolving of the Internet, many more people are able to attend Los Angeles Cannabis College in order to advance their careers and step into the cannabis industry. There are many online marijuana universities that are available, but none can compare to the Cannabis Training University (CTU). Students are taking advantage of all that CTU has to offer and you can too. CTU and other cannabis college offer students the opportunity to attend training in the comfort of their own home, receiving certification upon completing all the courses offered.
The Courses in Los Angeles
If you are interested in becoming certified after completing the marijuana courses offered at the Los Angeles Cannabis College, you only need online access and a laptop or computer. The classroom is strictly through the web. There is no physical classroom. Knowledgeable instructors prepare the courses and upload them to the online portal at CTU. After you enroll in the courses, it will be made available to you through the online portal. After certification, CTU allows you to log back into the website to refresh your memory. You get an entire year to do so. Not every cannabis college does this.
CTU in collaboration with the Los Angeles Cannabis College offers a wide range of courses that you can take advantage of. Moreover, the cost is small compared to other online training universities. There are approximately six courses to go through and more will probably be added as the industry expands and more skills and knowledge are necessary to succeed in a cannabis career. Some of the things you are taught in the courses include:
Become Certified
These are just a few of the things inside the course that you can expect to encounter and learn. These are important to your job in the cannabis industry. Taking the courses at the Los Angeles Cannabis College has so many benefits to changing your career or getting into the cannabis business. If you want to know more about how to enroll in these courses, go to the website at the Cannabis Training University right now.
According to the Long Beach Business Journal, the eight-week course will cover everything from cultivation to retail.
LONG BEACH, Calif. (KABC) — Long Beach City College will offer a class on the cannabis industry this fall.
Few community colleges offer classes on the cannabis industry.
The curriculum for this course was developed in collaboration with the Long Beach Collective Association.
The Long Beach Business Journal reports the first class, the first of its kind in the school's history, is expected to admit 30 to 35 students, and a tentative start date has been set for the end of September.