The flowering stage is the final stage of growth for a cannabis plant. This is when plants start to develop resinous buds and your hard work will be realized. Most strains flower in 8-9 weeks, but some can take even longer, especially some sativas.
At this stage, the plant is vulnerable to disease and mold. Keep its environment clean and monitor excess moisture. Be sure to give it plenty of light.
Even if growing outdoors, a lot of growers will start their seeds inside under an artificial light to help them through this delicate stage of marijuana growth.
Cannabis plants are considered seedlings until they begin to develop leaves with the full number of blades on new fan leaves. A healthy seedling should be a vibrant green color.
Vegetative stage
If you're growing outdoors in the Northern Hemisphere, growers usually get their seeds between February and April, and you should start your seeds by the end of April. Some growers will start their seedlings inside in a more controlled environment because seedlings are more delicate, and then put their seeds in the ground outside once they're a little bigger. If you're growing clones or autoflowers, you have a grace period of another month or so. Plants usually need to be outside, in the ground, by the end of June.
The weather will start to turn and the sun will begin descending in the sky as your plants fatten up with sweet, sticky buds. It might be tempting, but wait until around the Fall Equinox to start harvesting.
There are a number of changes to consider once plants go from the vegetative stage to the flowering stage:
Seed germination
Seedling stage length: 2-3 weeks
Everything should be cleaned up, dried, and curing well before the Winter Solstice. Now's a good time to make your own cannabutter, topicals, or tinctures with all that trim from the harvest. Kick your feet up, relax, and hunker down for the cold, it's been a long growing season!

If you want to try your hand at cannabis growing, check the laws in your state beforehand. Then, it's vital to read up on all this related to cultivating cannabis so you can have a successful grow. In this article, we look at the seven steps of cannabis growing and harvesting to help you get the most out of your grow op.
1. Germination: Between 24-Hours and 2 Weeks
After cutting down the plants, it's time to prune them. This process ensures you will have rounded and smokable bud. You can perform wet or dry pruning. The general consensus is that the former method is easier. When the plants are dry, the leaves curl in on themselves, and it's harder to perform the task at hand.
7. Preparing for Next Season's Cycle
Once the germinated seeds are planted, they will begin growing. A little cannabis plant will sprout from the soil and begin to develop familiar characteristics. During the seedling stage, it will produce two leaves that open outward from the stem to start receiving sunlight. Next, its trademark cannabis leaves will begin to sprout at the top of the plant as it enters its first growth cycle.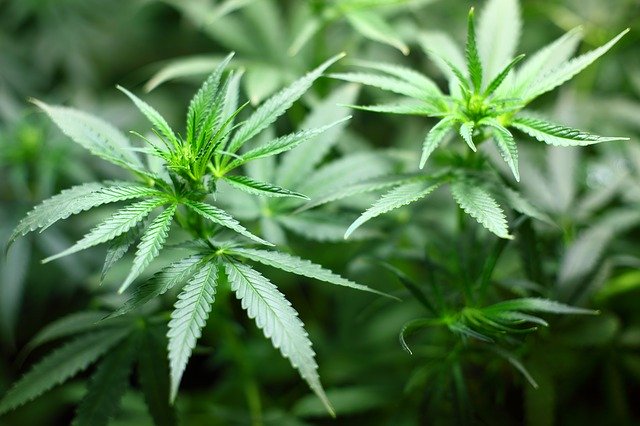 1. Germinating: 1-7 days
2. Seedling: 2-3 weeks
3. Vegetative: 2-8 weeks
4. Pre-Flowering: 1-2 weeks
5. Flowering: 6-8 weeks
6. Harvesting
How to tell if your plant is a male or female
4. Pre-flowering
Female: Two pistils (the pistil contains the reproductive parts of a flower) will be growing on the buds (flowers grow above these leaves, one cluster on each side).
As a manufacturer and distributor of Air Cleaning, Ducting, and Filtration products we are proud to have been identified as an essential business. We will remain open for business performing essential operations during this crisis, supplying industrial, military, and healthcare operations with our products. We are shipping orders on time, with no delay in manufacturing.
5. Flowering
The quality of your plant depends on your knowledge of the cannabis growth stages and the lifecycle of your plants.