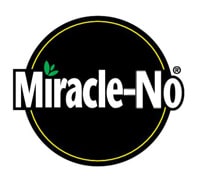 Many of us have grown up seeing Miracle-Gro being used in our homes, so we know that it works for 'regular houseplants'. Cannabis is just a tough weed, so Miracle-Gro should be great for it, right?
Do not use "Miracle-Gro" soil or any soil that has "extended release" nutrients for growing cannabis. These types of soil will continue to release nitrogen to your plant roots for up to 6 months. This can cause deficiencies or burn your cannabis plants in the flowering/budding stage, reducing your overall yields. I have seen growers successively grow cannabis in Miracle Gro, but many of them struggled with nutrient problems in the flowering stage (like the following) even though plants were healthy throughout the vegetative stage.
The biggest problem with the standard Miracle-Gro nutrient formula is that it's one formula for the entirety of the plant's life cycle. Even if the standard Miracle-Gro plant food is decent for the first stage of your plant's growth, it won't be good for the budding/flowering phase. The ratio of nutrients your plants need changes drastically between seedling and full flower. Marijuana grows best with a nutrient system that accommodates their changing nutrient needs.
One of the greatest pleasures in the world of marijuana is growing your own plant. Starting with just a bunch of seed or a clipping and nurturing it right through to the flowering stage gives a joy that can't quite be replicated any other way. The resulting crops most definitely smell and taste that little bit better as a result of your hard work. Who knows, perhaps they even get you a little higher, too.
What Is MiracleGro?
MiracleGro works wonders for plants with simple grow-cycles. Marijuana is not one of these plants. Cannabis goes through several different stages, and each requires its own blend of nutrients. This is one of the reasons why growing marijuana is so fulfilling. It offers even the most experienced of horticulturists a new challenge.
Final Thoughts on Using MiracleGro When Growing Marijuana
When choosing your fertilizer, it is essential to avoid extended-release options and use different fertilizers for different stages. One option is to make your own. Do a little research online to find out what balance of nutrients your weed needs at each stage and then make your own fertilizer uniquely tailored to this. A lot of experienced growers prefer this as it allows them to take further control of the growing process and gives more of a sense of accomplishment.
Scotts Miracle-Gro, the maker of home, lawn, and garden-care goods that traces its roots back to the 19th century, blamed disappointing quarterly earnings on the volatility of the cannabis market, on which it is increasingly dependent.
"The greenhouse supply business, it's a business we very much understand, and we're the best in the world at," said Hagedorn. "Hawthorne is going to be better than our [professional horticulture] business was at supplying a very unique specialized market, which is cannabis growers."
When one analyst implied that Scotts' general consumer business hadn't served large-scale professional landscapers as well as it had individual consumers in the past, Hagedorn (who is notably sharp-tongued) bristled.