Here are some common mistakes newbie weed growers make.
Check your cannabis plants regularly for issues. A good time to do this is when pruning, because you'll be up close and personal with your plants.
Common mistakes when growing marijuana
Look at the main stalk of the plant. Stunted growth can be a sign of roots being bound or some other root issue. If one plant is considerably smaller than others or if you've been growing it for a while and it seems too small, it could have root issues.
Too many nutrients
Check out these articles on specific topics on how to troubleshoot issues with marijuana plants: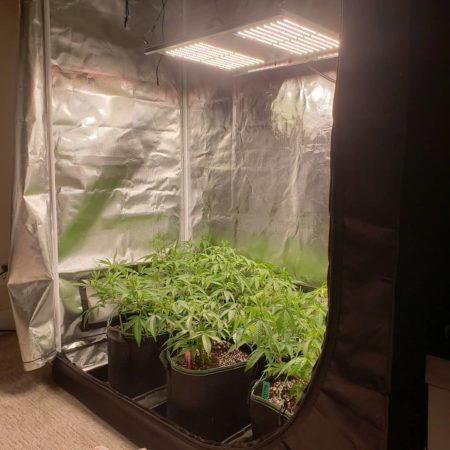 These plants were grown under a 315 LEC grow light
You may only need to give just a little water at a time when plants are small and not drinking much yet.
A great environment produces fast-growing plants!
Underwatering – When plants don't get enough water, they grow slowly and may turn dark green
3.) Optimize Your Grow Lights
If your air is dry, you may consider turning down any fans to help keep humidity pockets near your plants, though that can only do so much. If the air is really dry, you may need to add a humidifier (raises temperature and humidity) or swamp cooler/evaporative cooler (lowers temperature, raises humidity).
Tall seedlings need more light (grow light is too far away)
Decide what you want – In my experience, the more well-established breeders tend to offer the best strain consistency and fastest-growing plants. Certain seed companies like Barney's Farm, Sweet Seeds, Seedsman, and others have a good track record for fast vegetative growth in addition to producing great yields and bud quality. Some recommended strains I've grown are Gorilla Zkittlez, Pineapple Chunk, and Pink Kush CBD. I've found that newer breeders and companies often sell seeds that produce great buds, but plants don't necessarily grow as quickly. In fact, I've found that many American-bred seeds tend to grow on the slower side and produce smaller yields, though there is a much higher emphasis on the buds looking or smelling a certain way. American breeders especially go for sparkle and smell over other considerations. I've grown some outstanding American strains from seed, but that extra sparkle and the intense smells are not always accompanied by similar levels of potency. Something I enjoy about the more established European breeders is their seeds typically grow as described, have faster growth, produce bigger yields, and buds have comparable or better potency to American strains (though buds are rarely as glittery or strong-smelling).
7.) Sometimes Plants Want to Be Left Alone
Grow light tips to produce excellent vegetative growth:
With a heavily rootbound plant, you may need to transplant to a bigger pot to stop the symptoms. Just remember to avoid disturbing roots during transplant (try to keep roots in a solid bunch and put the rootball directly into a hole in the new medium) so you don't unintentionally stress the roots from being moved around too much.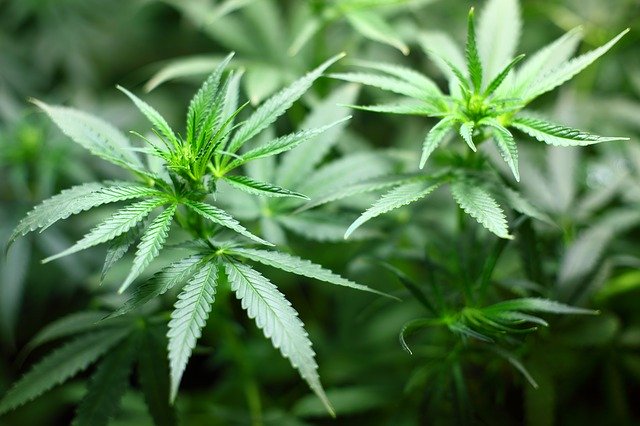 The quality of your plant depends on your knowledge of the cannabis growth stages and the lifecycle of your plants.
2. Seedling Stage
Cannabis Growth Timeline
4. Pre-flowering
These are unprecedented times and we are committed to protecting both our employees and our communities. Clean air has never been more important, and we're making sure our customers have everything they need. From those working from home who need high quality air filters, to the other essential businesses we supply products to, we're here for you.