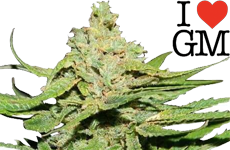 At first glance, you would mistake Cannatonic for a mind-blowing hybrid that's filled with a record-breaking THC level. The fat calyxes exude monumental amounts of trichomes, and the orange pistils jump out with its vibrant color.
• Shipping Worldwide
• Including Free Seeds
• Credit Cards & Bitcoin Accepted
When growing outdoors, it's best to plant Cannatonic seeds in May. As long as you plant your Cannatonic seeds after the final frost, your crop will be ready to harvest in October.
Strain Description and Properties
• 8% THC / >8% CBD
• Harvest: 8-10 Weeks
• Yield: 300-400g/㎡
The medical aspect of Cannatonic can't be denied.
Growing Cannatonic Seeds
• Shipping to US, EU, UK, AU, NZ
• Germination Guarantee
• Credit Cards & Bitcoin Accepted
Prices
• £7 Per Seed
• Bulk orders get discounted rate
Wow! This stuff is really powerful, literally knocks me off my feet each and every time I smoke it, which is a lot lol! I grew in my backyard, got a sizable yield and really enjoyed the dense bright green and orange trichomes. I smoke usually in the mornings to help me with pain and stress. The CBD content in this weed is actually really great, so definitely a great buy for med patients as well!
Description
Tamanna Gibson (verified owner) – September 27, 2021
Additional information
Brendan B. (verified owner) – December 23, 2018