What we know: There's a good link out there that discusses the effects as functional and mellow, good for day-time productivity.
At the hour mark I step outside. I don't feel the surroundings are enhanced in any way. My brain is too "up" and focused and can't really connect to the natural settings. The idea of going on a nice brisk walk is very appealing. Things start calming down and I'm not feeling tired on the way out.
First Dose: Small dose (.040g smoked in a glass pipe – about one big hit, held in for 5 seconds)
After taking the hit I immediately started playing some retro video games. About 5 minutes in, I feel my head getting a bit buzzy. The next time I look at the timer, 30 minutes have gone by. Ha, so far I know this is an excellent strain for getting lost in playing video games. Overall I'm enjoying this. My brain is nicely stimulated and I'm pretty alert and focused. The cerebral nature could be anxiety-provoking to some, but it has got a mellow edge. I also have some nice full-body awareness. At the 45 minute mark I'm on my feet taking care of some cleaning tasks. This is definitely a good "do-stuff" kind of strain where you want your brain engaged in something. I'm not getting a very social feeling either.
Final Thoughts: This was definitely a nice cerebral and uplifting experience that puts some pep in your step while taking the edge off a bit. I suggest having some activities planned to keep the mind occupied.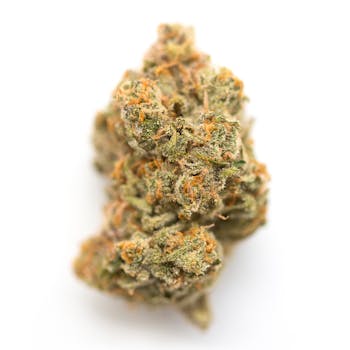 Chocolate Grape Diesel effects are mostly energizing.
Chocolate Grape Diesel is a hybrid marijuana strain. We're still learning about the flavors and effects of Chocolate Grape Diesel – if you've smoked, dabbed, or consumed this strain before, tell us about it by leaving a review.
Chocolate Grape Diesel potency is higher THC than average.