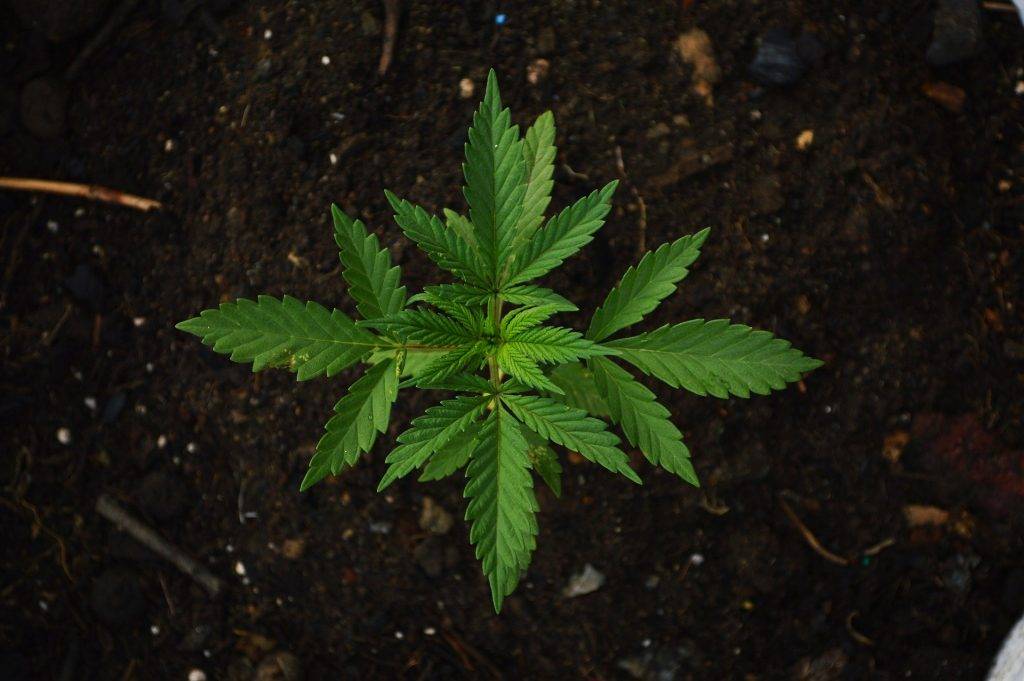 Once you've located the right area for your commercial grow op, it is now time to consider what grow medium you want to use. Dirt and manure have been a steadfast go-to for years, but with new grow op supplies on the market today, it is important to know the choices available to you. One popular brand among growers is organic soil. Containing live microfauna and microorganisms, organic soil has the extra power needed to break down nutrients. This eliminates the need for harmful growth additives and makes absorbing nutrients easier for the plant.
It is important to remember that the success of your marijuana grow operation hinges on the grow op supplies you use. Whether you're launching a residential or commercial grow op, you need to have ample space and resources.
How to Grow Cannabis Using Organic Soils and Nutrients
While it is possible to launch an outdoor grow operation, it may not be worth the headaches that come with managing it. Aside from legislative parameters outlined in Michigan marijuana laws, other factors can delay or prevent cultivation. Along with legislation, the Michigan Marijuana Regulatory Agency also needs to be considered.
Before we delve into the specifics of planning a grow operation, it is important to establish an understanding of what a growing op actually is. According to Google, a grow operation is an enterprise or facility engaged in the growing and selling of marijuana. Commonly referred to as grow op, grow space or grow room, these facilities can vary in size, requirements and production capacities.
How to Grow Cannabis: Recreational & Medical Marijuana Michigan Laws
Depending on the size of your commercial grow op, you may want to consider utilizing a ductless mini-split air conditioner. Their compactness is great for a smaller growing op, because the system can heat or cool individual rooms in an energy efficient manner. Other grow ups rely on entire HVAC systems to provide grow room ventilation. While there is nothing particularly wrong with this method, it is not the most practical when it comes to energy.
Why should inspectors care about grow operations?
high electricity bills. Energy auditors, many of whom are inspectors, may come across a house that uses far more energy than seems necessary. Inspectors may also be given utility bill information from energy auditors.
heat and humidity. Water that is fed to plants will transpire and evaporate from the containers into the surrounding air. Cannabis plants also require warmth. Excess water vapor and high temperatures can lead to the following defective conditions:

water damage. Water damage caused by grow operations will likely appear uniform throughout the room, unlike the generally localized damage caused by water leaks. Even normal house plants can create enough water vapor to damage shingles, and a large marijuana grow operation may cause a considerable amount of water damage.
large mold accumulations. Mold grows fast in humid environments. It can be a health concern, as well as a source of structural decay.
lack of snow on roof in winter due to high temperatures indoors because of the use of grow lights, etc.
unusually high amounts of steam coming from vents in winter.

A marijuana grow operation is the cultivation of marijuana, sometimes illegally, for the purpose of sale and distribution. Indoor grow operations can be found in places such as houses, apartments, commercial businesses and abandoned factories. There are thousands of illegal marijuana growers in the United States, but the problem is considerably more serious in Canada.

Common indications of marijuana grow operations:

According to Confluence Denver, producers who opt for an energy efficient greenhouse facility pay about half the costs of those who grow in a warehouse. The importance in selecting a functional, sustainable grow facility early in the life of your recreational or medical cannabis business is monumental. Recent investigations show a direct correlation between sustainable building and operations standard and profit margins on large-scale facilities, meaning larger producers and distributors may be in a more strategically beneficial market position should federal legalization occur.

As with any new venture, getting started in the cannabis industry requires one thing among all other aspects: ambition. If you're prepared to commit the majority of your time to the cannabis industry, you'll need to be well-versed in its history as well as current events, data, and the ever-changing political climate in order to be successful.

Already considered a success in achieving water-saving status in the UK brewing industry, some cannabis producers are investing in closed-circuit desalination (CCD), reverse osmosis water systems. At the same time as purifying incoming municipal water sources, these CCD systems can recover as much as 97% of wastewater, therefore reducing water demand and saving in disposal fees.

Indoor Growing Facilities

In a market with an estimated worth of $61 billion as of 2021—over $30 billion more than anticipated—security and compliance with state regulations is critical to success in the recreational cannabis world. Producers need to account for a highly-prized cash crop, but also the cash-only nature of the current, state-level restricted recreational cannabis industry. Because employees are also at risk, investigating comprehensive and sophisticated cannabis security solutions is highly recommended for growers of every size. Some security and compliance firms boast growth rates over 400% since legalization in Colorado and Washington.

Regular seeds are cheaper and more reliable than other types of seeds, but be aware that half of your crop will be male cannabis plants and will therefore not flower, requiring removal from your grow room before pollination.

What service does WeatherPort Shelter Systems provide?

That said, no forward-thinking cannabis entrepreneur should overlook energy-efficiency standards in initial constructions. An estimated 4% of Denver's annual energy usage went toward cannabis production facilities in 2020; projections for energy usage among states nearing legalization (including California, Nevada, and Maine) are unquestionably unsustainable.

In Washington State, outdoor cannabis production facilities must be established in an open expanse enclosed by a physical barrier or a sight obscure wall at least eight feet high. In Colorado, producers are prohibited from growing cannabis outside of a secured, enclosed location – including high fences and semi-permeable roofing.