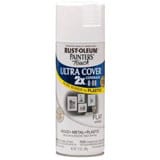 Flat white latex paint is a surprisingly cheap and easy wall material that has 85-95% light reflectivity. Yes, it's true, simply painting your walls can actually increase your yields! There are also many other materials with great reflectivity, and some of the professional options work even better than paint.
You will get the most from your indoor grow lights by reflecting light at your plants. Instead of letting the walls of the grow space absorb extra light from your grow light, you can use a reflective material to bounce it back towards your plants. This allows you to squeeze more yields out of the same grow light without having to change anything else about your environment.
Perfecting Your Growing Environment
Cannabis plants like temperatures in the 65-85°F (19-30°C) range and can start to run into problems when the plants are experiencing temperatures outside that range.
In addition to making sure there's air moving around in the grow space, it's also important to vent out heat from your grow lights, especially if it's getting too hot for your plants during lights-on. While many growers know they'll need ventilation with powerful HPS lights, it's important to note that ventilation can be just as crucial for LEDs, LECs and even fluorescent lights like CFLs or T5s if the total wattage gets high enough. For each light type, the higher the wattage, the more heat produced. If you notice the temperature is climbing above 85°F (30°C) on a regular basis, you should consider venting heat out of the grow area to keep the temperature under control. However, if the overall temperature of the entire grow room is too high, you may need to take more drastic actions such as getting an AC. Fans can move air around, but can't lower the total amount of heat in a room.
Unless it's very high or low, humidity usually won't cause any major problems with your cannabis grow. However, there are a few tricks with humidity to get faster growth and more resin production on your buds.
However, it's also possible to give your cannabis plants too much light, especially with big grow lights, so it's important to keep grow lights the right distance away.
Making sure your plants always have a gentle breeze and plenty of fresh air helps them grow faster. Good air circulation also helps prevent problems with white powdery mildew, bud rot, and common cannabis pests like fungus gnats or spider mites.
Consider a grow tent if you want a pre-made perfect growing environment for your marijuana plants!
As your indoor weed plants grow, they'll need less attention, but you'll still need to check up on them every 2-3 days.
Light emitting diode (LED) technology has been around for a while, and they are getting more efficient all the time. The main drawback to LED grow lights is their cost: well-designed fixtures can cost 10 times what a comparable HID setup would.
Proper air circulation will help maintain temperature and humidity, and also bring down odor. Ideally, air needs to move through a garden every few minutes, and you should create a vent to the outside. Oscillating fans, and intake and exhaust fans can move air through your garden quickly, taking odors out with them.
Ceramic pots
Although it's more resource-intensive than growing outdoors and you will likely have to spend more money on utilities to power equipment, you can control every aspect of your grow environment and what you put in your plant, allowing you to dial in your setup to grow some primo weed.
HID (high-intensity discharge) lights are the industry standard, widely used for their combination of output, efficiency, and value. They cost a bit more than incandescent or fluorescent fixtures, but produce far more light per unit of electricity used. Conversely, they are not as efficient as LED lighting, but they cost much less.
The first step in odor control is making sure temperature and humidity are under control in your grow space—high temperature and humidity will perpetuate odors.
Fluorescent grow lights
Terra cotta pots offer a unique set of benefits to growers in hot climates.
For small spaces or tents, clip-on fans can be attached to structures like walls, corners, or support beams. For larger grow rooms, use medium-sized oscillating fans or big floor models.