Phenotypes: There are five main phenotypes. All have very different smells ranging from fruit smoothie to a lemon musk with a hint of funk.
Do you know something more about SubCools Conspiracy Kush? Please help to make this database better and upload/connect your information here!
Conspiracy Kush Gallery
Our strain reviews are multilingual, searchable and can be very detailed – including data about the grow, aroma, effects and taste! Please upload your Conspiracy Kush Review here to help the other seedfinder users!
Pictures
You have experience with the medical qualities of Conspiracy Kush? Sharing your information here maybe can help other people!
Conspiracy Kush
Conspiracy Kush Obama Kush x Space Queen Most all phenotypes will have a middle of the road growth structure when it comes to height. When it comes to bud structure, you will be impressed to say the least. This strain contains heavy, dense, frosty white flowers, backed with tons of color variations, containing deep purples to light pinks, making great bag appeal. The high on this medicine is a very strong euphoric head high that comes on fast and will hang around for a few hours, becoming more mellow as time goes on. It's a high that is great before bed or for clearing the mind. Lastly, flavors and aromas vary depending on the phenotype, but all will have a fruity, almost citrus funk, grabbing characteristics from all parents around the board. Conspiracy Kush is a hybrid that is an excellent choice for growers who are looking for an indica dominant plant.
Conspiracy Kush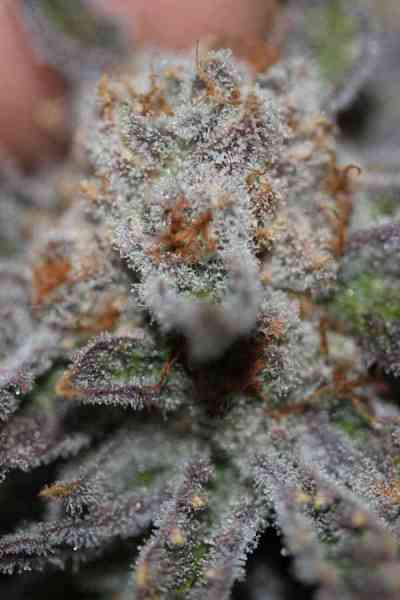 Conspiracy Kush strain
Conspiracy Kush Seed > TGA Subcool Seeds
Item currently not available. Please let me know when the product is available again:
Regular Marijuana Seeds | Indica | THC content >20% | Average yield
Characteristics