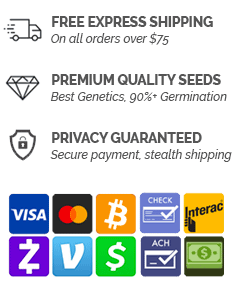 With a sweet berry aroma redolent of its Blueberry parent, Blue Dream delivers swift symptom relief without heavy sedative effects. This makes Blue Dream a popular daytime medicine for patients treating pain, depression, nausea, and other ailments requiring a high THC strain. The plethora of positive Blue Dream effects is endless. Users who suffer from anxiety disorders are not recommended to use this strain as it tends to get ahead of you quickly and could agitate pre-existing conditions. However, because it is super potent it does have extremely beneficial elements for patients who suffer from chronic fatigue, depression, and lack of appetite.
Crossing a Blueberry indica with the sativa Haze, Blue Dream balances total-body relaxation with gentle mid stimulation. Some Blue Dream phenotypes express a more indica-like look and feel, but the sativa-leaning variety remains most wide spread.
Blue Dream (or AKA Azure Haze, depending on who you ask), is a sativa-dominant hybrid originating in California, that has achieved legendary status among West Coast strains. Don't let the name trick you into thinking this is a lazy, couch locked type of high. Take this one to task and get through all your artist's block and creative projects, or if you are just in it for the mood boost, enjoy as your worries melt away.
The nugs are long and and dense, with deep blue hues and amber hairs, plus an abundance of milky white trichomes. Under the right conditions, her fan leaves will turn a lovely shade of dark purple towards the end of flowering. This tends to happen more when grown outdoors, and the temperatures start to drop in the fall.
Blue Dream Effects
Novice and veteran smokers alike enjoy the level effects of Blue Dream marijuana strain. Blue Dream's high begins with a cerebral rush which takes you gently into a calm euphoria. Enjoy this through any jam-packed schedule as it brings with it motivation and heightened focus. As the high builds you fall into an ultra-relaxed state, leaving you feeling hazy and totally calm. This numbing sensation will find you pain-free and ready for any task. Users describe the Blue Dream high as having an immediate onset of an uplifting cerebral head high. It leaves you completely motivated and focused with waves of creative energy that hit quickly and hard. This is accompanied by a mellow relaxing body high that leaves you warmed, numb, and completely pain free.
It first made a name for itself in the medical community, however, no one knew who made it. Most people think it was bred in Santa Cruz, CA. Eventually, the strain caught the attention of legendary breeder DJ Short, who then worked hard to give us the version we have today.
Blue Dream strain is a sativa-dominant hybrid from California, that has achieved legendary status among West Coast cannabis strains. With a sweet berry aroma redolent of its Blueberry parent, Blue Dream delivers swift symptom relief without the heavy sedative effects.
Blue Dream Genetics
With it is a stimulant at its core, it will undoubtedly lift your mood and get the body moving. It is also recommended for mild cases of muscle spasms and pains caused by injury or illness. Blue Dream is said to be an ideal strain for treating patients suffering from conditions such as chronic stress, chronic pain due to injury or illness, mild to moderate cases of depression, and sleep disorders, including insomnia.
The delicious flavors of blueberry and sugar are long lasting and stay in the air and on your tongue long after the smoke has gone. Blue Dream is a rich and rewarding strain that delivers stellar flavor and buzzy cerebral high.
Join us as we dive into the world of Blue Dream seeds and learn why this sativa-dominant hybrid enjoys the reputation as one of the best cannabis strains in the world.
Background
If grown indoors, then your Blue Dream seeds should enjoy a temperature range of 65 – 85°F. Yet, Blue Dream seeds are hardy, and you can dip above or below this temperature range without issues.
Height:
• 15-18% THC
• Harvest: 10-12 Weeks
• Yield: 400-500g/㎡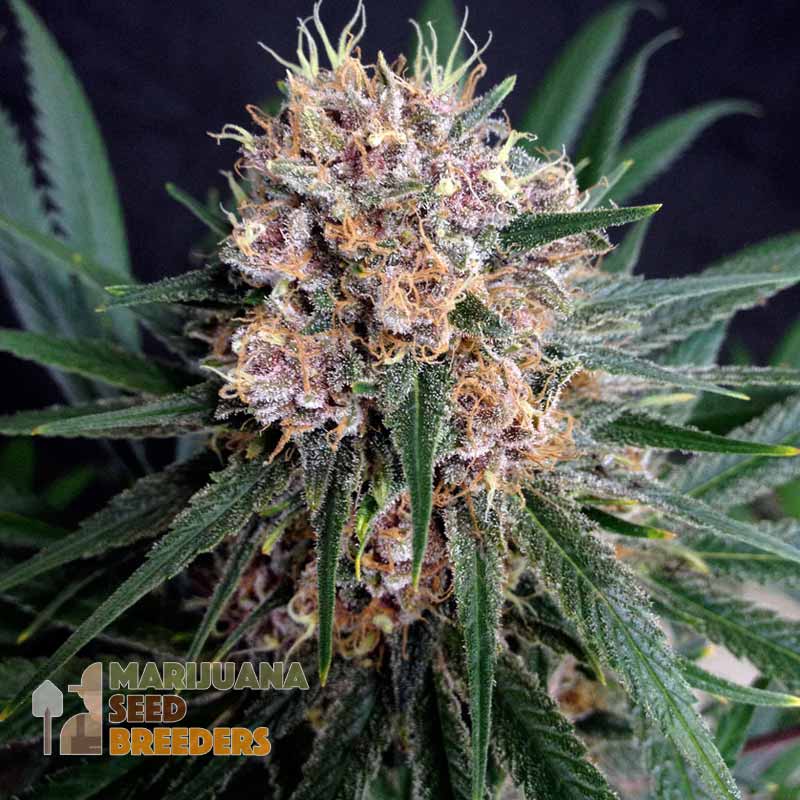 If you're looking to toss your prescription painkillers, Blue Dream may be your answer to your prayers. The perfect balance between Sativa and Indica eases you gently into a calm euphoria.
Our Blue Dream seeds grow best if you grow them in potting soil with a bit of the root enhancer mycorrhiza. This weed strain can handle a lot of nutrients and will amaze you with her colors and high yield. This strain can be grown indoors and outdoors. The plants will flower for 7 to 9 weeks, which means you can start harvesting in September.
All this and more makes Blue Dream the perfect all-round medical strain as well as a popular daytime leisure smoke.
After five years of selecting the best phenotypes in the best setups, we have found a beautiful F4 selection mother white all the correct specifications that we are looking for in this strain / High harvest / colorful buds / 23% THC / stress-resistant and bud rot-resistant we pollinated with our F3 selection Male.
Growing your Blue Dream seeds indoors and outdoors
Blue Dream can grow quite tall when grown outside. It can reach a height of 300 cm / 118 inch. When grown outdoors in a sunny spot, it will have a yield up to 800 Gr. 28 Oz. dry weight per m2 / 11ft2. When grown indoors, the yield will be about 550 Gr. / 21 Oz. dry weight perm2 / 11ft2. The plants then can reach a height of 160 cm / 63 inch.
The preferred way Creator uses to make his seeds is on soil with the use of endo-mycorrhiza. He supplies the soil with these beneficial soil bacteria and the right nutrients but makes sure that there is little to no Phosphor present in the soil. This way the mycorrhiza system can grow to its max potential in the potting soil.
MarijuanaSeedBreeders.com only offers high-quality Blue Dream seeds. If you buy five seeds, you will get five plants. Of course, we trust you to create the best atmosphere for growing your Blue Dream strain. We also sell high-quality fertilizer and other products which help you to grow your own Blue Dream cannabis.
Blue Dream seeds
Providing both a body and head high, Blue Dream is favorable where stress, insomnia, and pain are concerned. Depressive symptoms are often significantly reduced, and muscle pain and back discomfort are said to subside too.
Blue Dream is a fast-growing and early flowering cross between Blueberry Sativa and New York City Diesel. Aside from the divine taste of fresh blueberries and sweet diesel, Blue Dream delivers swift symptom relief without heavy sedative effects.