Here you can find all info about Destroyer from Cannabiogen. If you are searching for information about Destroyer from Cannabiogen, check out our Basic Infos, Gallery, Degustation, Strain Reviews, Direct Comparisons, Shop-Finder and Price Comparison, Lineage / Genealogy, Hybrids / Crossbreeds or User Comments for this cannabis variety here at this page and follow the links to get even more information – or list all Destroyer Strains (6) to find a different version. If you have any personal experiences with growing or consuming this cannabis variety, please use the upload links to add them to the database!
Basic / Breeders Info
Destroyer is a sativa variety from Cannabiogen and can be cultivated indoors (where the plants will need a flowering time of ±68 days ) and outdoors . Cannabiogens Destroyer is a THC dominant variety and is/was also available as feminized seeds.
Cannabiogens Destroyer Description
Indoors: 60-75 days
Outdoors: early November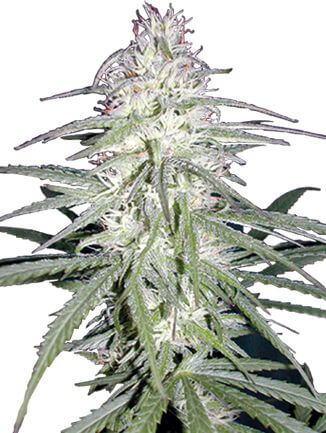 The result is a powerful and exotic cultivar that carries the best qualities of some of the very finest sativas in the world, with a predominantly Thai influence.
It's tropical heritage means Destroyer needs higher levels of light exposure than most other varieties, requiring optimal growing conditions indoors and a spot in full sun outdoors.
Destroyer from Cannabiogen is a 100% sativa cannabis hybrid bringing together the wild and undomesticated tropical landrace Meao Thai and a very stable and early Mexican/Colombian variety.
Cannabiogen's breeders have worked for 7 years perfecting this hybrid, a process that involved inbreeding for several generations, backcrossing and introducing a more stable, productive and early flowering sativa in an attempt to stabilise and tame the Thai mother.
Destroyer produces large colas with floral aromas and hints of lavender. The buds are covered by an astounding quantity of resin glands with an uplifting, intensely psychoactive, clear and cerebral effect.