All of the hardware used for each project can be ordered online or bought at a local hardware store or grow shop.
Who should use this build?
Total cost: $117-147
Build notes:
With the tent height maxing out at 48", plants grown in this space should not exceed 24" in height and we recommend using dwarf, indica, and auto-flowering varieties for best results.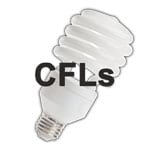 Example of a Space Bucket in Action
Maintenance: up to 1-2 hours/week – water plants, adjust lights, mix nutrients, etc. It's generally recommended to check plants once/day to make sure fans are running and to gauge the heat.
Total care explained step-by-step… indoors… outdoors…
Learn exactly what you need to buy in order to start growing cannabis indoors out of a cupboard, closet or spare room. Get your supplies and start growing today!

DIY HYDROPONICS:
Johnny Green, the author of this book, is an excellent enthusiast of marijuana cultivation and hydroponic cultivation, with 20 years of experience in this area. He has also helped many people with methods of growing excellent marijuana plants both indoors and outdoors to grow better quality marijuana.
Marijuana is just like any other plant-it craves light, water, nutrients, and human attention. The effort, determination and love needed to grow marijuana are presented in detail.
The 3 best systems for cannabis cultivation will be outlined in detail so you can start creating your own system from scratch straightaway. DIY systems are a rewarding, cost-effective approach to the creation of the biggest most resinous, and potent buds
Use the most efficient technology to grow cannabis and save time, labor, and energy.
GROWING MARIJUANA FOR BEGINNERS BIBLE:
Here is just a tiny fraction of what you will learn:
With over 300 pages and over 100 illustrations provided in this book, you'll be able to create your marijuana and hydroponics systems based on your budget, time and available space from scratch.