But around the world, tonnes of cannabis can be found growing without any human intervention.
Article content
A 1972 map showing known locations of wild cannabis in Canada. Photo by National Research Council Press
Article content
Wild cannabis is usually referred to in the U.S. Midwest as "ditch weed." Much like its feral cousin in Asia, however, ditch weed usually contains too little THC to get high – although it can be crossbred with peppier domestic strains in order to yield more resilient marijuana.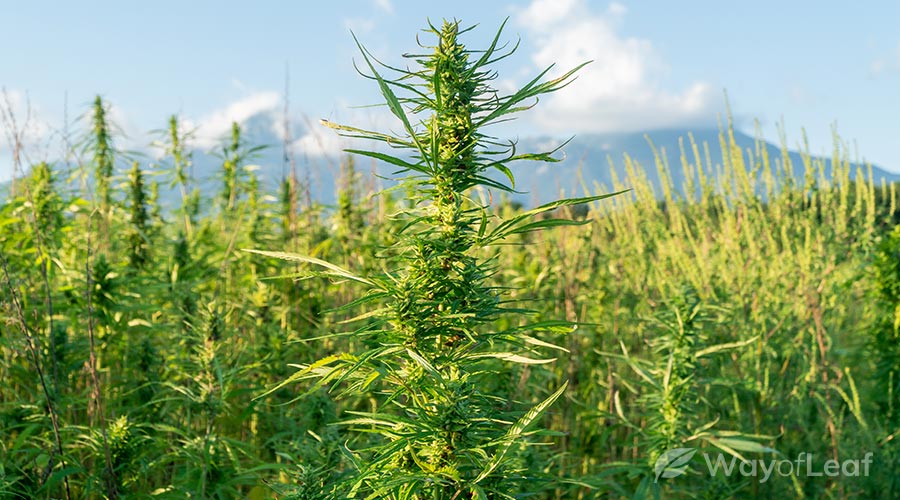 Take a trip along the roads of Nebraska, Kansas, and Iowa, in particular, and you will see miles of cannabis growing naturally. In the likely event that you find some, your first thought is probably to fill up your car with the stuff! Think about it; you could easily bring thousands of dollars' worth of it home.
There is also a possibility that you find ruderalis weed. It usually grows in Russia or Mongolia. However, cannabis lovers have certainly planted some ruderalis seeds in the wild. It is an exceptionally tough plant, more than capable of coping with inclement weather. It has a low level of THC but should provide a better high than the ditch weed you find. Ruderalis plants grow short and sturdy, so you will notice the difference between it and tall ditch weed.
What About Wild Marijuana in America?
Picture the scene. You are wandering down a highway when, suddenly, you see a group of plants that appear different to the rest. Your brain is telling you one thing, but you refuse to believe it is your lucky day. A sudden breeze arrives, causing these plants to sway majestically. You edge ever closer, the level of anticipation growing. YES! You have stumbled upon cannabis growing naturally in the wild. Time to light up! Or is it?
If you have a car and time to kill, locating feral cannabis doesn't take a great deal of detective work. Travel to the states we mentioned above, and cruise the roads for a while. Soon enough, you will find what you're looking for. It isn't unusual for ditch weed to reach a height of nine feet, so it will easily stand out!
How to Find Marijuana Growing Naturally
Anti-marijuana campaigners will wince when they hear how widely weed grows around the world. It is illegal in the mountain nation of Bhutan, yet thrives on rooftops! In countries such as Jamaica and Mexico, the heat and humidity mean fields of cannabis are in an enormous number of places. You can find feral marijuana in dozens of countries around the world.