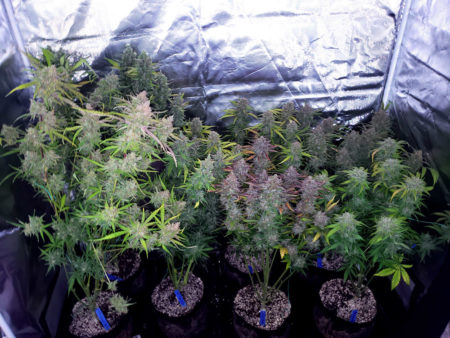 The cannabis buds we know and love have a noticeable smell. They stink. I love the smell, some people hate it, and every strain is different.
The answer is that each individual strain and plant is different. But here's what to keep in mind:
But when growing weed, do the plants start smelling? And how much?
The latest Independent Drug Monitoring Unit report suggests there are now as many as half a million people growing cannabis in the UK, which equates to roughly one on every street. So how can you spot the cannabis farm next door to you?
Heat Those lights also give off a lot of heat, so the old theory was that the house growing cannabis in the loft would be the one with no snow on the roof in winter. But nowadays growers use internal tents, that isolate a lot of the heat. This makes farms harder for police to spot using their infra-red cameras.
Light Growers can't get away from the fact that internal farming requires a lot of it: 2,000 watts running 12 hours a day in a small bedroom looks a lot like the sun, so look out for windows that are constantly blacked out to cover that up. Cannabis farms in spare rooms will have the tell-tale sign of curtains that never open.