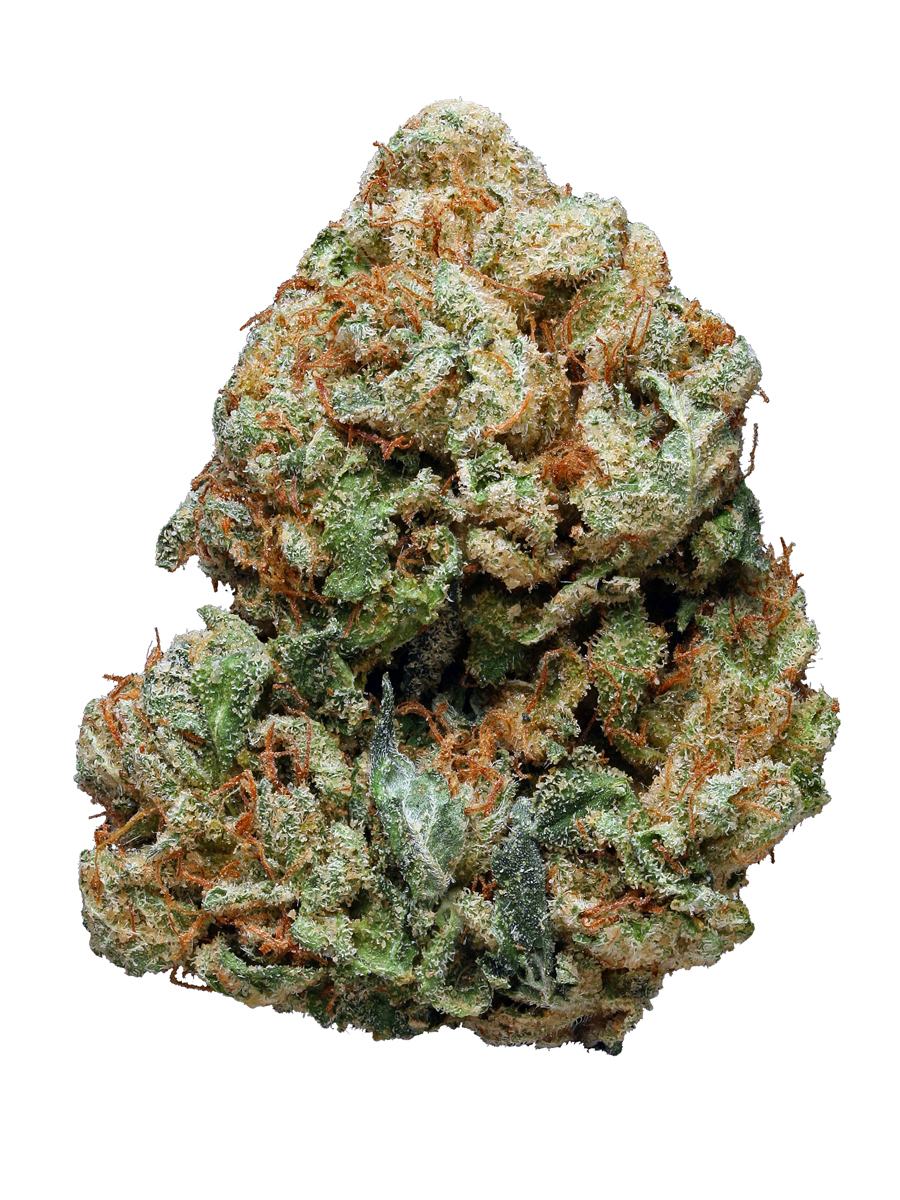 THC levels of Earth OG have been known to average between 20-22%. Its high will cause the consumerto become introspective and creative, provoking deep thoughts great to share in social settings. EarthOG increases energy and uplifts the spirits, creating lots of cerebral activity. Many reviewers enjoy thisstrain after having a stressful or depressing day, also enjoying the relaxing effects it has on the body thatspread from head to toe after the initial sativa effects begin to wind down.
Earth OG, an indica-dominant hybrid cannabis strain, derives its name from the spicy, earthy scent and flavor it produces with undertones of citrus/lemon. Its harvest-ready buds are small and fluffy, popcorn- corn shaped, minty green, and speckled with long fiery orange pistils.
Expect to have dry eyes after consuming Earth OG. Some have mentioned slight dizziness occurs whentoo much is consumed at once, along with dry mouth or slight paranoia.
Earth OG is a mostly indica variety from Apothecary Genetics and can be cultivated indoors (where the plants will need a flowering time of ±63 days ) and outdoors . Apothecary Genetics' Earth OG is a THC dominant variety and is/was never available as feminized seeds.
Here you can find all info about Earth OG from Apothecary Genetics. If you are searching for information about Earth OG from Apothecary Genetics, check out our Basic Infos, Shop-Finder and Price Comparison, Lineage / Genealogy or Hybrids / Crossbreeds for this cannabis variety here at this page and follow the links to get even more information – or list all Earth OG Strains (±2) to find a different version. If you have any personal experiences with growing or consuming this cannabis variety, please use the upload links to add them to the database!
Genetics: OG MALE X EARTH
Effect: Very upbeat and a happy feeling taste
Taste: Very earthy like an organic salad
Flowering Indoor: 9 weeks with a yield of 200-350 grams/sqm
Flowering Outdoor: Ready first of October
Basic / Breeders Info
Earth OG from Apothecary Genetics is available only as regular seeds. Feminized seeds are not available at the moment. In 2 seedbanks, we found 2 offers between EUR 44.80 for 10 regular seeds and EUR 80.00 for 10 regular seeds. If you are looking to buy Earth OG Cannabis Seeds from Apothecary Genetics somewhere – have a look to our Earth OG Price Comparison page with all current offers from all the connected seedbanks and shops – or visit one of the following tested, trustworthy and recommended seed-shops directly to check out their current Earth OG offers: Oaseeds and Cannapot Hanfshop.
Where to buy Earth OG cannabis seeds?