With the help of the magnesium in cannabis seeds, testosterone is released from the binding protein SHBG and becomes bioavailable to the body. It increases the level of testosterone in the blood and promotes muscle growth.
Cannabis seeds contain special fats that increase brain performance and proteins that stimulate cell activity. Both serve as a good source of energy for the body and reduce the need for other stimulants, such as coffee, sugar, chocolate, energy drinks or other sugary drinks.
Cannabis seeds provide more energy if 4 tablespoons of raw hemp seeds are eaten with fresh fruit in the morning, productivity and the ability to concentrate increase.
Cannabis seed effects
Cannabis seeds' special features
5. Cannabis seeds help you lose weight
The body also uses the omega 6 fatty acids as a building block for anti-inflammatory hormones and supports the healing process of eczema, asthma, acne, allergies, fibromyalgia and rheumatoid arthritis. Omega-3 and -6 fatty acids also make it easier to burn fat, lower the bad cholesterol level and ensure shiny hair, beautiful skin and healthy nails.
In contrast to some whey or protein shakes, the protein in the hemp seeds is easily digestible for most. Whey and various protein shake often lead to air pockets and gas in the intestines.
Moreover, cannabis seeds have a lot of arginine – an amino acid which is responsible for boosting nitric oxide in the blood. This helps the blood vessels relax and dilate, which in turn, reduces heart attack risk, lowers blood pressure, and improves overall cardiovascular function. Hemp seeds, in fact, have been recommended by many nutritionists to help patients recover faster following a heart attack.
Marijuana seeds can also help excrete toxins out of the body faster while also improving the immune system. As far as we know, there have been no side effects of consuming raw cannabis seeds, and to quickly reiterate: there's no high to be found, sorry!
But there is a silver lining and a big, glaring one at that: consuming marijuana seeds offers a host of health and nutritional benefits, namely their protein and omega fatty acid content. In fact, this nutrition is second to none when it comes to plant-derived foods.
Heart Health Booster
Obese people can benefit from consuming seeds because they contain lots of vitamins, including Vitamin E, and essential minerals such as magnesium, potassium, iron, zinc and calcium – nutrients that can help overweight people stay fuller and feel more satiated around the clock.
But – they can be a lot more enjoyable and satisfying to eat when you get creative and have them in a meal, as opposed to just having them straight up, plain and raw.
Why Would Anyone Eat Marijuana Seeds if They Don't Get You High?
Right – so the short answer is no – because weed seeds do not contain any THC (main psychoactive compound) or CBD.
So, we've established one thing early on: there's no high to be found by eating marijuana seeds because that's what they are: plain ol' seeds. As you may or may not know, cannabis seeds do not contain any of chemical compounds that get you high, so we can put that topic to rest.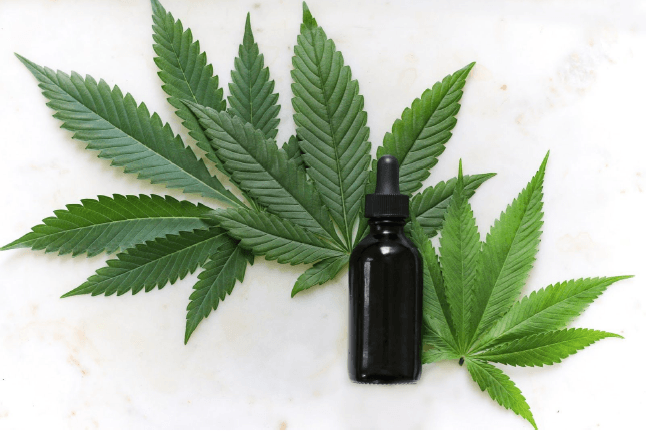 Your body needs this diet full of healthy fats, vitamins and plant-based products. The heart of the cannabis seeds is full of them! You can take it out of your pocket and just nibble on it. Include them in your daily diet and experience the incredible benefits.
People suffering from inflammation in their muscles and joints can find relief by consuming these seeds as they are full of healthy fats. They provide stamina and energy to get you through the day.
Many brands now offer hemp protein powder, which consists of powdered seeds. It can be a little expensive, but it is becoming increasingly popular worldwide.
Although most people do not consume raw cannabis daily, it is well known that eating raw cannabis is of great benefit to the human body. Goods that contain a lot of activated THC once the plants are grown are also beneficial for you, but if you eat them every day, you may have problems with your digestion. It is better to choose cannabis seeds.
Over time, more and more people realize the benefits of cannabis. Not only the raw cannabis leaves but also their seeds and hulled hemp are gaining popularity. There are a lot of benefits that these nut-tasting seeds have to offer.
According to the United Nations report, the cannabis seed market has grown enormously with a current offering of more than 200 cannabis seed brands on the Internet. In fact, this market is one of the fastest-growing online industries.
Instead of making drastic changes in your life, bring in cannabis seeds or peeled hemp. It is easier to achieve a healthy diet. Enjoy cannabis seeds at the beginning of your day and offer your body its numerous benefits. Use it daily and notice the great results on your body.
Cannabis seeds contain a lot of protein .
A diet high in omega fatty acids that cannabis seeds offer you will improve your blood pressure and cardiovascular functions. According to a study, this could help protect your brain from dementia, Alzheimer's disease, and other mental illnesses, but also combat possible drug addiction.
The omega-3 fatty acids that the seeds contain can strengthen your brain and heart and improve other vital functions of your body. Although these acids are present in the cannabis seeds, they are best found in the oil and heart. Cold-pressed oil is ideal as it is of the best possible quality if you prefer to use hemp seed oil in the place of the physical heart.