Height: 120-140 cm
Yield: 300-350 p.s.m.
Flowering Time: 63-70 days
Electric Lemon G from TH Seeds is available only as regular seeds. Feminized seeds are not available at the moment. In 4 seedbanks, we found 6 offers between EUR 38.25 for 5 regular seeds and EUR 80.00 for 10 regular seeds. If you are looking to buy Electric Lemon G Cannabis Seeds from TH Seeds somewhere – have a look to our Electric Lemon G Price Comparison page with all current offers from all the connected seedbanks and shops – or visit one of the following tested, trustworthy and recommended seed-shops directly to check out their current Electric Lemon G offers: Oaseeds, Seedsman, Herbies Head Shop and Linda Seeds | Linda Semilla.
We crossed this elite cutting with a very special NL-5 male to bring down the flowering time and boost the already large yields of the Lemon G. TSK kicked it up a notch by electrically stimulating the seed-producing plants. This technique increased the amount of the females to males naturally as well as improved germination rates.
Here you can find all info about Electric Lemon G from TH Seeds. If you are searching for information about Electric Lemon G from TH Seeds, check out our Basic Infos, Awards, Shop-Finder and Price Comparison, Lineage / Genealogy or Hybrids / Crossbreeds for this cannabis variety here at this page and follow the links to get even more information. If you have any personal experiences with growing or consuming this cannabis variety, please use the upload links to add them to the database!
Where to buy Electric Lemon G cannabis seeds?
Electric Lemon G is a discontinued mostly sativa variety from TH Seeds and can be cultivated indoors (where the plants will need a flowering time of ±67 days ) and outdoors . TH Seeds' Electric Lemon G is a THC dominant variety and is/was never available as feminized seeds.
Expect a few different phenos from the seeds.
The flavor of this plant is incredible! It tastes like astringent lemons all the way to the last hit, leaving a strong, earthy citrus taste clinging to your taste buds. The buzz is very uplifting with an almost anti-depressant quality making it a great daytime smoke. This is definitely not a couch-lock herb!
TH Seeds' Electric Lemon G Description
Electric Lemon G is a clone-only cut that originates from Ohio. It consists of an unknown lemony sativa male crossed with the Original G-13 female (government bred, TSK acquired). Reeking of lemons and what can only be described as "gravy", this hardy plant grows large with long, heavy, sexy sativa buds.
TH Seeds' Electric Lemon G is a cupwinning variety and won the 2nd Place at the High Times Cannabis Cup 2011 in the category Sativa, submitted by THSeeds!

Read the Electric Lemon G seed specifications in the table below. The values may vary between the different seedbanks where you can buy Electric Lemon G seeds.
Electric Lemon G specifications
Electric Lemon G
Where to buy Electric Lemon G seeds
Elmo from Brazil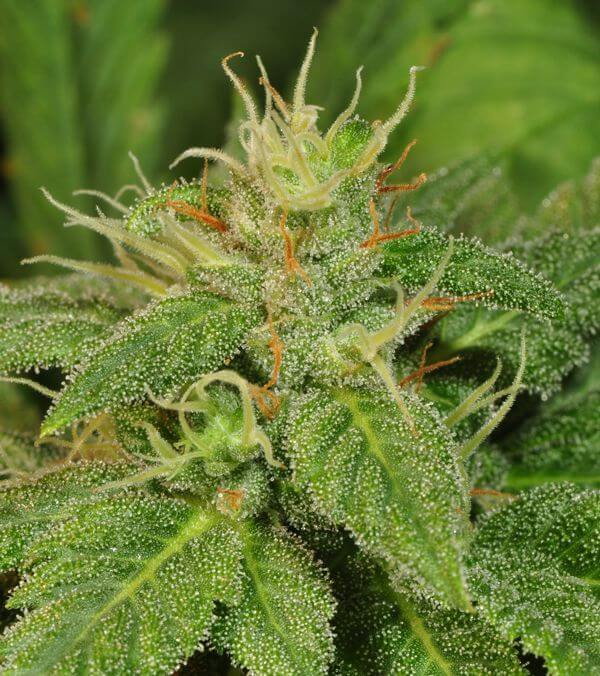 Now you can purchase in Alchimia the regular cannabis seeds of the Electric Lemon G strain from TH Seeds, a cross between G13 and Lemon G developed to offer an euphoric and stimulant effect along with a short flowering period.
Thus, we are talking about a plant that develops medium internodal distances and flexible branches with Sativa structure.
The side branches develop lots of buds in every shoot, giving it a wild look. It is ripe after 65-70 days of flowering, yielding 350gr/m2 of medium sized, very resinous buds. The strong smell is especially remarkable, permeating everything with a smell reminiscent of fresh lemon syrup.