Please Note: This content is for informational and educational use only. The Attitude Seed bank sells all seeds strictly for souvenir purposes or for storage and preservation of genetics in case the laws may change. We do not condone or encourage the germination of cannabis seeds and we will refuse a sale to anyone who leads us to believe they intend to use our products in an unlawful way.
WARNING: IT IS A CRIMINAL OFFENCE TO GERMINATE CANNABIS SEEDS IN THE UK AND MANY OTHER COUNTRIES.
Phone Us: (01473) 724698
Sign up for the newsletter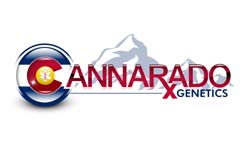 Fresh Biscotti regular cannabis seeds from Cannarado Genetics is an all-new cannabis strain that is part of a launch of new seeds from this outstanding Colorado-based breeder, all of which are based around the special genetics of Biscotti Sundae.
Fresh Biscotti is derived from a selected cross of Fresh Water Taffy x Biscotti Sundae to produce a staggeringly powerful hybrid with some very desirable traits.
Growers operating in legal areas can look forward to stable, uniform plants with abundant branching and structure. Resin production is way above average, giving Fresh Biscotti a crystalline coating of sticky trichomes as she finishes her bloom phase.
Flavours and aromas are sweet, creamy and indulgent with pronounced sugary almonds lingering on the palate. This high-yielding hybrid has an average flowering time of between 8-11 weeks and is available now from PureSativa in packs of 10+ regular cannabis seeds.