Here you can find all info about Gelato from Seed Junky Genetics. If you are searching for information about Gelato from Seed Junky Genetics, check out our Basic Infos, Awards, Lineage / Genealogy or Hybrids / Crossbreeds for this cannabis variety here at this page and follow the links to get even more information – or list all Gelato Strains (125) to find a different version. If you have any personal experiences with growing or consuming this cannabis variety, please use the upload links to add them to the database!
Basic / Breeders Info
Mostly Indica
Yield: Large
Flowering Time: 9-10 Weeks
Plant Height: Medium-Tall
Seed Junkys Gelato Description
Gelato is a mostly indica variety from Seed Junky and can be cultivated indoors (where the plants will need a flowering time of ±67 days ) and outdoors . Seed Junkys Gelato is a THC dominant variety and is/was never available as feminized seeds.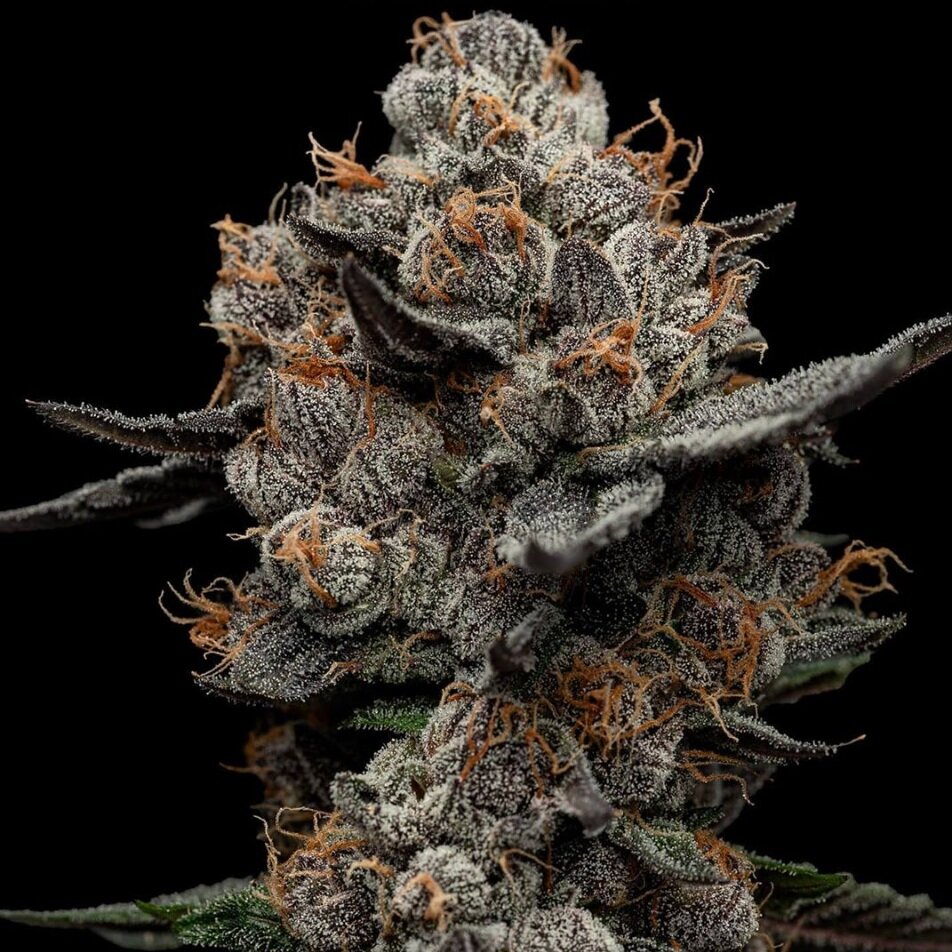 Taking cues from the frozen dessert it's named after, Mochi is a creamy treat with fruity flavors and a fun high. Good for getting the creative juices flowing without clobbering the mind, this Indica-leaning smoke from the Girl Scout Cookie family is a great way to start the day and still function. Like chewing on a green mochi ball, there's complexity with sweet, tangy notes evolving into an earthy, minty punch. Delivering a heavy high with an uplifting balance, a lot of musicians and artists gravitate to this strong, soothing strain.
MOCHI GELATO 47
Mr. Sherbinskis FIRST breeding project. Created in a 4'x6' room in Sherb's garage by administering Male Burmese pollen to Sherb's famous OG cut. The strong citrus taste, which reminds some of grapefruit, delivers a light herbal finish. This hybrid will give both a strong head and body high while keeping you relaxed, boosting your mood, and helping put you to sleep.
SUNSET SHERBERT
This indica-dominant strain is a mashup of of Sunset Sherbert (Girl Scout Cookies and Pink Panties) and Thin Mint Cookies (F1and OG Kush), offering a thick, rich, heavy smoke. It's like a diving into a big bowl of gelato. With a hint of sweetness up front and heady earth tones on the backend, Bacio has a bold, full-bodied mouthfeel with latent tingly effects. With a higher THC than other Gelato strains, this one is good for higher-tolerance smokers and is a great nighttime smoke to let the day melt away, or something to chase away the blues during the day.
As a more Indica structured plant, some light defoliation could be recommended to help growth in the lower sections of the plant. A carbon filter is highly recommended, as she's one of our smellier strains. Growers should also look to harvest around week 9 once they start to see the pistils turn slightly amber/orange. Her abundance in resin makes her a great choice for making oils or extractions. The flushing process should start approximately 10 days before the end of the cycle.
Frosty, orange pistil covered buds. Boasting a vibrant green color, with orangey golden frosty hairs, these buds will stick to your fingers with even just the lightest touch.
A rich green plant, that's crystal-covered leaves will sparkle under the sun or grow lights. A more Indica-like structure, quite stocky and with lots of compact buds. As it approaches the end of its cycle you'll see it cover itself in orange pistils.
An uplifting high, giggly and energetic. Great for the creative minds looking to overcome writer's block. If you're new to smoking you may want to be careful, having a crazy 26% THC this strain will be very potent and can leave some couch-locked, smoke lightly, enjoy the creamy tastes and let the creativity flow within you.
Grow Tips
A blend of earthy overtones subdued by sweet cookie flavorings and zesty citrus touches makes the smoke sweet and smooth, hinting at undertones of Ice cream.
Smoke Report