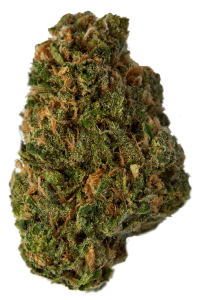 • Shipping to US, EU, UK, AU, NZ
• Germination Guarantee
• Credit Cards & Bitcoin Accepted
Grow Difficulty:
Prices
• 5 Seeds – $65
• 10 Seeds – $120
• 25 Seeds – $240
Optimal Growing Conditions and Climate:
Harvest time — the moment where all of your hard work comes to fruition.
Enjoy the sweet, earthy flavor of this uplifting strain and find out why everyone's talking about Green Crack marijuana seeds! At 18% THC, this moderate strain delivers energy and focus, while also fighting off fatigue and depression.
Description
Believed to be born of Skunk #1 and Afghani indica, Green Crack is an ideal strain for the beginner gardener, though these feminized seeds will need to have attention paid closely to them in order to switch from the vegetative stage to flowering. At 18% THC, however, the extra tender loving care is well worth it.
Labelled as sweet and earthy, with a strong citrus note, Green Crack is what you'd consider a daytime strain, its happy high a by-product of its sativa genetics and great for treating stress and depression, while also providing the kind of energy to help combat fatigue.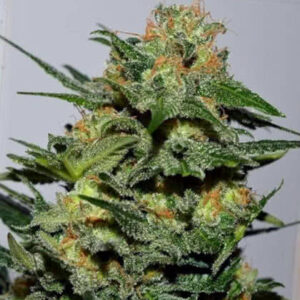 Green Crack's origins are disputed. It is generally believed to have been created in Athens, Georgia, resulting from crossing a 1989 SSSC Skunk #1 to an isolated Afghani cutting. Other sources claim Green Crack was developed in 1990 by the breeder Cecil C. from Athens, Ohio, using exclusively 1989 SSSC Skunk #1 genetics. Regardless of which story is true, the strain represents an old Skunk variety in its finest. Initially referred to as Cush, Snoop Dogg called it Green Crack, and the name stuck. To this day, it remains one of the most popular marijuana strains sold in the US.
Buy the best Green Crack feminized seeds to grow for heavy harvests of potent, energetic weed. Guaranteed fast shipping to all 50 states of the US. We have sourced the best Green Crack seeds for sale from our trusted marijuana seedbanks—ILGM, MSNL, Seedsman, and Crop King.
Green Crack is a best-selling sativa dominant hybrid named for the extremely strong, energetic high its buds induce. Green Crack marijuana is super sticky and coated in glistening trichomes. Equally impressive scents and tropical flavors match the strain's superb bag appeal. Green Crack is an ideal "wake and bake" smoke for getting motivated. Up to 22% THC.
Green Crack is often recommended to beginner growers due to the strain's vigor, resistance to mold, and overall ease of growth. It is a 60% sativa that can grow massive if allowed, so indoor growers are advised to flower early, as the plants will stretch in height during their 8 to 10 weeks of bloom. SCROG or LST methods are used to bring yields over 500 g/m2. Outdoors, Green Crack can produce over 6 pounds per plant, ready to harvest by the end of September.
Green Crack Origin and Genetics
Green Crack Strain Description