Be mindful to increase your watering as the plant develops. When it's young, your plant will need water close to the stalk, but as it grows the roots will also grow outward, so start watering further away from the stalk in the soil so roots can stretch out and absorb water more efficiently.
As roots develop, the stalk will rise and you'll begin to see the first iconic fan leaves grow, at which point your cannabis plant can be considered a seedling.
Vegetative plants appreciate healthy soil with nutrients. Feed them with a higher level of nitrogen at this stage.
Seed germination length: 3-10 days
Vegetative stage
Generally speaking, it takes anywhere from 10-32 weeks, or about 3-8 months, to grow a weed plant from seed. It'll be quicker if you start with a clone or an autoflower seed.
Be very careful to not overwater the plant in its seedling stage—its roots are so small, it doesn't need much water to thrive.
When your marijuana plant becomes a seedling, you'll notice it developing more of the traditional cannabis fan leaves. As a sprout, the seed will initially produce leaves with only one ridged blade. Once new growth develops, the leaves will develop more blades (3, 5, 7, etc.). A mature cannabis plant will have between 5 or 7 blades per leaf, but some plants may have more.
What are a weed plant's growth stages?
If you're growing outdoors in the Northern Hemisphere, growers usually get their seeds between February and April, and you should start your seeds by the end of April. Some growers will start their seedlings inside in a more controlled environment because seedlings are more delicate, and then put their seeds in the ground outside once they're a little bigger. If you're growing clones or autoflowers, you have a grace period of another month or so. Plants usually need to be outside, in the ground, by the end of June.
If you need to determine the sex of your plants (to discard the males), they will start showing sex organs a few weeks into the veg stage. It's imperative to separate males so they don't pollinate the females.
Even if your seed sprouts fast and grows vigorously, it still has roughly a 50/50 chance of being female and producing buds, instead of turning out to be a male.
Some seeds germinate very rapidly while others can take a while, but generally, seeds should germinate in 3-10 days. If it's been two weeks and a seed hasn't sprouted, it's probably a dud and won't sprout.
CBD, or cannabidiol, is one of the chemical components—known collectively as cannabinoids—found in the cannabis plant. Over the years, humans have selected plants for high-THC content, making cannabis with high levels of CBD rare. The genetic pathways through which THC is synthesized by the plant are different than those for CBD production.
In commercial cannabis production, generally, growers will plant many seeds of one strain and choose the best plant. They will then take clones from that individual plant, which allows for consistent genetics for mass production.
Time to germinate
If growing outside, some growers prefer to germinate seeds inside because they are delicate in the beginning stages of growth. Indoors, you can give weed seedlings supplemental light to help them along, and then transplant them outside when big enough.
Cultivating males is important for breeders trying to cross new strains and genetics, but most people growing for buds will want to remove the males.
Seeds for these varieties are now widely available online and through dispensaries. It should be noted, however, that any plant grown from these seeds is not guaranteed to produce high levels of CBD, as it takes many years to create a seed line that produces consistent results. A grower looking to produce cannabis with a certain THC to CBD ratio will need to grow from a tested and proven clone or seed.
Step 1
As we've mentioned, cannabis is a dioecious plant, meaning male and female reproductive organs appear on different plants.
Keep a close eye on the temperature and moisture level of the soil to keep the seed happy. It's very delicate at this stage. Use a spray bottle to water it—over-watering can suffocate and kill the delicate sprout.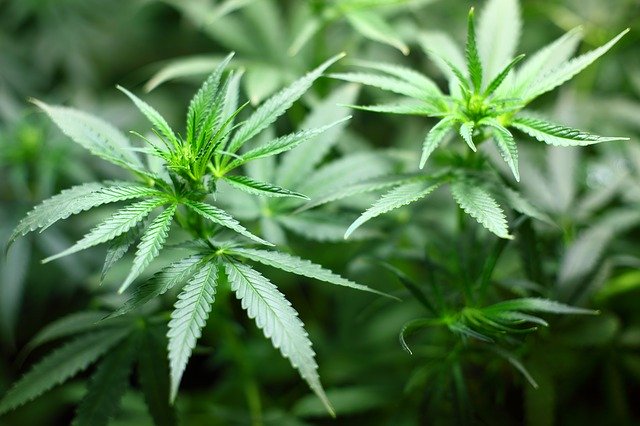 Cannabis Growth Timeline
The quality of your plant depends on your knowledge of the cannabis growth stages and the lifecycle of your plants.
4. Pre-flowering
Male: Small green sacs full of pollen will be seen on the node areas.
How to tell if your plant is a male or female
3. Vegetative Growth
It can take anywhere from 4 to 8 months to grow a cannabis plant, this varies based on where you're growing. If you have an indoor grow room, your plant has the ability to flower after only a few weeks!