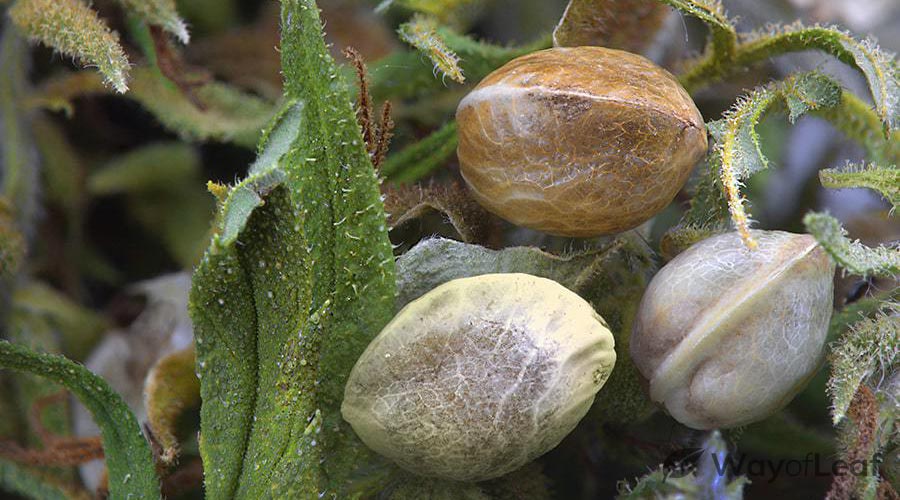 This autoflowering option is a new cross of White Widow, which is widely regarded as one of the finest strains around. It looks just like its photoperiod counterpart with wide dark green leaves and glistening trichomes. While it has many traits that made its traditional version so popular, the auto version has a total crop time of under 85 days!
While the yield and potency of photoperiod weed remain higher, the gap is closing. As breeding techniques become more advanced, it is now possible to produce autoflowering marijuana strains with significantly increased levels of THC. They also produce far bigger yields.
The latest generation of auto-flowering plants are more prominent than their predecessors and produce a bigger yield. As a result, they need more nutrients than their first-gen counterparts. Even so, on average, an auto-flowering plant still requires fewer nutrients than photoperiod plants. Make sure you water them for the first two weeks as they begin to grow.
4 – Easy Bud Auto
It is relatively easy to buy autoflowering seeds online. There is an increasing number of reputable websites that sell them. Alternatively, you can find them in a local dispensary, but purchasing the best autoflower seeds is a challenge at first.
While varieties of autoflowering strains are getting bigger, you can still find versions that grow to about 40-50cm. Consequently, you can plant them in a closet, tent, or even on a balcony! You could also hide such a plant in a remote field if the grass is tall enough! Also, autos don't require a 'support system' to hold up long branches that could bend or break as the buds get larger.
Autoflowering Marijuana Seeds
Apparently, it is a crossbreed between The Bomb, Ultra Haze, Champagne Haze, and a few other popular strains. Users claim that it offers a nice sweet and spicy taste. Also, it offers an uplifting cerebral high that can be used to manage the symptoms of depression and perhaps boost your appetite.
24-hour lighting will result in fast initial growth. However, it usually slows down after a few weeks because the plant is without adequate rest. The 18/6 schedule offers a delicate balance of plenty of light with ample rest. You also save money on your energy bill! For instance, in one month, using an 18/6 schedule against a 24/0 schedule saves you 180 hours' worth of light!
It's important to start autoflowers in their final containers rather than planting them in smaller ones and transplanting them later. Sure, growing cannabis is like growing tomatoes, but autoflowers have a limited time period and can't afford to lose days while the plant settles and searches for roots.
Talking about nutrients, some growers try to make their own nutes. While it's completely okay to do so, you should avoid doing it if you've never done that before. Nutrients are expensive and it's tempting to make your own, but try to attempt that after you've gained some experience.
5. Choose good containers
Do autoflowers grow normal or smaller because of the Ruderalis genes?
Please don't stuff seeds in plastic containers that make life hell for the poor roots. Use porous containers such as fabric pots or even Airpots to help the plants grow as much as possible. Autoflowers are typically small, but they need containers that are at least 5-8 liters in size.
7. Over and under-watering
Nutrients play a big role in growing autoflowering cannabis strains. Autoflowers are compact, so they don't need loads of nutes in order to survive. In fact, autoflowers grow best when light fertilizers are used. It's also important to feed the right nutrients at the right time.