The best way to get quality buds and big yields is to grow strong, healthy plants. Here's a quick rundown of the most important things you need to know about growing weed:
At the end of the day, you want to grow a strain you like. A single plant can yield between a half-pound and a full pound of dried buds, depending on how big your plants get, so you'll have a lot of it come harvest time.
Enjoy, have fun, and learn a tip or two—growing weed is therapeutic and relaxing, and there's nothing better than smoking weed you've grown yourself.
What does a marijuana plant need to survive and thrive?
Because the plant was illegal for so long, a lot of grow info has been passed down by word of mouth. There are many myths and traditions about growing weed, so it can be hard to sort good, sound advice from hearsay. Also, because it was illegal, there's ample information on indoor growing and how to get the most out of a small space by maximizing harvests and training plants.
Your homegrowing journey starts with the question: indoors or outdoors?
Growing weed indoors is more expensive because you'll need to spend money on equipment and utilities, but you can control every aspect of the grow environment and set up an indoor grow almost anywhere. Expect to grow some killer weed—indoor is known for its potency and quality.
Indoor vs. outdoor marijuana growing
Note that "mature" plants are those in the flowering stage, when plants begin to produce buds; "immature" plants are those in the vegetative stage, before they produce buds. A "household" is defined as two or more people living at a single residence.
Below are all the topics covered in our growing guide. That is followed by a list of where it's legal to homegrow in the US and a quick overview of the growing process.
Fluorescent light fixtures, particularly those using high-output T5 bulbs, are quite popular with small-scale cannabis growers because:
Check out our Guide on nutrients for more info.
HID
Unless you're growing in a large, open space with a lot of ventilation, you'll need air-cooled reflector hoods to mount your lamps in, as HID bulbs produce a lot of heat. This requires ducting and exhaust fans, which will increase your initial cost but make controlling temperature in your grow room much easier.
Watering and nutrients
The two main types of HID lamp used for growing are: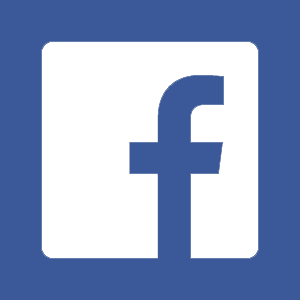 Date: September 15, 2021
Read time: 6 minutes
Medical marijuana patients 18 years and older will be able to grow up to 3 mature and 3 immature plants at home starting October 1, 2021, with a cap of 12 total plants per household. All adults over age 21 will be able to grow under the same rules starting July 1, 2023. Plants must be grown indoors and must not be visible from the street. People who choose to grow their own plants must do so in their primary residence and where individuals under 21 can not access the plants.
Can I grow cannabis at home?