Vegetative plants appreciate healthy soil with nutrients. Feed them with a higher level of nitrogen at this stage.
The vegetative stage of cannabis is where the plant's growth truly takes off. At this point, you've transplanted your plant into a larger pot and the roots and foliage are developing rapidly. This is also the time to begin topping or training your plants.
The flowering stage is the final stage of growth for a cannabis plant. This is when plants start to develop resinous buds and your hard work will be realized. Most strains flower in 8-9 weeks, but some can take even longer, especially some sativas.
If you're growing indoors, you can force a weed plant to flower after only a few weeks when it's small, or after several weeks when it's big. If you're growing outdoors, you're at the whim of the seasons and will have to wait until the sun starts to go down in fall for it to flower and then to harvest.
Vegetative stage
Be sure to keep a grow journal to track the progress of your plants. Looking back on your notes will help you learn from mistakes and maximize the quality and quantity of your buds.
The weather will start to turn and the sun will begin descending in the sky as your plants fatten up with sweet, sticky buds. It might be tempting, but wait until around the Fall Equinox to start harvesting.
Everything should be cleaned up, dried, and curing well before the Winter Solstice. Now's a good time to make your own cannabutter, topicals, or tinctures with all that trim from the harvest. Kick your feet up, relax, and hunker down for the cold, it's been a long growing season!
Seedling stage
If you buy a clone from a grower or breeder it will be a seedling, so you can skip the seed germination phase.
Harvest happens sometime between September and November. This depends on your local climate, as well as the weather that particular year—one year it could be the end of September, the next, end of October, and growers in the Pacific Northwest will have to pull down their crops earlier than those in Northern California.
Indeed, we've been saving the best for the last: harvesting those plants to find out how much they yield! It's almost time to start trimming. At this point, keep the air humidity n your tent between 30 and 45% to prevent fungi and bud rot issues. You don't want to lose all that hard work right before the finish line!
You're probably thinking: grow plug? Propagator? Root stimulator? What?! No worries: germinating is 100% natural. All cannabis seeds really need is light and water. Check out my preferred germination method here, or follow this grow guide to plant germinated seeds directly into the soil. Find out what works best.
The flowering phase is where the actual magic happens. At this point, your home grow will start developing the (flower) buds containing the THC, CBD and other useful compounds. You can initiate the flowering stage by making your plants believe the calendar has moved past its midsummer peak. How, you wonder? Easy: just make the days shorter! Grab your timer and change the lighting settings from 18 hours of light and 6 hours of darkness to 12 hours of light/ 12 hours of dark. There you go; you've just started late summer in your tent! After about 8 to 12 days, you'll see the first flowering hairs or pistils emerge. That's a good sign: your plants have started flowering.
Harvesting And Trimming
The next step is transferring them to the full-sized grow tent. Time to repot adgain: choose a flower pot that matches your approach and available space. In my case, that's 18 litres.
When growers receive their Cannabis seeds, it is time to germinate. Germination is the first step of the real growing adventure: so far, everything was just preparation. Once a cannabis seed germinates, its protective shell cracks open, and the first tiny root peeps out. For the sentimental grower, this is an emotional moment – a bit like childbirth, actually. It's also a moment, however, to be very delicate in handling cannabis seeds.
Baby Steps: Germinating Your Weed Seeds
There's all sorts of techniques to keep plant size under control.
Nibameca.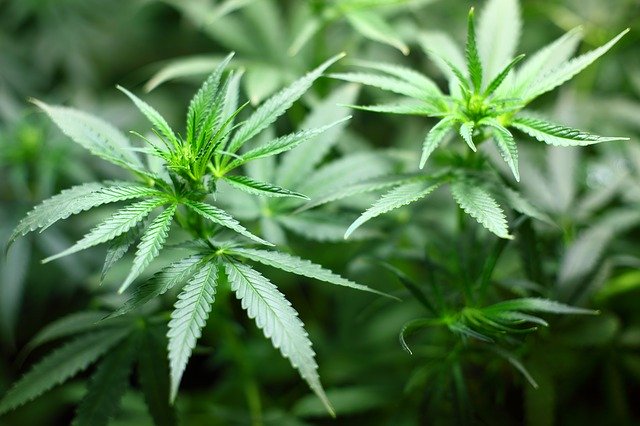 Female: Two pistils (the pistil contains the reproductive parts of a flower) will be growing on the buds (flowers grow above these leaves, one cluster on each side).
It can take anywhere from 4 to 8 months to grow a cannabis plant, this varies based on where you're growing. If you have an indoor grow room, your plant has the ability to flower after only a few weeks!
1. Germinating: 1-7 days
2. Seedling: 2-3 weeks
3. Vegetative: 2-8 weeks
4. Pre-Flowering: 1-2 weeks
5. Flowering: 6-8 weeks
6. Harvesting
6. Harvesting
Cannabis Growth Timeline
Cannabis growth is made up of a series of stages that plants undergo during their lifecycle. Each stage during the cannabis cultivation process requires its own unique demands, including different levels of light, water, and nutrients.
2. Seedling Stage
Male: Small green sacs full of pollen will be seen on the node areas.
These are unprecedented times and we are committed to protecting both our employees and our communities. Clean air has never been more important, and we're making sure our customers have everything they need. From those working from home who need high quality air filters, to the other essential businesses we supply products to, we're here for you.