Furnish other fertilizers and grow amendments to enrich the nutrient availability.
And flush the mix by pouring pure water with a pH of 6.5 until the run off is less than EC 100 (0.1). The flushing is essential to drain away residual EC from buffering that could burn sensitive cannabis.
Stage- 1- Germinate (1-5 th days)
Cannabis potting mix needs 2-3 inch layers of clay pebble at the bottom to aid oxygenation and better drainage.
No matter what nutrient schedule you use, make sure not to include nutrient at every watering. Otherwise you will burn your plant with excess nutrient buildup.
Caring for Cannabis
If possible tease(train) your plant by gently bending and stretching, but avoid training once the buds are formed.
I mentioned "science" above, and it turns out "science" is a key aspect of why coco coir is an ideal medium for growing cannabis as well as other crops. Some of the properties of coir that allow crops to thrive when grown in it include:
Professional cannabis cultivators all agree that drainage and aeration are key to a successful crop. Many achieve this by using coco coir as their growing medium. Coco coir, if you're not familiar, is produced from the humble coconut, specifically the fibrous material found between the husk and the coconut itself. This material holds water well but also allows for good drainage. (I know it's hard to wrap your brain around being both water-holding and water-draining at the same time, but let's chalk it up to science.) Well-draining growing media allows for good air flow, which is good for root growth. And a good, healthy root system is the secret to a great crop of pretty much anything, including cannabis.
What Is Coco Coir?
Coco coir has another beneficial aspect that is good for not just cannabis but also the planet. It's a renewable product. Coir's water-holding-and-water-draining characteristic allows it to be a great substitution for peat moss, which is not a quick-to-renew resource. Less peat being used means less mining, which means less damage to the sensitive and diminishing peat bogs of the northern hemisphere. We came across an article in the New York Times that explains the peat and climate change situation HERE.
Neutral pH. Its pH is close to neutral (6), so coir can be used straightaway. Peat is acidic (as low as 3-4) and needs to be treated with lime before use. This neutrality is good because it allows the user to add the nutrient mix of their choosing.
The Science of Coir
Cocodelphia is also ready to go straight out of the bag. Add in some other beneficial amendments such as Biochar Blend or Worm Castings for a punch of nutrition. Or plant in the bag and save yourself the time of potting.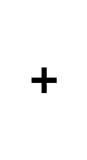 3.) Maintain seedlings. Some growers will put their Rapid Rooters in solo cups, while others put their seedlings directly in their final container. Either way, your job is the same. Make sure your seedlings get plenty of light while making sure that it's never too hot for your seedlings. Place your hands where your seedlings are and wait 10 seconds, if it's too hot for you, it's too hot for your plants.
8.) Mix in perlite with hands
Now that you've got your mix ready (or purchased a pre-made coco coir mix), it's time to start growing!
One batch makes about 5 gallons of potting mix, so it should easily fill a 5-gallon container. You could also use it to fill 3 x 2-gallon containers or 2 x 3-gallon containers, though in both cases you'll be a little short.
Continue to water plants with nutrients with 10-30% extra runoff. Continue to always adjust pH water to 5.5-6.5 before giving it to plants.
Any quality cannabis nutrients made for hydroponics will work well for growing in coco coir as long as you also use a Cal-Mag supplement.
9.) Fill your containers with potting mix
Coco seems almost tailor-made for growing cannabis… as long as you follow basic instructions.
For the easiest coco coir growing, get a smart pot (pot made out of fabric – they work perfectly for growing cannabis and have good drainage).