To grow cannabis outdoors, the bare minimum required is basic gardening tools, soil, water, and a spot in your backyard that receives ample sunlight.
Using Mother Nature to cultivate cannabis
In the Northern Hemisphere, cannabis can be planted in early to mid-spring and harvested in mid-fall, depending on the cultivar. In the Southern Hemisphere, the growing season will be reversed with planting in early to mid-fall and harvesting in the middle of spring.
Season
Outdoor cultivators take what Mother Nature gives them and turn it into the best possible harvest. Many cannabis consumers prefer marijuana grown outdoors under the full spectrum of natural sunlight. That unique spectrum creates a greater variance of cannabinoids and terpenes than artificial lighting.
Sustained temperatures above 85°F will cause your plants to stop growing, while continued temperatures below 55°F can cause damage and stunting to plants, even death.
Heavy rains and high winds can cause physical damage to plants and reduce yields, and excessive moisture can lead to mold and powdery mildew, especially during the flowering stage.
Choosing the best outdoor cannabis grow site
For most first-time gardeners, we recommend buying a quality potting soil that will provide your plants with enough nutrients to get them through most of their growth cycle without having to add many amendments. This pre-fertilized soil—often referred to as "super-soil"—that can grow cannabis plants from start to finish without any added nutrients if used correctly.
Sunlight
Growing marijuana outdoors is great because you won't need to spend a ton of money on it and you can rely on the power of the sun. If you have access to a sunny spot in a private yard or even a balcony, terrace, or rooftop, you can grow weed outside. You will be tied to the sun and the seasons and local weather, but you won't have to spend a bunch of money on equipment and utilities like indoor growers.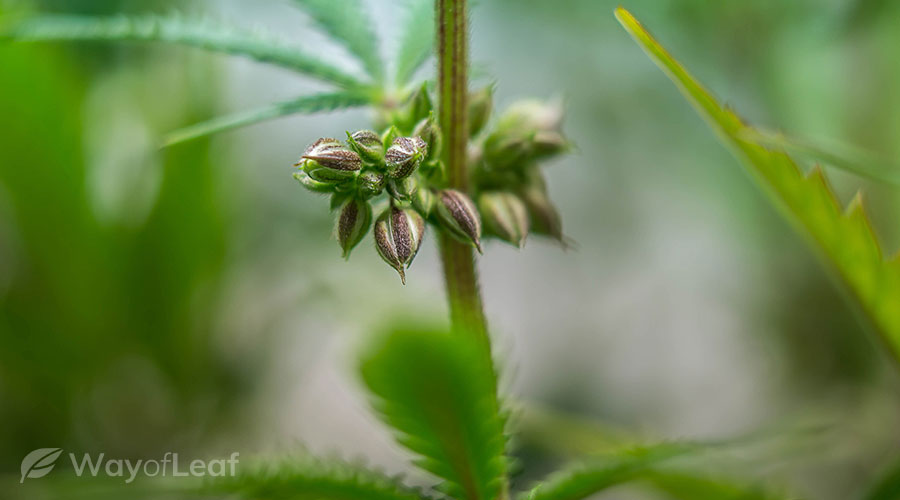 Plants grown from seed offer larger yields and are more robust in the face of inclement weather conditions. You can plant these seeds in the garden in the spring, even if it is still cold and wet outside. Another option is to begin the growing process indoors, but they have to be hardened off eventually before they are transplanted.
It is also an outdoor growing guide designed for small-scale cultivation. It is crucial that you check your state's laws before proceeding. For example, weed is legal for recreational use in Colorado. You can grow marijuana plants as long as you're aged 21 or over.
While insects damage your plants over a few days or weeks, larger animals can destroy them in minutes. You must examine your cannabis plants daily.
However, all marijuana growing areas must be enclosed, locked, and they can't be viewed from the outside. In other words, it is tricky to grow cannabis outside and meet all state laws.
Clones
Threats like moles, who push up from the soil beneath your plants, require extra planning. An excellent way to prevent them from causing damage is by building a fence around 2-3 feet beneath the soil. You can also use deterrents such as urine from predators like coyotes, to ward off rabbits, gophers, and raccoons. Household items such as garlic and castor oil are pretty effective deterrents, too.
When choosing the ideal location for your outdoor grow, look for the following features:
Lastly, make sure female plants are not exposed to males. Otherwise, pollination could occur – a process that decreases the quality of the harvest. If your strain begins flowering during a wet season, excess moisture exposure could prove troublesome. In this instance, find shelter for the plants to prevent mold and mildew growth.
Benefits of Growing Marijuana Outdoors
Homemade solutions for every g…
The main downside to using clones is that they produce small yields. If you want a more abundant harvest, you have to grow the clones indoors during the winter and early spring. Cloned plants never develop the thick central taproot that goes into the ground, which stabilizes the plant and consumes groundwater. As a result, they are vulnerable to drought and windy conditions.