At this stage, the plant is vulnerable to disease and mold. Keep its environment clean and monitor excess moisture. Be sure to give it plenty of light.
When your marijuana plant becomes a seedling, you'll notice it developing more of the traditional cannabis fan leaves. As a sprout, the seed will initially produce leaves with only one ridged blade. Once new growth develops, the leaves will develop more blades (3, 5, 7, etc.). A mature cannabis plant will have between 5 or 7 blades per leaf, but some plants may have more.
If you buy a clone from a grower or breeder it will be a seedling, so you can skip the seed germination phase.
Seed germination
Seedling stage length: 2-3 weeks
As roots develop, the stalk will rise and you'll begin to see the first iconic fan leaves grow, at which point your cannabis plant can be considered a seedling.
What are a weed plant's growth stages?
Be mindful to increase your watering as the plant develops. When it's young, your plant will need water close to the stalk, but as it grows the roots will also grow outward, so start watering further away from the stalk in the soil so roots can stretch out and absorb water more efficiently.
As the sun reaches up high in the sky, your cannabis will want to as well. Make sure all of your plants are outside by the Summer Solstice.
As the flowers fatten up, they might become too heavy for the branches to handle, and growers often give their plants some help with a trellis, bamboo canes, or another form of support. Extra nutrients like phosphorus are often given during the flowering stage.
During this phase, growers might consider topping and training their plants to encourage outward growth. This provides more even distribution of light to the leaves while also managing overall plant height. More water will be needed as the plant develops large root systems and additional nutrients like nitrogen are beneficial as the plant matures.
Speaking of life cycles, let's talk about the plant's stages of growth and development. This is where we see the importance of timing once more, since outdoor cannabis growers try to map out the growing season and find the sweet spot for optimal plant development.
In the Northern Hemisphere weed growing season can kick off as early as April, when gardeners and farmers might start seedlings indoors. Cannabis plants typically flower in late summer through fall, and the season can run as late as mid-November in warmer climates where some cultivars take a long and luxurious time maturing their buds.
Fall: flowering stage
In cooler climates, growers should wait on putting plants in the ground until there is no danger of overnight frost, and plenty of sunshine. As Bill Cook, master grower at Kanna-Wise eloquently put it, "a heavy freeze is killin' your trees." An old gardener's rule of thumb is to move plants outside after Mother's Day, and they should definitely be outside and/or in the ground by the Summer Solstice.
Mid-to-late fall: harvest season Photo by: Gina Coleman/Weedmaps
Weed season is an affectionate term for the eagerly awaited outdoor cannabis growing season, a period that touches our spring, summer and fall seasons.
Image lightbox
Are you thinking about growing your own cannabis? New to being a plant parent? Wondering when you should plant your cannabis seedlings outdoors?
Of course, you could always grow your plants in pots or containers. Lots of outdoor growers elect to use pots and other containers, and they offer the added benefit of being able to bring the plants out during the day and inside if nights tend to be cold.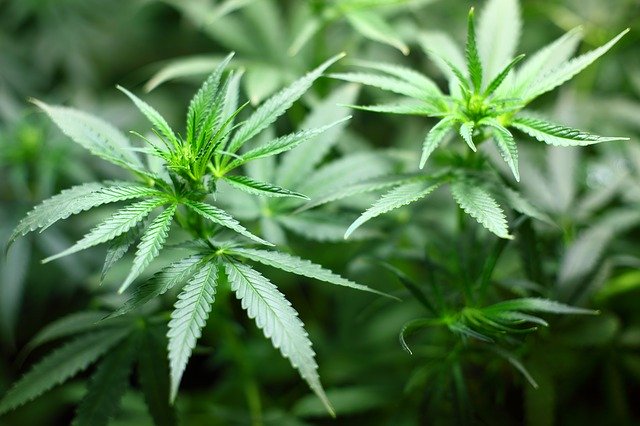 Our phone lines are open from 9am-5pm central time, Monday through Friday. Our staff is working remotely wherever possible and we will maintain a bare minimum staff on-site to perform basic operations of order processing and accounting. Our on-site staff will follow the appropriate best practices and guidelines set forth by OSHA's latest release of "Guidance on Preparing Workplaces for COVID-19."
Female: Two pistils (the pistil contains the reproductive parts of a flower) will be growing on the buds (flowers grow above these leaves, one cluster on each side).
Cannabis Growth Timeline
It can take anywhere from 4 to 8 months to grow a cannabis plant, this varies based on where you're growing. If you have an indoor grow room, your plant has the ability to flower after only a few weeks!
OUR BRANDS
How to tell if your plant is a male or female
These are unprecedented times and we are committed to protecting both our employees and our communities. Clean air has never been more important, and we're making sure our customers have everything they need. From those working from home who need high quality air filters, to the other essential businesses we supply products to, we're here for you.
Cannabis growth is made up of a series of stages that plants undergo during their lifecycle. Each stage during the cannabis cultivation process requires its own unique demands, including different levels of light, water, and nutrients.
6. Harvesting
The quality of your plant depends on your knowledge of the cannabis growth stages and the lifecycle of your plants.
Male: Small green sacs full of pollen will be seen on the node areas.