To continue, please click the box below to let us know you're not a robot.
Please make sure your browser supports JavaScript and cookies and that you are not blocking them from loading. For more information you can review our Terms of Service and Cookie Policy.
We've detected unusual activity from your computer network
For inquiries related to this message please contact our support team and provide the reference ID below.
Why did this happen?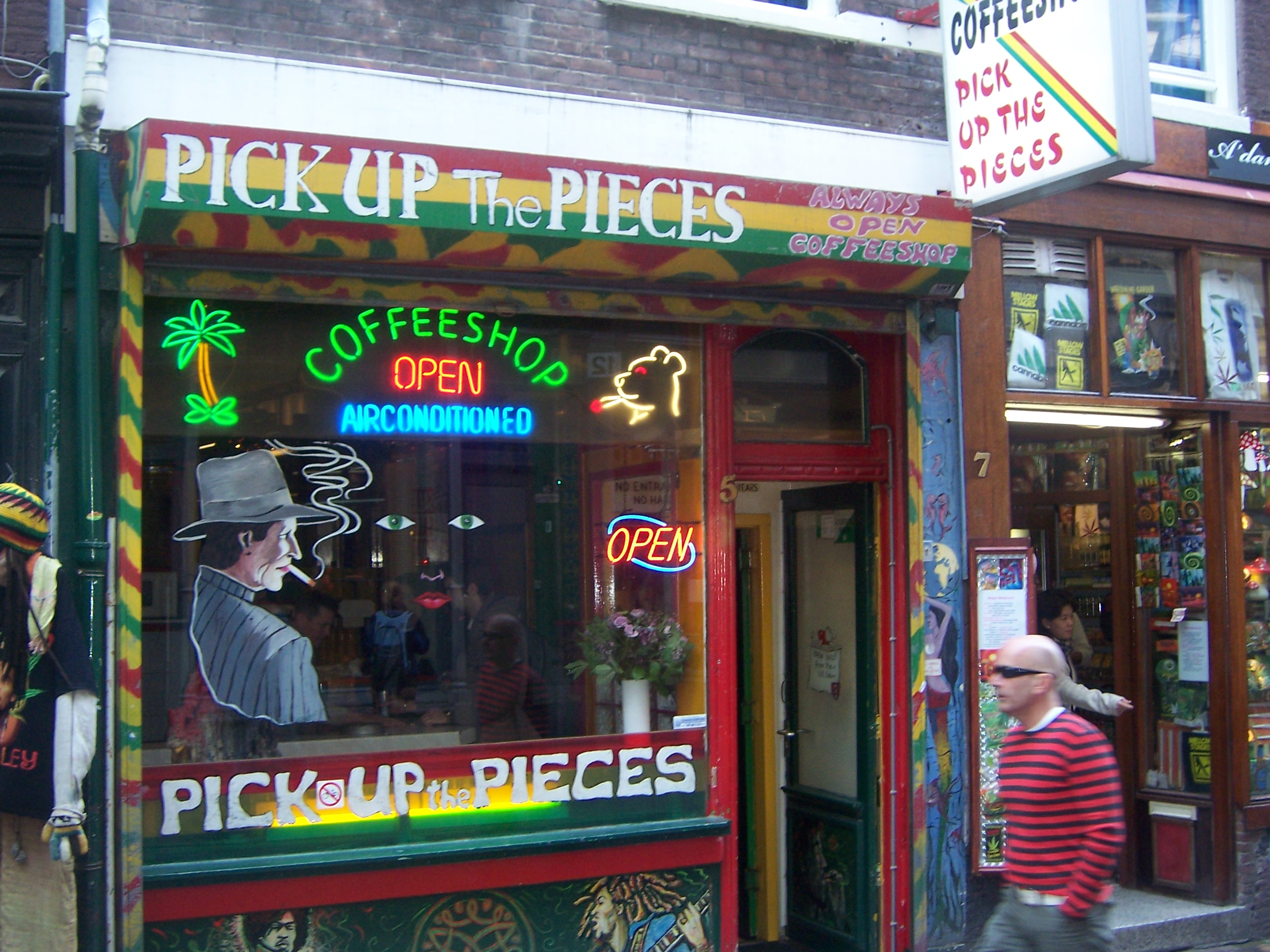 The draft legislation was drawn up by MP Vera Bergkamp of the D66 political party, the Dutch equivalent of the Liberal Democrats, and has since been backed by GreonLinks, the Socialist and pro-animal PvdD, as well as Labour who have defied their coalition partner, the VVD, on the issue. Bergkamp told an NOS broadcaster: "You can buy weed but you can't grow and transport it, and that is wrong. If we regulate it, that will be good for health and to control criminality. A large percentage of the population and local councils support this measure as well."
Currently, licenced coffee shops can sell small amounts of cannabis for personal use and police will turn a blind eye as long as they don't advertise, sell hard drugs or sell cannabis to anyone under 18. However, it is still illegal to grow or sell large amounts of cannabis, creating a situation where coffee shop owners have to source the cannabis illegally to run their business, known as "the back door problem". Legalising production would take this cannabis trade out of the hands of criminal gangs.
Coffee shop in Amsterdam (Source: Wikimedia Commons)
The Netherlands' contradictory laws on cannabis could finally be resolved as, for the first time, the majority of MPs look to back a bill that would legalise government-regulated cannabis cultivation. It would allow coffee shops to buy from licenced cannabis growers and would implement quality control.
Bergkamp's claims are backed up by a research by Radboud University that concluded that legalising cannabis production would be beneficial for both public health and human rights in the Netherlands. The study found that illegal cannabis production was linked to criminal violence, fires, environmental and noise pollution and the spread of legionella bacteria. However, the Dutch Minister for for Justice, Ard van der Steur, claims that these findings are no reason to change the law and that there is no evidence crime would be reduced. Although given that all the coffee shops in the country are currently supplied by illegal cultivation, this response is bordering on parody.
This situation is treated in the same way as one in which only a small quantity of cannabis is present, intended for personal consumption. If plants are discovered, the grower will be required to relinquish them and, in most cases, will not be prosecuted.
It is not permitted to grow cannabis or marijuana plants at home or anywhere else. If no more than 5 plants are present, it will be assumed that there is no question of any professional trade or business being conducted.
Growing cannabis or marijuana plants at home
Businesses known as 'coffee shops' in the Netherlands are cafés that do not serve alcohol, and where customers can purchase and consume soft drugs. Although the sale of soft drugs is a criminal offence, coffee shops selling small quantities of soft drugs will not be prosecuted. However, they must comply with a number of conditions.
Possession of soft drugs is a criminal offence in the Netherlands, but in practice, small quantities for personal consumption are permitted (under the policy of toleration). If you are in possession of no more than 5 grams of cannabis (marijuana or hash) or no more than 5 cannabis plants, the police will seize the drugs and the plants and, as a rule, you will not be prosecuted. If you have more than 5 grams of cannabis or more than 5 cannabis plants in your possession, you will be prosecuted.
The sale of soft drugs in coffee shops
It is against the law to possess, sell, produce or deal in hard drugs at any time. If you are in possession of hard drugs, deal in or sell them or produce them, you may be sentenced to a term of imprisonment and/or the payment of a fine.