That consistency is key, as medicinal marijuana has to be grown to standards that put an 'organic' label to shame, Zwicky said. Instead of pesticides, which would become concentrated during the distilling phase, Plena releases sterilized predator bugs and uses organic horse manure.
The design of those rooms was carefully tested to ensure roof-to-ceiling and corner-to-corner consistency of temperature, humidity, CO2 levels, and light, among other things, said Rogers. Each room can produce five crops a year, resulting in about 500 crops annually and a staggering possibility of 100,000 kilos (
Like Rosenthal, Rogers espouses goal-oriented farming. "Don't just grow cannabis, grow cannabis for a specific reason."
Canadian company Organigram has similar core principles. Its gardeners are focused on an end goal—plants for profit—and are constantly trying to improve grow methods.
Indoor growing
But Plena's plants don't grow exclusively outdoors. Like Organigram and Rosenthal in his consulting capacity, Plena's seed-to-harvest process has been carefully thought out.
In addition to nature, Plena is also embracing Big Data—weather stations gather endless information; crops are analyzed and compared. Combined, the data will inform when different varietals should be planted in order to thrive.
The fight over whether indoor farming is better than outdoor has raged for decades. It is normally framed as outdoor idealists against indoor advocates. There are obvious benefits to both grow methods—free light and cheap land versus control and consistency—and greenhouses offer some of both. But now, the debate has moved into the new zone of commercial farming.
Growing weed outdoors
Still, much of that thriving does depend on nature. Outdoor stressors such as solar radiation can prompt production of cannabinoids, allowing for smaller plants with higher levels, Zwicky said.
The ultimate factor is the goal, Rosenthal said. If you want a certain grade of cannabis, such as a gorgeous, stanky dried flower with a consistent quality, indoor could be better in spite of the upfront and maintenance costs.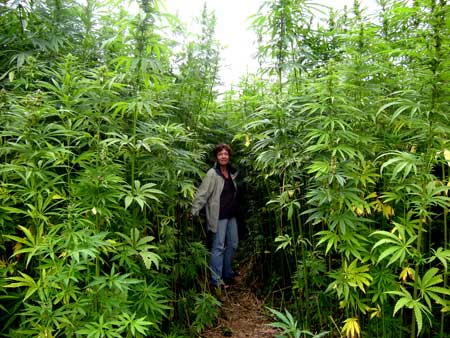 For those who have easy access to a great grow spot, growing outdoors can be the perfect option that takes very little work to grow a whole lot of buds.
Difficulty
Outdoor can be as cheap as getting seeds or clones and sticking them in the ground. In most cases, it will cost at least a bit more than that, especially for those who want to get high yields and dense buds, because you will also be paying for nutrients, soil, fencing and/or other supplies. Still, even serious outdoor growers get to skip on paying for grow lights or grow tents.
Cost / Price
There are two major ways to grow marijuana, indoors and outdoors.
If you can't afford both MH and HPS bulbs, start with HPS as they deliver more light per watt. Magnetic ballasts are cheaper than digital ballasts, but run hotter, are less efficient, and harder on your bulbs. Digital ballasts are generally a better option, but are more expensive. Beware of cheap digital ballasts, as they are often not well shielded and can create electromagnetic interference that will affect radio and WiFi signals.
HID
The two main types of HID lamp used for growing are:
Lights
You'll need a dedicated space for your marijuana plants—you won't be able to move them around. Ideally, the space is next to a window so you can vent air from the grow space outside. Growing weed plants smell! Especially when flowering kicks in, you'll want to redirect air so your house doesn't reek of weed.