Marijuana light cycle: 16 hours a day
We can't stress enough that the timeframes in the above graphic are ranges of time for the Northern Hemisphere. You'll need to adjust them based on your specific region and local weather and climate.
The growth stages of marijuana can be broken down into four primary stages from seed to harvest:
What are a weed plant's growth stages?
Marijuana light cycle: 16 hours a day
The vegetative stage of cannabis is where the plant's growth truly takes off. At this point, you've transplanted your plant into a larger pot and the roots and foliage are developing rapidly. This is also the time to begin topping or training your plants.
Important dates for growing marijuana outdoors
Generally speaking, it takes anywhere from 10-32 weeks, or about 3-8 months, to grow a weed plant from seed. It'll be quicker if you start with a clone or an autoflower seed.
At this stage, the plant is vulnerable to disease and mold. Keep its environment clean and monitor excess moisture. Be sure to give it plenty of light.
Use a grow journal. Tracking the details of your grow efforts, from germination to final cure, will help you become a better cannabis-plant parent. When it's time for a new season, reviewing the successes and failures from the last crop will make your thumb greener — not to mention improve the quality and quantity of your final harvest. There are lots of ready-made cannabis grow journals out there, but really all you need is a pad of paper and an eye for detail.
Plant companions. "Plant beneficial companion plants like marigolds, basil, lemon balm, or lavender. Not only do they invite pollinator insects into your garden, but they also invite beneficial insects like ladybugs and lacewings, which will prey on cannabis pests like aphids," recommended Natalie Cox, a horticulturist and cannabis educator in Canada.
Folks in cooler climates often elect to start plants indoors to keep them safe and warm, waiting to plant outdoors until they're somewhere between 6 inches and a foot tall and strong enough to handle the environment outside. Even in warm climates, many growers like to start their plants indoors to give them a leg up since seedlings are susceptible to pests, disease, and mold.
Fall: flowering stage Photo by: Gina Coleman/Weedmaps
Image lightbox
Timing the harvest is an art form in and of itself, though the general rule of thumb is on or around the Fall Equinox. Aside from brown pistils, a close inspection of the trichomes is helpful. Generally, growers look for trichomes that have an amber hue to them. When the plant is ready to harvest you'll probably also see the fan leaves starting to yellow, curl, and dry out.
Are you thinking about growing your own cannabis? New to being a plant parent? Wondering when you should plant your cannabis seedlings outdoors?
If you aren't working with exclusively female plants, you'll need to get rid of the males before they have a chance to pollinate the females (and wreck your harvest). "Even feminized seeds can have up to 10% males in the mix so it's important to inspect your plants every day as they start to show their sex. Also important to note is that a stressed female plant can produce male branches or 'hermaphrodites', so even if you know she's a girl, you have to check daily," advised Sara Rotman, a veteran grower and founder of Wellfounded Botanicals.
Mid-to-late fall: harvest season
Let's talk about what "weed season" means in the US, and how you can time your outdoor grow to get the best results.
For photoperiod plants, timing is everything. Photoperiod cannabis plants take their cue from Mother Nature (or more specifically the number of uninterrupted hours of darkness) to start flowering. As fall sets in and hours of darkness hit twelve per night, the plant will be triggered into its flowering stage.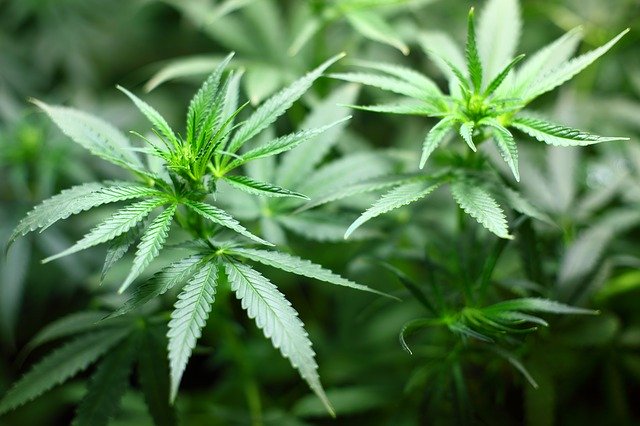 As a manufacturer and distributor of Air Cleaning, Ducting, and Filtration products we are proud to have been identified as an essential business. We will remain open for business performing essential operations during this crisis, supplying industrial, military, and healthcare operations with our products. We are shipping orders on time, with no delay in manufacturing.
Cannabis Growth Timeline
Cannabis growth is made up of a series of stages that plants undergo during their lifecycle. Each stage during the cannabis cultivation process requires its own unique demands, including different levels of light, water, and nutrients.
MAIN SITE
It can take anywhere from 4 to 8 months to grow a cannabis plant, this varies based on where you're growing. If you have an indoor grow room, your plant has the ability to flower after only a few weeks!
Our phone lines are open from 9am-5pm central time, Monday through Friday. Our staff is working remotely wherever possible and we will maintain a bare minimum staff on-site to perform basic operations of order processing and accounting. Our on-site staff will follow the appropriate best practices and guidelines set forth by OSHA's latest release of "Guidance on Preparing Workplaces for COVID-19."
The quality of your plant depends on your knowledge of the cannabis growth stages and the lifecycle of your plants.
4. Pre-flowering
Female: Two pistils (the pistil contains the reproductive parts of a flower) will be growing on the buds (flowers grow above these leaves, one cluster on each side).
Male: Small green sacs full of pollen will be seen on the node areas.