At the end of the day, you want to grow a strain you like. A single plant can yield between a half-pound and a full pound of dried buds, depending on how big your plants get, so you'll have a lot of it come harvest time.
Whether indoors or outdoors, growing marijuana is fun and rewarding, but it can also be challenging and takes a certain amount of patience, time, and money. We'll walk you through all the steps of growing, from preparation, to seed germination, plant growth, and harvesting, as well as best practices and how to troubleshoot common problems.
Because the plant was illegal for so long, a lot of grow info has been passed down by word of mouth. There are many myths and traditions about growing weed, so it can be hard to sort good, sound advice from hearsay. Also, because it was illegal, there's ample information on indoor growing and how to get the most out of a small space by maximizing harvests and training plants.
Below are all the topics covered in our growing guide. That is followed by a list of where it's legal to homegrow in the US and a quick overview of the growing process.
Indoor vs. outdoor marijuana growing
*Illinois and Washington are adult-use states but require a medical card to homegrow.
Enjoy, have fun, and learn a tip or two—growing weed is therapeutic and relaxing, and there's nothing better than smoking weed you've grown yourself.
These are all great resources but not all growers want to put in that amount of time and effort to get a ton of weed—some growers just want to have fun, grow a little weed, and smoke something they grew themselves.
Leafly's complete marijuana growing guide
Growing outdoors is the cheapest and easiest way to grow, because you can utilize the power of the sun and other natural resources, but you need the proper space to do it, and the space needs to be able to get ample sunlight throughout the growing season. Often, you can let plants grow large and get big yields with more space outdoors.
Note that "mature" plants are those in the flowering stage, when plants begin to produce buds; "immature" plants are those in the vegetative stage, before they produce buds. A "household" is defined as two or more people living at a single residence.
For example, it takes less time to grow 3′ weed plants than 5′ plants; in the span of a year, you can maybe grow four harvests of 3′ plants, or two harvests of 5′ plants.
Soil is the most traditional medium for growing marijuana indoors, as well as the most forgiving, making it a good choice for first-time growers. Any high-quality potting soil will work, as long as it doesn't contain artificial extended release fertilizer—like Miracle Gro—which is unsuitable for growing good cannabis.
One trick to avoid hot temps is to have the grow lights on during the evening, when it's cooler outside, and leave the lights off during the day when it's hot. This may help bring down the temps, but you'll only be able to work on the plants at nighttime when the lights are on.
What type of container you use will depend on the grow medium, the system, and the size of your plants.
Daily maintenance checklist for your indoor marijuana grow
It's a good idea to start small—the smaller the grow, the less expensive it is to set up. Newbie mistakes will be less costly if you only have a handful of plants. Additionally, most state laws only allow for growing six plants, but some allow up to 12.
Light emitting diode (LED) technology has been around for a while, and they are getting more efficient all the time. The main drawback to LED grow lights is their cost: well-designed fixtures can cost 10 times what a comparable HID setup would.
Fans are a must in a grow space to move air around, so buy some of those before an AC unit. If you find that fans aren't bringing down the temperature enough, then you may want to invest in an AC.
Soil and other media for growing weed indoors
For growers who have a little extra money to spend and want full control over their indoor garden, environmental controllers will allow you to automate the process. These devices are essential for if you're away from the garden for a long period of time.
Without proper airflow, a grow space can experience rapid changes in humidity or develop pockets of CO2 depletion, neither of which are good for plant growth. CO2 depletion can lead to nutrient lockout, and areas of high humidity are prone to pest infestation, mold, or mildew.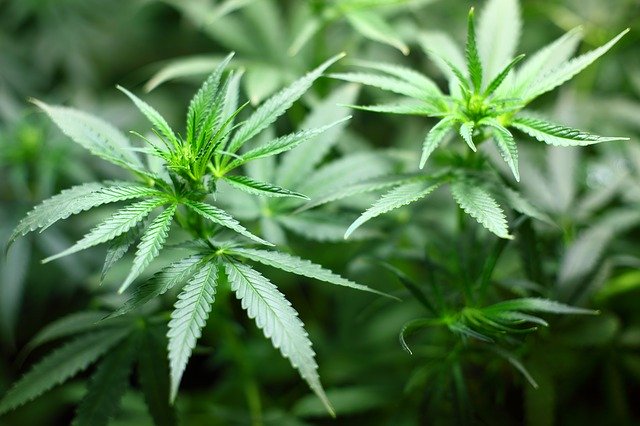 Male: Small green sacs full of pollen will be seen on the node areas.
These are unprecedented times and we are committed to protecting both our employees and our communities. Clean air has never been more important, and we're making sure our customers have everything they need. From those working from home who need high quality air filters, to the other essential businesses we supply products to, we're here for you.
How to tell if your plant is a male or female
MAIN SITE
As a manufacturer and distributor of Air Cleaning, Ducting, and Filtration products we are proud to have been identified as an essential business. We will remain open for business performing essential operations during this crisis, supplying industrial, military, and healthcare operations with our products. We are shipping orders on time, with no delay in manufacturing.
Our phone lines are open from 9am-5pm central time, Monday through Friday. Our staff is working remotely wherever possible and we will maintain a bare minimum staff on-site to perform basic operations of order processing and accounting. Our on-site staff will follow the appropriate best practices and guidelines set forth by OSHA's latest release of "Guidance on Preparing Workplaces for COVID-19."
The quality of your plant depends on your knowledge of the cannabis growth stages and the lifecycle of your plants.
Covid-19 Plan
Cannabis growth is made up of a series of stages that plants undergo during their lifecycle. Each stage during the cannabis cultivation process requires its own unique demands, including different levels of light, water, and nutrients.
Female: Two pistils (the pistil contains the reproductive parts of a flower) will be growing on the buds (flowers grow above these leaves, one cluster on each side).