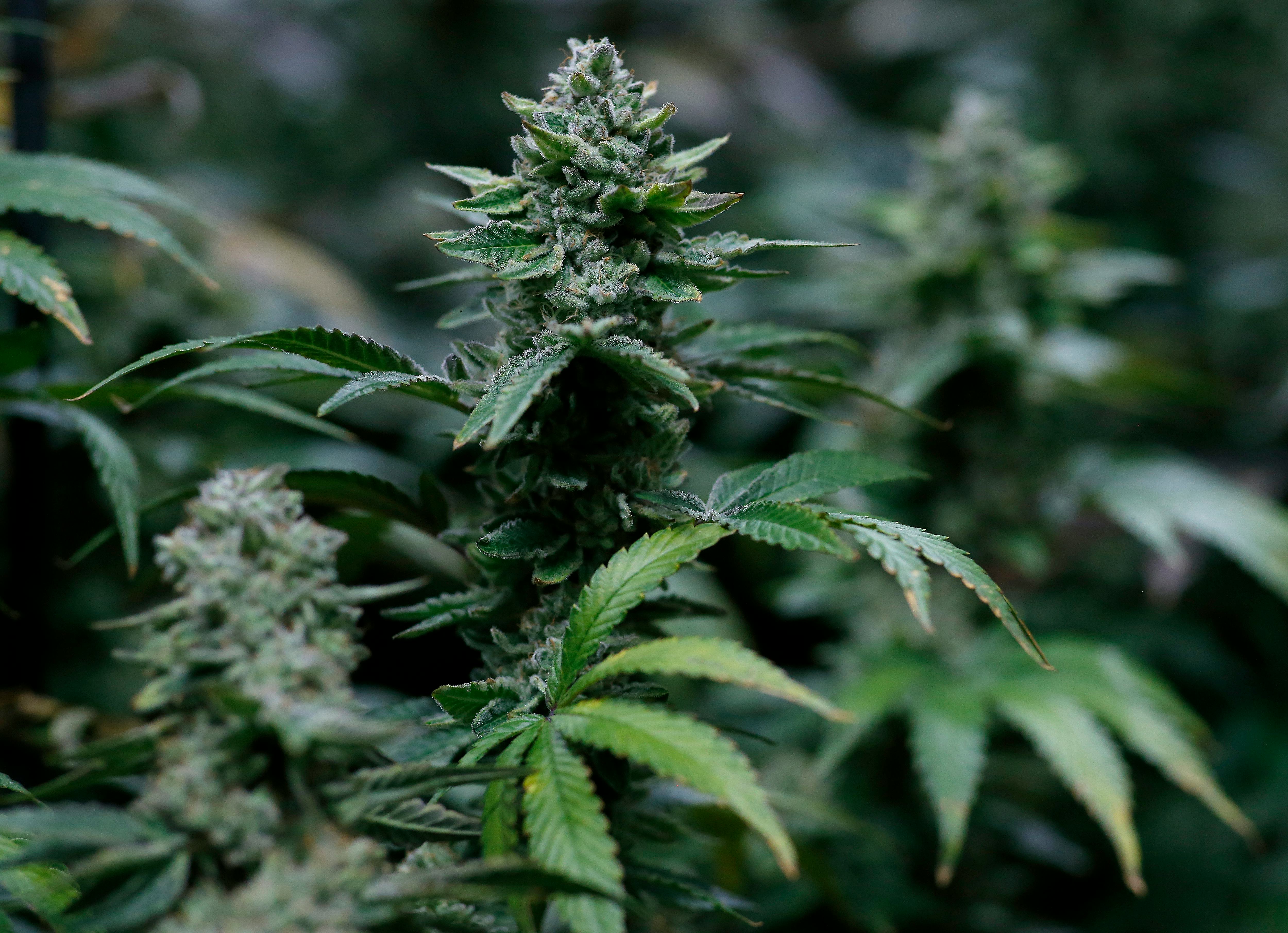 Your cannabis will be ready to harvest at around October. You'll know they're ready when the buds "start to get really, really swollen and packed pretty tight," Johnson says. But it can be hard to tell if you're a beginner. Many growers say that if you think your plant is ready to harvest, wait two weeks, since many newbies tend to harvest too early. Or, you could share a photo of your crop on a forum and ask more experienced growers to weigh in.
Cannabis plants can be either male or female. Female plants yield the plump flowers, a.k.a., "buds," that we know and love, brimming with psychoactive compounds like tetrahydrocannabinol (THC, which gets you high), Modern Farmer explains. Male plants yield much smaller flowers, which people typically don't consume. In other words, if you want to actually indulge in your crop, you'll want female plants.
While you can absolutely grow cannabis indoors, outdoor cultivation is much simpler and cheaper, says Ron Johnson, author of How to Grow Organic Cannabis: A Step-by-Step Guide for Growing Marijuana Outdoors, who also runs the website The Cannabis Gardener. "The sun is free," he tells Mic. "You don't have to pay hundreds of dollars a month in electrical bills." An outdoor garden probably won't allow you to turn over product fast enough, but it'll suffice if you just want to grow weed for yourself. Plus, it's gentler on the planet.
That said, when your plants are fully flowering, you might find yourself watering them daily, based on these indicators. When you do water them, keep going until you see water running off the soil, to ensure the water reaches all of the soil in the pot.
Upkeep
Johnson notes that the outdoor grow season lasts from around April to October, meaning if you plant seeds now, they'd still yield flower, but not much. Since it's late in the season, he suggests buying a large clone, which will have more branches and therefore yield more flower.
To check if your cannabis is ready for trimming, perform a break test on each branch. If it bends so much it nearly breaks, then it's ready, and if it breaks right away, it might be overly dry, but still totally usable. Trim off the buds and seal them inside a mason jar for curing, opening it periodically over the course of about four weeks to let moisture escape. Johnson outlines a detailed schedule on his website, including instructions on how to look for mold.
If you buy seeds from a seed bank, look for those labeled "feminized" to ensure they give rise to female plants, Johnson says. But if you're a total newbie, he suggests buying clones, which are cuttings from a "mother" female plant, available at some dispensaries, as well as at nurseries. Not only are they easier to obtain, "they're easier to grow. You get a clone, and you transplant it to some soil."
Before you get started
When the pandemic hit, many of us turned to quaint pastimes to soothe our existential dread, whether it was baking sourdough, knitting, or doing jigsaw puzzles. If you want to expand your repertoire of distraction methods with an activity that still has that quiet, homey vibe, but with a bit more of an edge, consider growing your own weed.
Do your homework and read up on the laws in your state. Some states prohibit growing cannabis, while others, like my home state of California, permits anyone over age 21 to grow cannabis, but only up to a certain number of plants. NORML has a pretty in-depth guide to the laws in each state. Colorado, Oregon, Nevada, Vermont, and Maine also allow cultivation, but again, the specifics depend on the state. Definitely clarify what your rights are before you start the glorious path to at-home bud gardening.

Cannabis plants yield the highest-quality (and quantity) flowers after maturing. This usually takes about a month to happen. "I recommend planting in a five-gallon Home Depot bucket," Lipton said. "It's really important to have proper drainage, so you want to drill some holes in the bottom. The biggest mistake people make is that they overwater and suffocate the roots. Cannabis likes to be watered and dried out before it's watered again." During the vegetative cycle, the plant should be exposed to a minimum of 18 hours of light. Remember to open the closet door while the lights are on to prevent the space from heading north of 78 degrees Fahrenheit.
To understand the flowering cycle, it's important to remember that cannabis is a plant. And, like most plants, it follows the seasons. To trigger flowering — which will take 55 to 60 days to complete — growers reduce the time plants spend exposed to the light source from 18 hours to 12. "You're basically telling your plant it's mid-September," Lipton said.
pH of Water: 6.3 to 6.7. "You'll need a meter that you can stick into your water and tell you the pH," Lipton said. "You want something between 6.3 to 6.7 pH for watering your plants. That sounds like pretty sophisticated stuff but it's really not. A lot of times your tap water will be 7.8. You can use what they call pH down. That's a crucial step."
Trigger the flowering cycle.
Presented by Florida Man DIPA
While most, if not all, medical and recreational farms cultivate cannabis from seeds, guaranteeing that their plants are free from viruses, most home growers, even those with experience, typically begin with clones — essentially trimmed pieces of female cannabis plants that have been rooted in separate pots. "When most people think of cannabis — you know, what you smoke — they're thinking about the flowers of female plants," Lipton said. "When you grow from seeds, half of them will be males. If you're only going to do one or two plants, you don't want to waste your time with that stuff." A clone sourced from a dispensary or a knowledgeable friend guarantees that the plant is female and will eventually produce bud pending proper care. "You can get up to four ounces off the right plant — if you know what you're doing."
Despite the hurdles, many first-time growers still choose to cultivate cannabis indoors (which is legal in Alaska, Colorado, Washington D.C. and Oregon), and there are steps to maximize a plant's chances of succeeding. It all starts with a plant's genetics. "For your typical closet setup, you're going to want a plant that stays short," Lipton said. "A lot of time that means an indica. Sativas are really tall and lanky." (More on the difference between those two families here.)
Plant and maintain the vegetative cycle until the plant is mature.
Even with a healthy clone, however, cultivating cannabis can be a long and arduous process — especially in tight indoor spaces. "A lot of people think growing is easy, but it's not," Lipton said. "You have to be really on it. Not everyone has success, obviously."
Relative humidity: 30 to 45 percent. "If you live somewhere humid, you're probably going to want to buy a dehumidifier," said Lipton. "In Boulder, we sometimes have to add humidity." At home, that can be done with a reliable humidifier.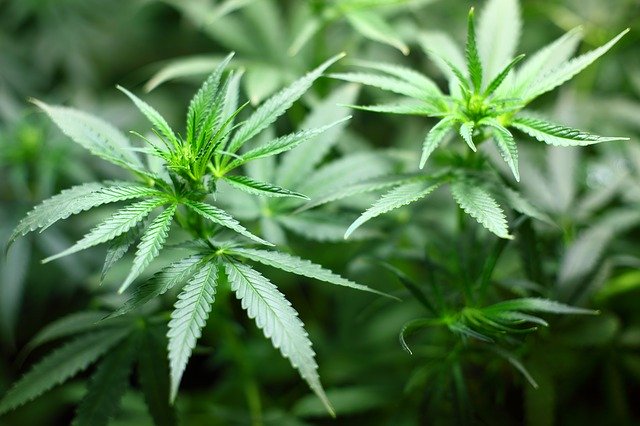 Cannabis growth is made up of a series of stages that plants undergo during their lifecycle. Each stage during the cannabis cultivation process requires its own unique demands, including different levels of light, water, and nutrients.
1. Germinating Seeds
How to tell if your plant is a male or female
5. Flowering
As a manufacturer and distributor of Air Cleaning, Ducting, and Filtration products we are proud to have been identified as an essential business. We will remain open for business performing essential operations during this crisis, supplying industrial, military, and healthcare operations with our products. We are shipping orders on time, with no delay in manufacturing.