Your marijuana plants require CO2 for photosynthesis. More is better as far as carbon dioxide is concerned because an increased amount boosts growth. It is also essential to add extra CO2 when increasing the intensity of the lighting. For reference, the air we breathe contains 350-400 parts per million (ppm) of carbon dioxide. Your plants use the CO2 and combine it with light to create the sugars that are pivotal to their growth.
During the flowering stage, switch your focus to phosphorus. Aim for an NPK ratio of 1:3:1. A good option here is to mix wood ash with water as it contains a high phosphorus content.
You won't get healthy buds unless your plants are exposed to their preferred temperature and humidity levels. These levels vary during the different stages of a marijuana plant's growth cycle:
4 – Lighting
When applying nutrients, always begin slowly and give half the dose to see how your plants react. Over the next few weeks, increase the nutrient level if you don't believe the plants are growing quickly enough. It is best to add nutrients every 1-2 weeks.
Marijuana plants, just like every other plant, need nutrients and timing is everything. During the vegetative stage, use nutrients with a high level of nitrogen, phosphorus, and potassium (N, P, and K). A ratio of 3:1:2 of NPK is ideal.
For reference, you can expect to grow up to two ounces if you use a 200-watt CFL lamp in a standard grow cabinet measuring 3.5 x 1.5 x 6.5 feet. However, experienced growers may receive double the yield. If you use a 250-Watt HPS lamp in a room of the same size, you could get up to five ounces or double that amount if you have prior experience.
1 – Add the Correct Nutrients at the Right Time
If you want big buds, increase the lighting intensity and the level of CO2 your plants receive. The trouble with indoor growing is that the air tends to have lower CO2 levels than outdoors.
The sheer array of equipment available to cannabis growers means it should, in theory, be easy to produce a bountiful harvest. New technology means you can grow dozens of plants in a small area, assuming you have a commercial license. Otherwise, you need to get the most out of a handful of plants, or the time you invest will amount to very little.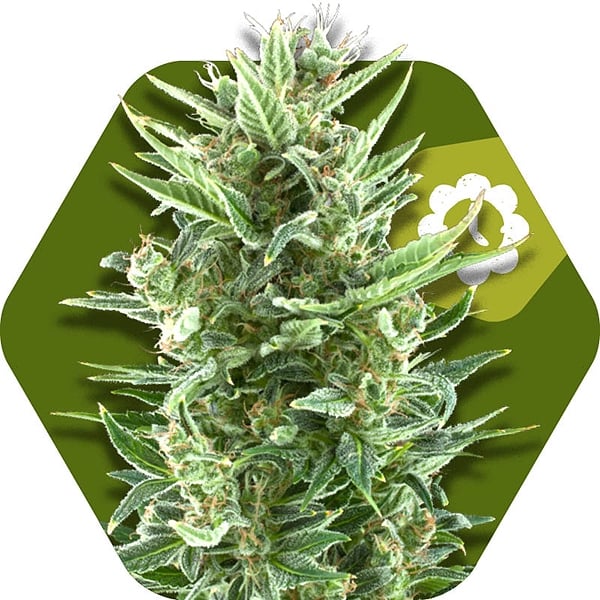 Vanilla Ice Autoflowering has an average THC content of 13%. She'll yield up to 350g/m² indoors and reach a peak height of 90cm.
The cannabis grow cycle features two distinct phases: the vegetative phase and the flowering phase. Manipulating the light cycle during both of these phases can result in a faster pace of growth. During the vegetative phase (when plants feature only fan leaves and have not started to bloom), indoor plants are usually vegged under 18 hours of light and 6 hours of darkness per day to provide the best conditions for photosynthesis and respiration to occur.
Lastly, some growers who cultivate for personal use, whether for recreational or medicinal reasons, simply want a stash as fast as possible. Luckily for all these groups of growers, cannabis is a versatile species that can handle a broad range of environmental conditions. Environmental factors ultimately dictate how cannabis grows, and humans have mastered agriculture to the point that we can influence growing speed—at least to a degree.
Regardless of whether you intend to speed up cannabis growth indoors or outdoors, genetics will play the most fundamental role. Some cannabis varieties have been selectively bred over generations to strengthen the trait of faster growth and flowering. Autoflowering strains in particular are famed for their speed, with most emerging from seed to harvest in a couple of months or so, without any intervention at all. Here are some of the fastest-growing autoflowering and photoperiod genetics you might want to consider for a lightning-fast harvest.
INDOORS OR OUTDOORS, GENETICS MATTER MOST
When looking to speed up a cannabis grow, there are differences and limitations to growing indoors or outdoors. Ultimately, growing indoors provides much more control over environmental factors that contribute to speed. However, if you prefer to grow outside, or that's all you have to work with, there are a few things you can tweak to move things along hastily. First, let's take a look at what can be done indoors.
If you don't fancy forcing flowering straight away, but still want to speed up the vegetative phase, you can expose your plants to 24 hours of light using the sun during the day and artificial lights at night. Just be aware that this may bring unwanted attention to your growing operation.
Growing plants hydroponically means that water is the primary growing medium, as opposed to soil. This involves suspending plants above a water reservoir in a basket filled with media such as coco coir or clay pellets. The roots eventually grow down into the water below. There are many different forms of hydroponic growing, but the basic premise is that because the roots have direct access to nutrients within the water, they can uptake them with much greater speed and ease, resulting in faster growth.
LIGHTING DURING THE VEGETATIVE PHASE
Nutrients are also key for faster cannabis cultivation. This is primarily because any deficiencies in certain nutrients will result in various symptoms that slow growth and potentially reduce yields. Cannabis plants are hungry for increased levels of nitrogen during the vegetative phase and increased levels of phosphorus and potassium during flowering. To keep things simple, you can always purchase formulations specifically designed for both of these phases to make sure your plants get everything they need at the correct time. Moreover, you should always be diligent about checking pH to ensure your plants can uptake the nutrients they're being given.
Growing indoors means you have a large amount of control over lighting, gas exchange, watering, and temperature. Most of these factors play a key role in rapid growth.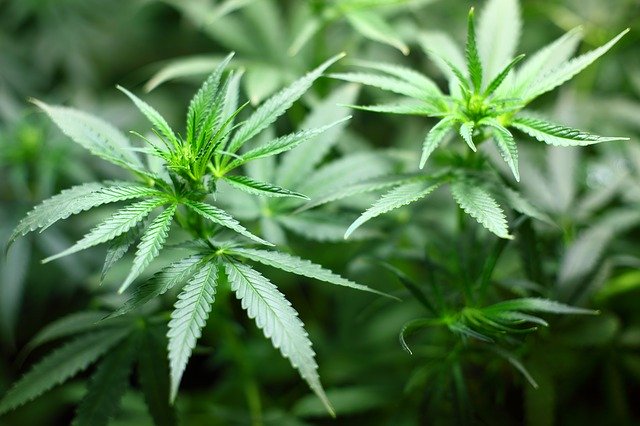 Cannabis Growth Timeline
These are unprecedented times and we are committed to protecting both our employees and our communities. Clean air has never been more important, and we're making sure our customers have everything they need. From those working from home who need high quality air filters, to the other essential businesses we supply products to, we're here for you.
3. Vegetative Growth
1. Germinating: 1-7 days
2. Seedling: 2-3 weeks
3. Vegetative: 2-8 weeks
4. Pre-Flowering: 1-2 weeks
5. Flowering: 6-8 weeks
6. Harvesting
Covid-19 Plan
The quality of your plant depends on your knowledge of the cannabis growth stages and the lifecycle of your plants.