Cannabis plants are considered seedlings until they begin to develop leaves with the full number of blades on new fan leaves. A healthy seedling should be a vibrant green color.
As the sun reaches up high in the sky, your cannabis will want to as well. Make sure all of your plants are outside by the Summer Solstice.
Flowering stage length: 8-11 weeks
Seed germination
If you're growing outdoors in the Northern Hemisphere, growers usually get their seeds between February and April, and you should start your seeds by the end of April. Some growers will start their seedlings inside in a more controlled environment because seedlings are more delicate, and then put their seeds in the ground outside once they're a little bigger. If you're growing clones or autoflowers, you have a grace period of another month or so. Plants usually need to be outside, in the ground, by the end of June.
Be mindful to increase your watering as the plant develops. When it's young, your plant will need water close to the stalk, but as it grows the roots will also grow outward, so start watering further away from the stalk in the soil so roots can stretch out and absorb water more efficiently.
When should you grow marijuana?
Outdoors, flowering occurs naturally when the plant receives less light each day as summer turns into fall. Indoor growers can trigger the flowering cycle by reducing the amount of light marijuana plants receive from 16 to 12 hours a day.
Take meticulous notes on when and how you perform each step, as well as what the weather is like. Other notes can include how much water you give plants, at what intervals, and how much nutrients you give them. Pictures will also give you a better sense of how your plants look along the way.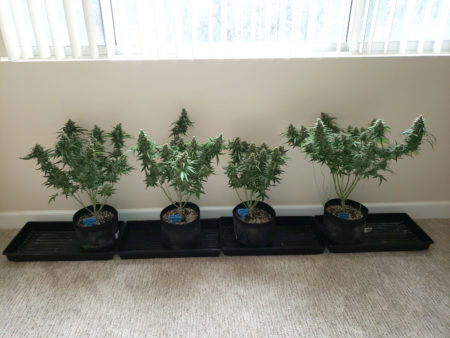 Once your plant is harvested, there is a drying and curing process that takes about a minimum of two weeks before your buds are "ready" for smoking. If you aren't a smoker and plan on turning plants into edibles or concentrates, you should still dry your buds but typically you don't need to cure your buds.
Important Milestones in the Marijuana Plant's Life
Fr om day 1 of your marijuana plant's life to a smokable harvest, you're looking at 2-6 months. Many factors affect the total time (especially the strain and size of the plant) but the average grow takes 3-4 months .
Counter-clockwise from top left: Alaskan Purple Auto, White Widow Max Auto, Candy Kush Auto, Pink Kush CBD 30:1 (short purple plant), Zkittlez Auto, Gelato Auto
Long Anwer:
Depending on how you set up your grow, it can take anywhere from 2 months to 6 months or more to grow a marijuana plant from a seedling to the point where the plant is ready to harvest. Some methods, such as growing hydroponically indoors, give your flexibility to get a harvested plant in as little as 2-3 months. Growing outdoors generally takes longer than growing indoors and is more dependent on when you plant your seeds and how long your growing season is.
This gives you the freedom to choose the exact strain you want without any worry about how long it will take. This gives you the freedom to grow some strains that otherwise are inaccessible to growers who are worried about timeframes.
Auto-flowering plants tend to stay small since they go from seed to harvest in under 3 months. These auto-flowering plants produced about 7 ounces.
How to grow marijuana as quickly as possible:
3-5+ months from seed to harvest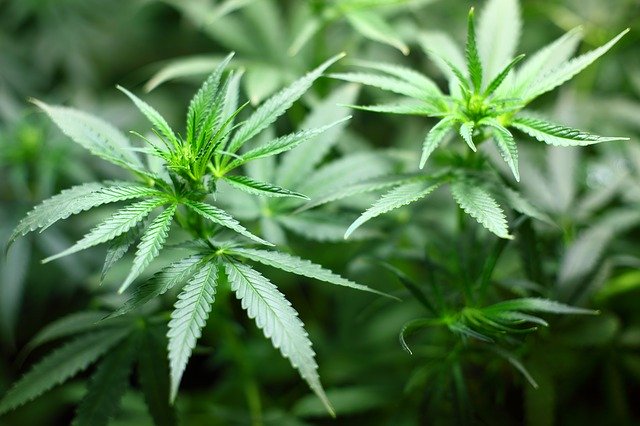 Cannabis Growth Timeline
Male: Small green sacs full of pollen will be seen on the node areas.
3. Vegetative Growth
It can take anywhere from 4 to 8 months to grow a cannabis plant, this varies based on where you're growing. If you have an indoor grow room, your plant has the ability to flower after only a few weeks!
6. Harvesting
These are unprecedented times and we are committed to protecting both our employees and our communities. Clean air has never been more important, and we're making sure our customers have everything they need. From those working from home who need high quality air filters, to the other essential businesses we supply products to, we're here for you.