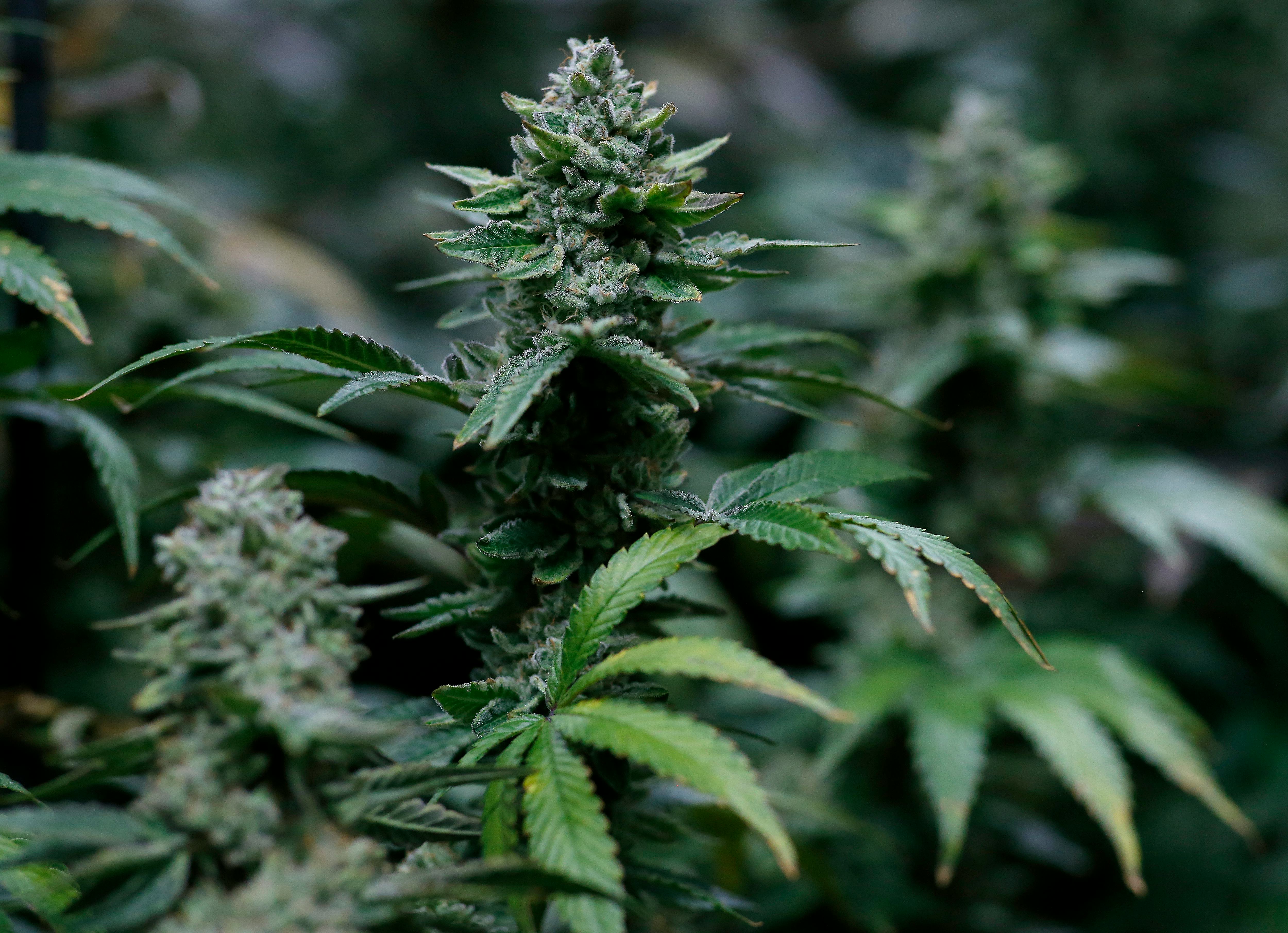 Don't go overboard, though, he warns. Start with growing three plants in five-gallon pots. This way, if one dies, you'll still have two plants, and the pots will limit their growth. A general rule of thumb is that they'll grow one foot for every gallon of soil. He recommends mixing your own organic soil, which he explains how to do on his website and will save you the headache of adding nutrients or pH testing. "The soil is what we call alive," he says. "It's always breaking things down to replenish nutrients that are missing." But if you can't mix your own soil, or don't feel like it, you could buy organic Pro-Mix soil, which Johnson says many outdoor growers use.
Cannabis cultivation laws vary widely state-by-state. Also, we can't stress this enough: Growing cannabis is illegal in a lot of places, and the penalties — which include steep fines and prison time — can be much worse than possession, since growing can imply an intent to distribute. Black and brown folx need to be especially scrupulous about heeding these rules, since law enforcement targets us way more than white people for weed-related charges, even if we consume it at similar rates.
When the pandemic hit, many of us turned to quaint pastimes to soothe our existential dread, whether it was baking sourdough, knitting, or doing jigsaw puzzles. If you want to expand your repertoire of distraction methods with an activity that still has that quiet, homey vibe, but with a bit more of an edge, consider growing your own weed.
Planting
If you use organic soil, all you'll really need to do is add water, Johnson says — but don't overdo it. The number one mistake he sees new growers make is watering their plants too often. In general, "watering every day is too much. The rule is, if you pick up your plant, and the pot is heavy, then it has a enough water. If it's light, it's dry, then you need to water." You could also stick your finger knuckle-deep into the soil; if it feels dry, add water.
That said, when your plants are fully flowering, you might find yourself watering them daily, based on these indicators. When you do water them, keep going until you see water running off the soil, to ensure the water reaches all of the soil in the pot.
Before you get started
Whatever you do, don't plant your clones in the ground. They'll run rampant, and "you'll have pounds of weed in your house," Johnson says, recalling the trays of weed atop his kitchen table when his crop grew wild. "You don't need the stress of plants getting out of control, growing over your fence." If your neighbors can see them, they might complain about them, and having too many plants could get you arrested.
Cannabis plants can be either male or female. Female plants yield the plump flowers, a.k.a., "buds," that we know and love, brimming with psychoactive compounds like tetrahydrocannabinol (THC, which gets you high), Modern Farmer explains. Male plants yield much smaller flowers, which people typically don't consume. In other words, if you want to actually indulge in your crop, you'll want female plants.
Most dehumidifiers and ACs have built-in thermostats, but if they don't, you'll want to buy an external one.
Drainage is key, as cannabis plants can get waterlogged and develop root rot. If you repurpose containers, be sure they have holes in the bottoms and set them in trays.
Regulating temperature and humidity in your indoor grow space
You can let your plants get as big as you want, and can control when they flower and when you harvest, and you can start another batch right away or whenever you want. You can grow any time of year, even straight through winter or summer, and you'll get consistent crops each time.
When designing your space, you'll need to take into account room for your plants, as well as space for lights, fans, ducting, and other equipment. You'll also need space to work on the plants. Cannabis plants can double in size in the early stages of flowering, so make sure you have adequate head space!
Traditional plastic containers
Although you'll be controlling the climate inside the grow space, climate outside the grow space will affect your plants. If the environment outside your grow space is very warm or humid, you'll have issues controlling your grow space. Choose a cool, dry area with ready access to fresh air from outside.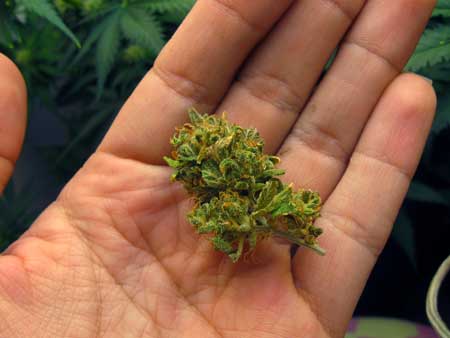 Be careful when ordering grow lights from unknown companies overseas (especially if they're not UL-listed). These lights are almost never tested on actual cannabis plants and the results show it. In some cases, they can even be dangerous.
As time goes on, I've realized I worried about a lot of unimportant things in the beginning, and didn't pay nearly enough attention to the fundamentals.
1.) More nutrients does not equal more buds
This bud is ready to harvest. All the white hairs have darkened and curled in and the bud itself appears solid. These are signs the harvest window is open.
2.) The grow light may be the most important tool in the grow room
One of my favorite LED grow lights is the Electric Sky ES300, pictured here. Plants stay healthy and the buds get thick. Only downside is the lamp itself is super heavy. Bud quality is top-notch.